The museum is open again for public, but unfortunately we are not able to make groups reservations at the moment due to restrictions. We hope to make that possible again in the near future.
Group reservation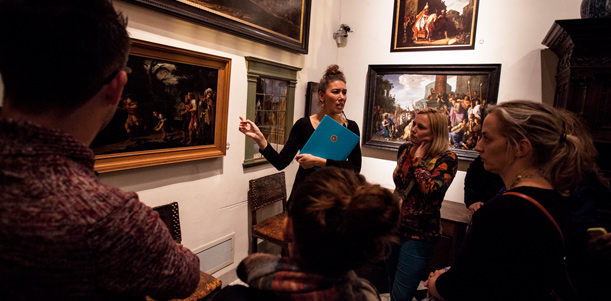 The ensure access to the museum as a group, you can make a reservation for groups up to 15 people. This enables us to have control on busy days and offer fast access to the museum. After reservation of a date and time you can easily pay online and an eticket for the group will be sent by email.
Group reservations for Tour Operators

Tour Operators who are partner of the museum can make group reservations. The maximum size of the group is 15 people and 1 supervisor of the group can accompany the group free of charge. The museum provided a unique tour operator code with the contract, which have to be filled in at the end of the reservation. Ín the month after the visit an invoice will be sent for this group visit.
Tour Operators who are partners of the Rembrandt House Museum have a few advantages. The museum offers invoicing and attractive purchase prices. For more information and application of a contract, please contact the museum: museum@rembrandthuis.nl