The Rembrandt House Museum hosts fun and in-depth events throughout the year for young and old. On this page you can find our calendar.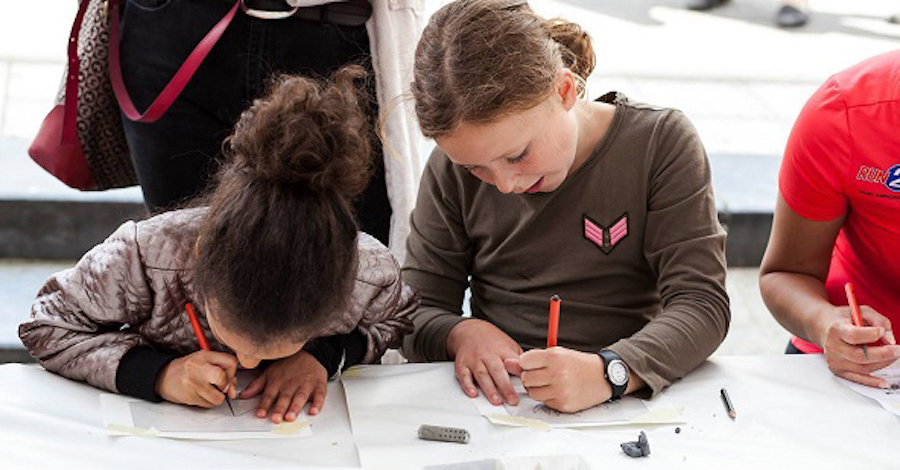 Workshops: Look! An Elephant!
She was famous across Europe: Hansken, the Asian elephant. In the seventeenth century she was toured through occasional and annual fairs, and courts. When Hansken was in Amsterdam, Rembrandt saw and drew her. Rembrandt had never before seen an elephant in real life. The enormous, grey animal with her long trunk must have made a great impression on him! The Rembrandt House Museum is telling the life story of Hansken in an exhibition this Summer. Specially for children from 6 to 12 there are fun workshops, in the museum as well as online!
Workshops in the museum
Go on a treasure hunt through the exhibition on Hansken the elephant. A museum docent will give you fun assignments. And afterwards you can go to work on the press: make your own print of an elephant, just like Rembrandt. Your artwork will be printed on paper made of elephant dung!
Dates: 13 June,  27 June, 11 July.
Language: Dutch
Time: 13.00-15.00h.
Admission to the workshops is 5 Euros, not including admission to the museum. You can register with this link.
Workshops online
For those who would rather discover the story of Hansken online, there are also workshops via Zoom in collaboration with MK24. You participate in fun activities and learn how to draw an elephant yourself. You only need a computer or laptop, a mobile phone, a pencil, and two sheets of A4 paper.
Dates: 20 June (Dutch), 4 July (English), 18 July (Dutch)
Time: 13:00-14:30h.
Admission to this workshop is 5 Euros (per household). Upon registering you will receive a link with the Zoom invitation that you can use on the day itself. You can register with this link.