By Schiffmacher & Veldhoen live @ Museum Rembrandthuis
From June 19 to 25, 2023, Henk Schiffmacher and his tattoo artists will be tattooing in Rembrandt's home. During one week you can get an original Rembrandt tattoo done by the world-famous team. Want to be sure of an inked masterpiece? Book a time slot with your favorite tattoo artist here.
Henk Schiffmacher: 'Worldwide, more tattoos are sold than works of art to hang on your wall. An old tattoo artist once called tattoos 'The Poor Man's Rembrandt': a work of art that is more affordable than a painting by one of the old masters, but no less carefully executed and selected. Many people also build up a real collection of tattoos from specific tattoo artists. They come to us because they want to add Schiffmacher & Veldhoen to their life-long collection. For us, it is an incredible honor to work in the place where Rembrandt's soul can still be felt, and to work with his etchings and drawings. Grand and small art coming together.'
Rembrandt Forever
Rembrandt and Schiffmacher & Veldhoen have much in common: they are world-famous, masters of their craft and deeply rooted in the DNA of Amsterdam. Their art also has important similarities: with both etchings and tattoos, it all starts with a drawing, which is then applied to the surface with ink and needle. Where Rembrandt used a copper plate and sheet of paper to turn his composition into an etching, tattoo artists apply their drawing to human skin; the end result is a work of art that you carry with you for life.
Schiffmacher and his team will set up their studio in the modern museum wing of Museum Rembrandthuis. In the seventeenth century, the building on the Jodenbreestraat was a cultural hub, where Rembrandt, his assistants and his pupils worked together on their artworks. Now, a new generation of twenty-first-century artists set up their studio here. The museum thus remains a place buzzing with innovation and experiment. At the same time, the centuries-old art of etching and ink drawing are kept alive.
How to Sign Up?
During their residency at Museum Rembrandthuis, the Schiffmacher & Veldhoen Tattooing team will offer a number of tattoo designs, including original etchings by Rembrandt, Rembrandt's signature and his monogram. On our web page rembrandthuis.nl/thepoormansrembrandtproject, you can view the available tattoos in advance. The prices of the tattoos range from 100 to 250 euros. A deposit of 50 euros is requested at the time of booking.
You can reserve a time slot to have your tattoo done at the museum on this page. We keep a number of spots available each day for spontaneous walk-ins, but if you want to be sure of a spot, we do advise you to reserve a time slot in advance.
Prior to your visit, please make yourself acquainted with the terms and conditions here and fill out this form. Only visitors with a filled-out form will be able to get their tattoo done.
Meet the team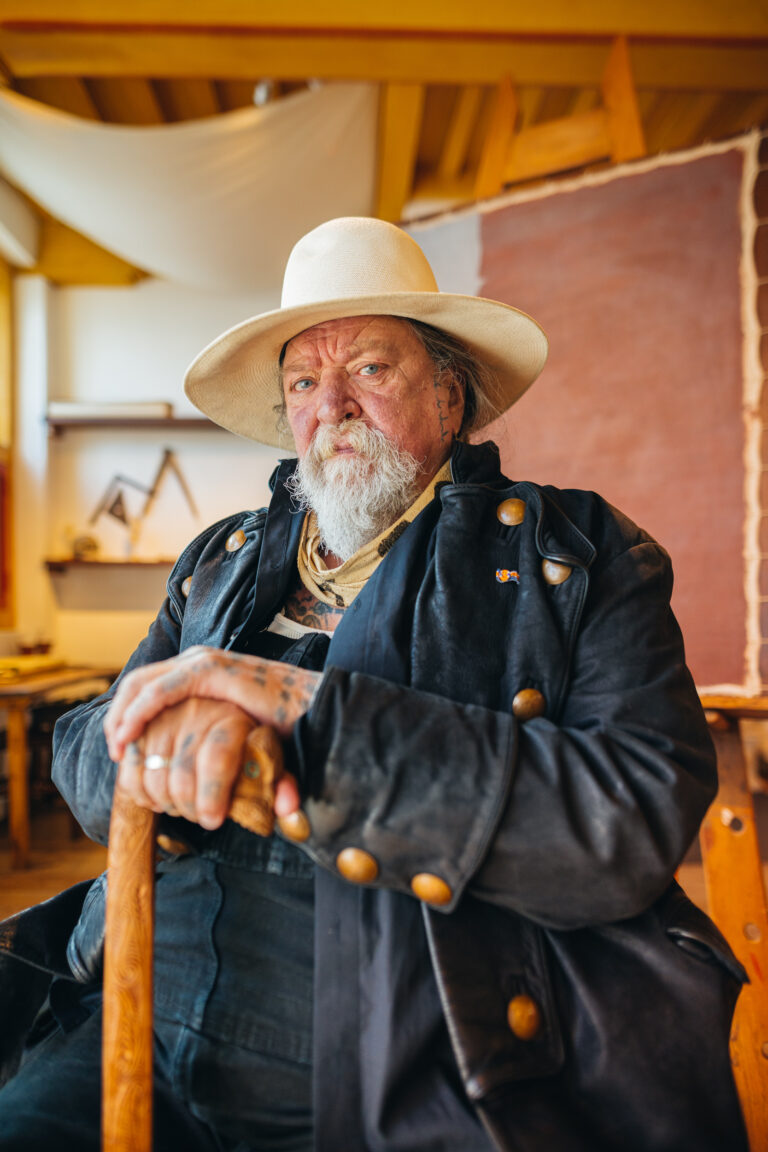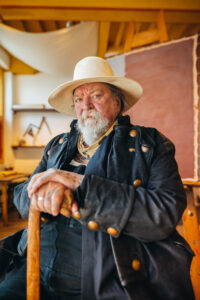 Henk Schiffmacher has been a household name in the tattoo world for 45 years. The Amsterdam tattoo king organized the first major tattoo conventions in Europe, published more than 20 books and exhibited in various museums, including Musée du Quai Branly in Paris and the Royal Ontario Museum in Toronto. He considers the collaboration with Museum Rembrandthuis a highlight of his career.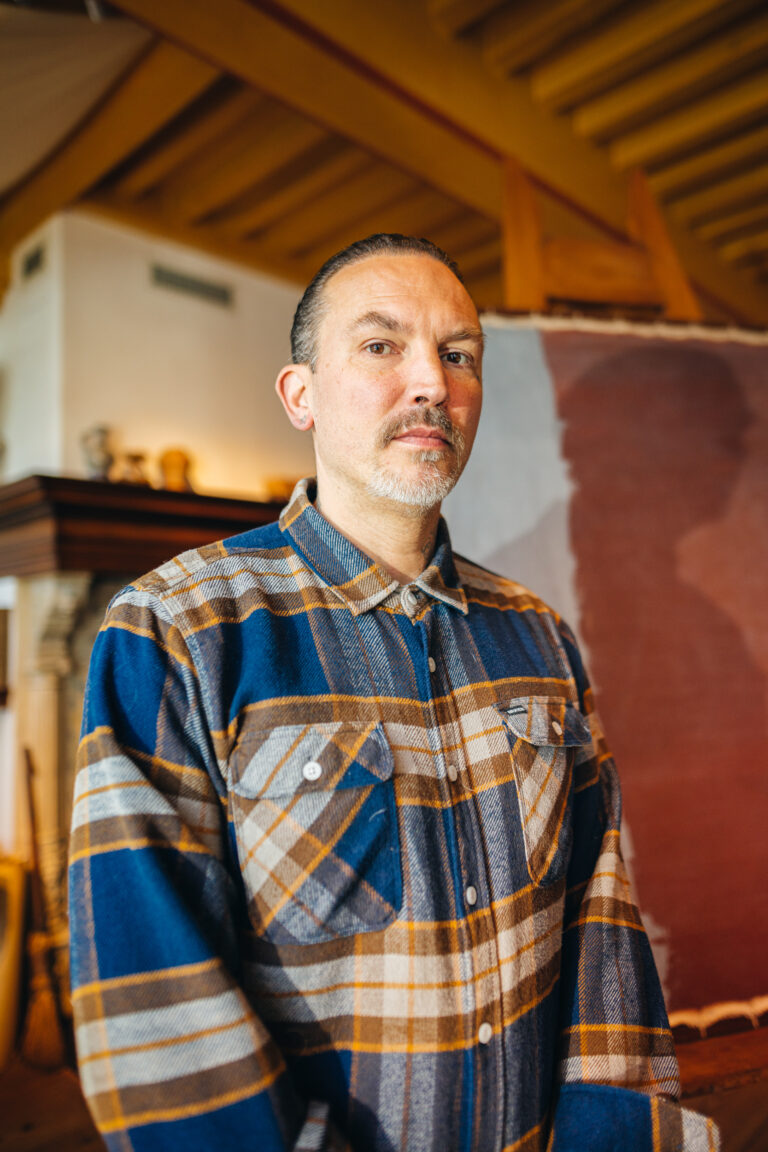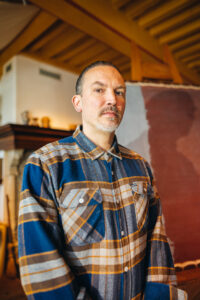 Tycho Veldhoen grew up in the art world, as the youngest son of the well-known Amsterdam artist Aat Veldoen. Henk and Louise Schiffmacher taught him how to paint, draw and etch, and he went on to work for various tattoo greats in the United States. For 16 years he has been an official partner of Schiffmacher & Veldhoen Tattooing.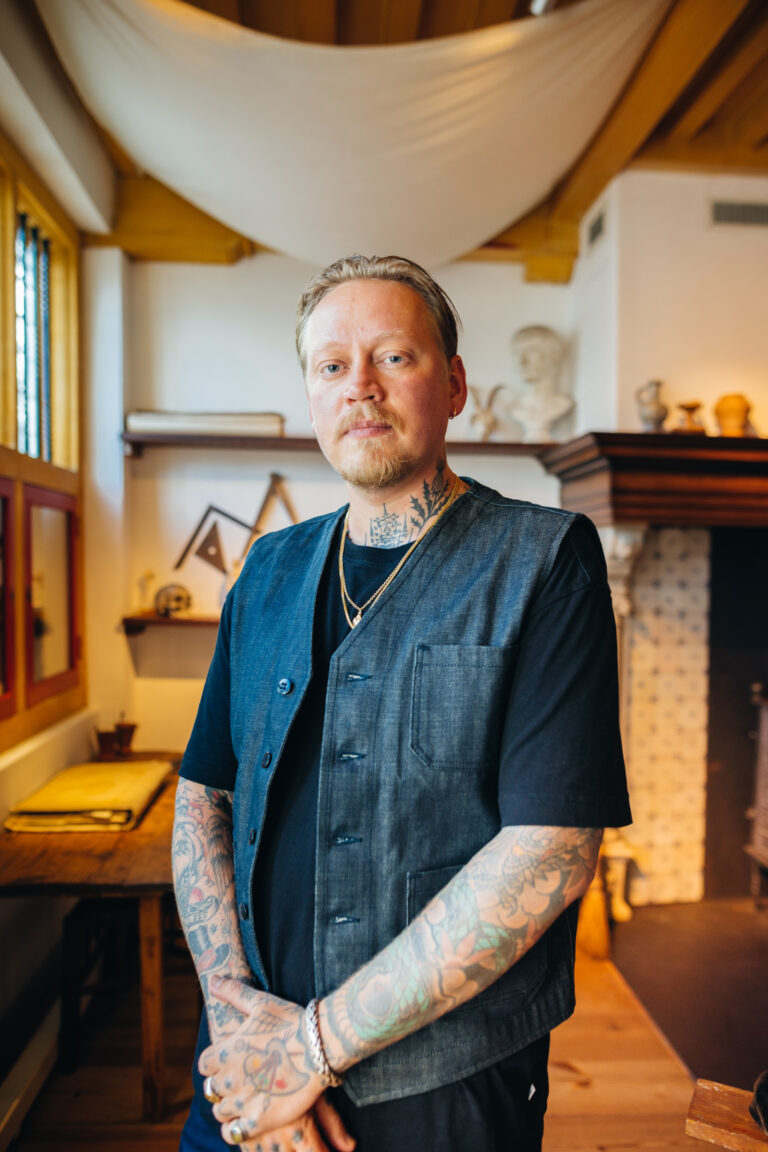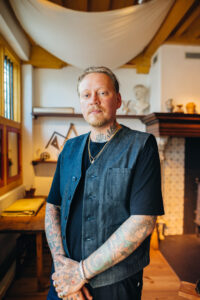 Rupa van Teylingen is a painter and tattoo artist. He too grew up surrounded by art: his father was a writer and his stepfather a specialist on seventeenth-century still lifes. He graduated from the Ruud Wackers Academy in Amsterdam as a classical draughtsman, after which he apprenticed with Schiffmacher and Veldhoen. For the past decade, he has alternated between working in the tattoo shop and in his own studio.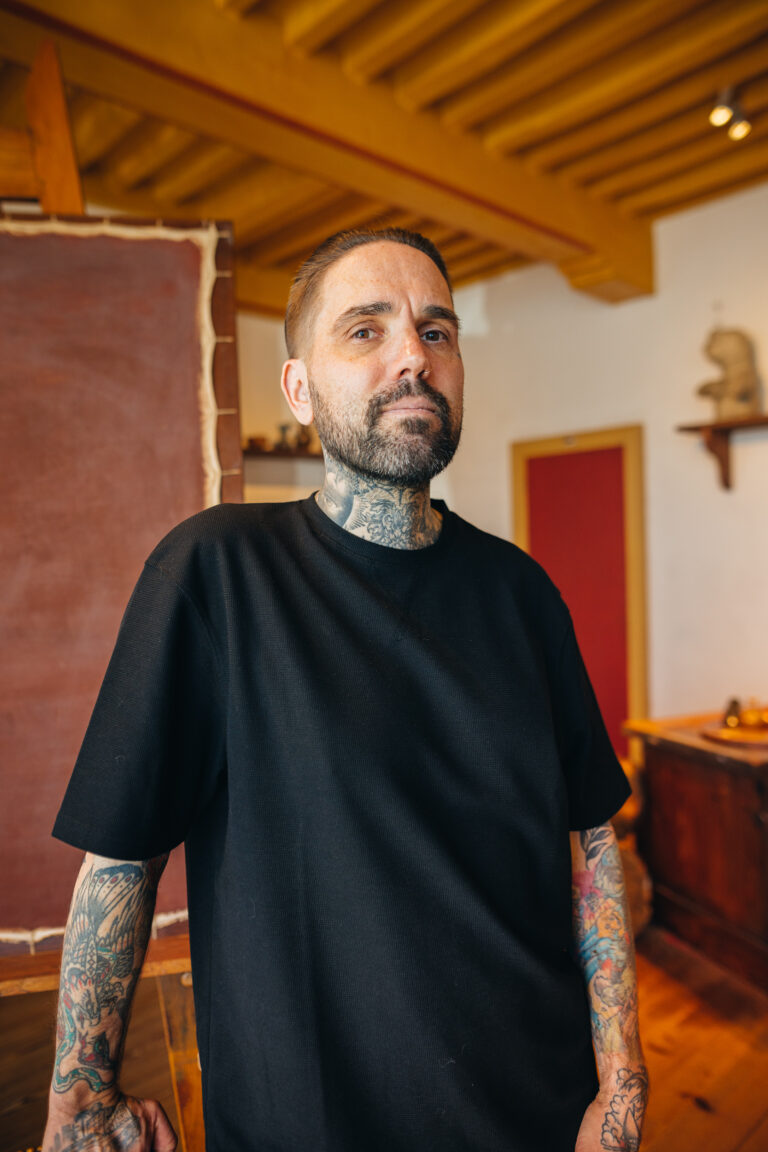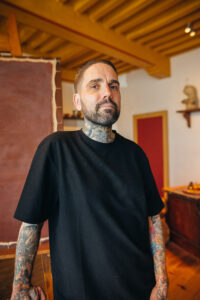 Timothy John Englisch was born and raised in Amsterdam. Before he began his career as a tattoo artist, he worked in the printing industry. About ten years ago he was apprenticed to Schiffmacher & Veldhoen and since then he has developed a recognizable style of his own. Besides tattooing, he has a great love for painting, which in 2022 already led to a beautiful collaboration with the band "For I Am King" and the Rijksmuseum.
Designs done by Henk Schiffmacher
Designs done by Tycho Veldhoen, Rupa van Teylingen and Timothy John Englisch