Every week, we highlight an artwork that is part of the collection of The Rembrandt House Museum, or currently on view at the museum. Today we would like to show you this artwork that is currently part of our exhibition Ferdinand Bol and Govert Flinck – Rembrandt's Master Pupils: Ferdinand Bol, Young Man in Historicizing Costume, Leaning out of a Window, 1647 (private collection).
The tronie was a significant genre in the oeuvres of both Ferdinand Bol and Govert Flinck. The Dutch word tronie may refer to 'head', 'face' or 'expression', but these works are neither portraits nor history paintings. In inventories dating from as early as the seventeenth century we find paintings listed as tronies that were probably of a human face or bust but cannot be described as a formal portrait (conterfeytsel).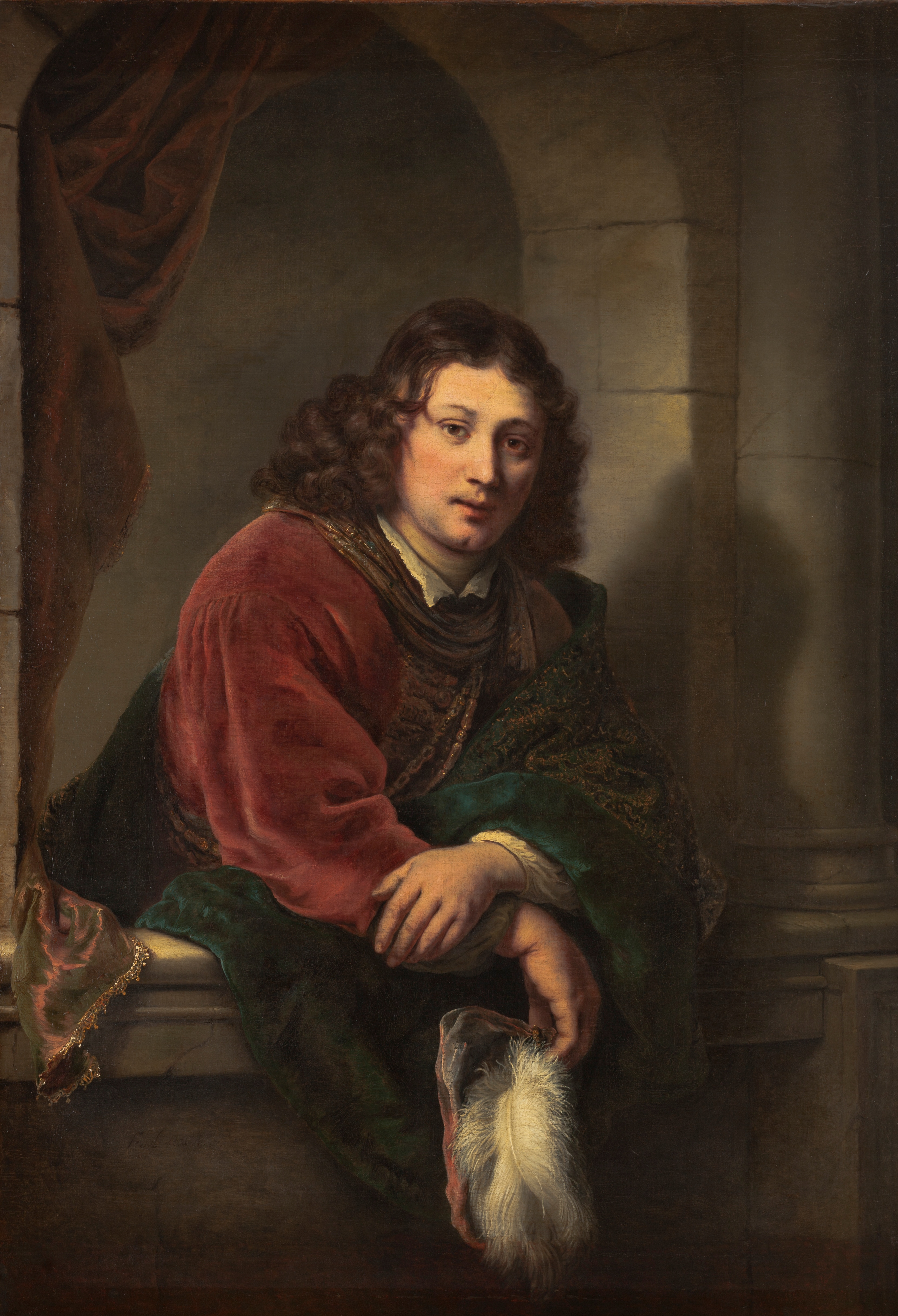 A tronie is an artistic exercise that is not always straightforward to interpret. Tronies, like portraits, were painted from life – 'naer het leven' – in other words from models, and the subjects are presented in a similar way. Unlike the portrait, however, the tronie is concerned above all with expressing painterliness. The models are usually dressed in exotic or historicizing costumes and consequently call to mind the figures in history paintings, or portaits historiés.
On view until February 18th in The Rembrandt House Museum and the Amsterdam Museum: the exhibition Ferdinand Bol and Govert Flinck – Rembrandt's Master Pupils. Many paintings are coming together from all over the world, from museums and private collections, for this double exhibition in Amsterdam. Some of them will be back in the Dutch capital for the first time since the seventeenth century. The exhibition explores the mastery of Ferdinand Bol and Govert Flinck in the seventeenth century at two locations that complement one another: training in Rembrandt's studio versus independence in the art market.
Can't get enough? Continue reading in our exhibition catalogue 'Ferdinand Bol and Govert Flinck: Rembrandt's Master Pupils':