Every week, we highlight an artwork that is part of the collection of The Rembrandt House Museum, or currently on view at the museum. Today we would like to show you this artwork that is currently part of our exhibition Ferdinand Bol and Govert Flinck – Rembrandt's Master Pupils: Govert Flinck, Old man with a Beard, 1650 (private collection).
This is a typical example of a 'tronie', a 'head' that's not a portrait nor a history painting. They are often the faces of old people, whose creased and wrinkled skin – like the various textures of costumes – presented the painter with a challenge. The sitters, moreover, are frequently shown in the sort of dramatic lighting that is not generally found in portraits but is a feature of history paintings.
Tronies, therefore, can be seen first and foremost as the expression of specific meanings – for instance as an allusion to youth or old age, wisdom or grief, faith or mortality. In view of its informal character, the tronie at the same time gives the painter an opportunity to paint in a broader or sketchier manner and thus demonstrate his own mastery. Tronies also served as examples that were copied or imitated by pupils in workshops – a common practice in Rembrandt's workshop, too.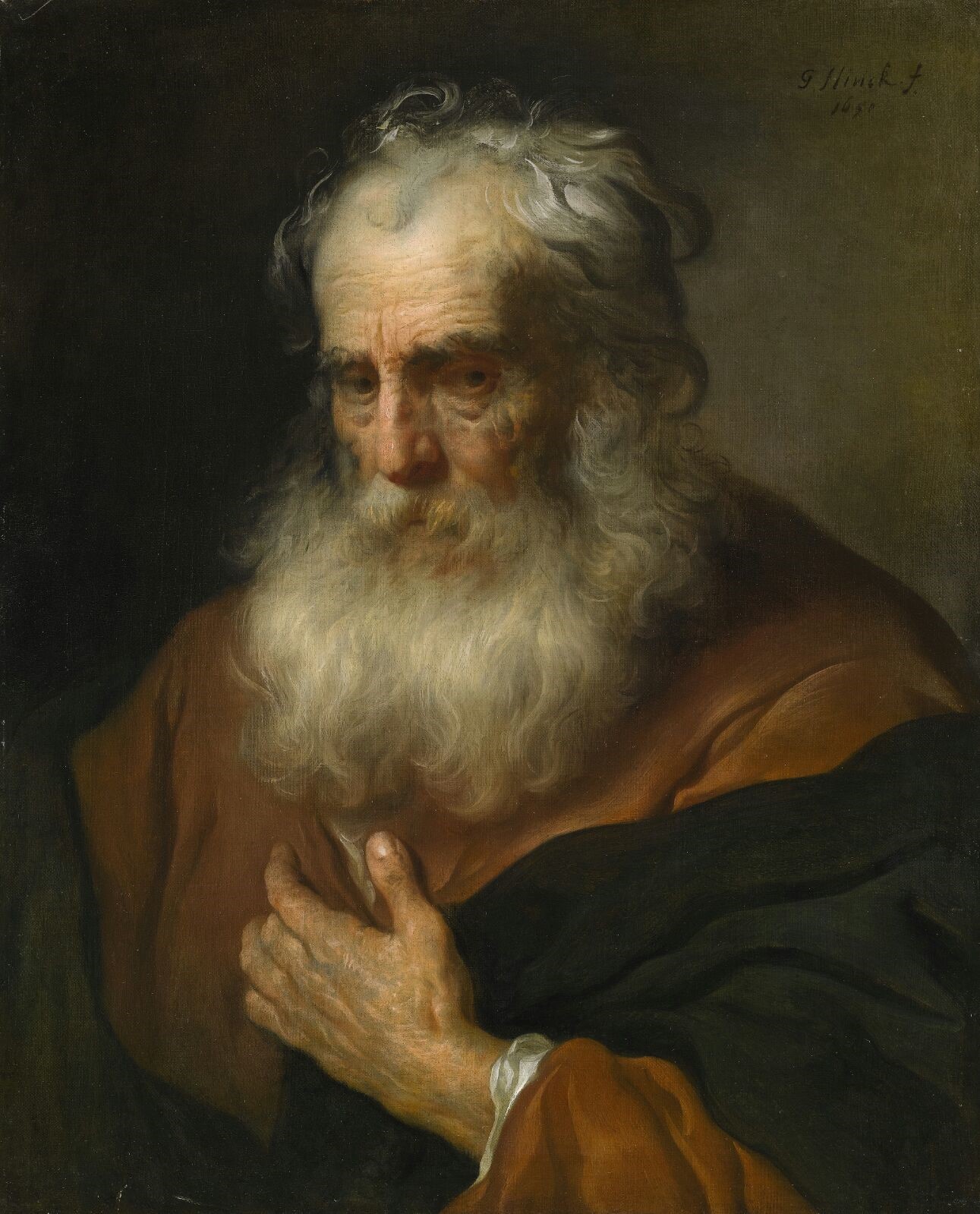 Flinck's type of old man – derived in part from Peter Paul Rubens – is painted in a sketchy manner and resembles images of prophets, but because he has no attributes his likeness remains that of an anonymous wise old man.
On view until February 18th in The Rembrandt House Museum and the Amsterdam Museum: the exhibition Ferdinand Bol and Govert Flinck – Rembrandt's Master Pupils. Many paintings are coming together from all over the world, from museums and private collections, for this double exhibition in Amsterdam. Some of them will be back in the Dutch capital for the first time since the seventeenth century. The exhibition explores the mastery of Ferdinand Bol and Govert Flinck in the seventeenth century at two locations that complement one another: training in Rembrandt's studio versus independence in the art market.
Can't get enough? Continue reading in our exhibition catalogue 'Ferdinand Bol and Govert Flinck: Rembrandt's Master Pupils':