Every week, we highlight an artwork that is part of the collection of The Rembrandt House Museum, or currently on view at the museum. Today we would like to show you this artwork that is currently part of our exhibition Ferdinand Bol and Govert Flinck: Ferdinand Bol, The Standard Bearer, c. 1636. Grey wash, British Museum, London.
This drawn copy of a then recent paintings by Rembrandt can be regarded as early work by Bol. Copying was a way of getting to know Rembrandt's work and style. The drawing, which reproduce the painted scenes accurately and in detail, were a starting point for a student's own, equally detailed compositions.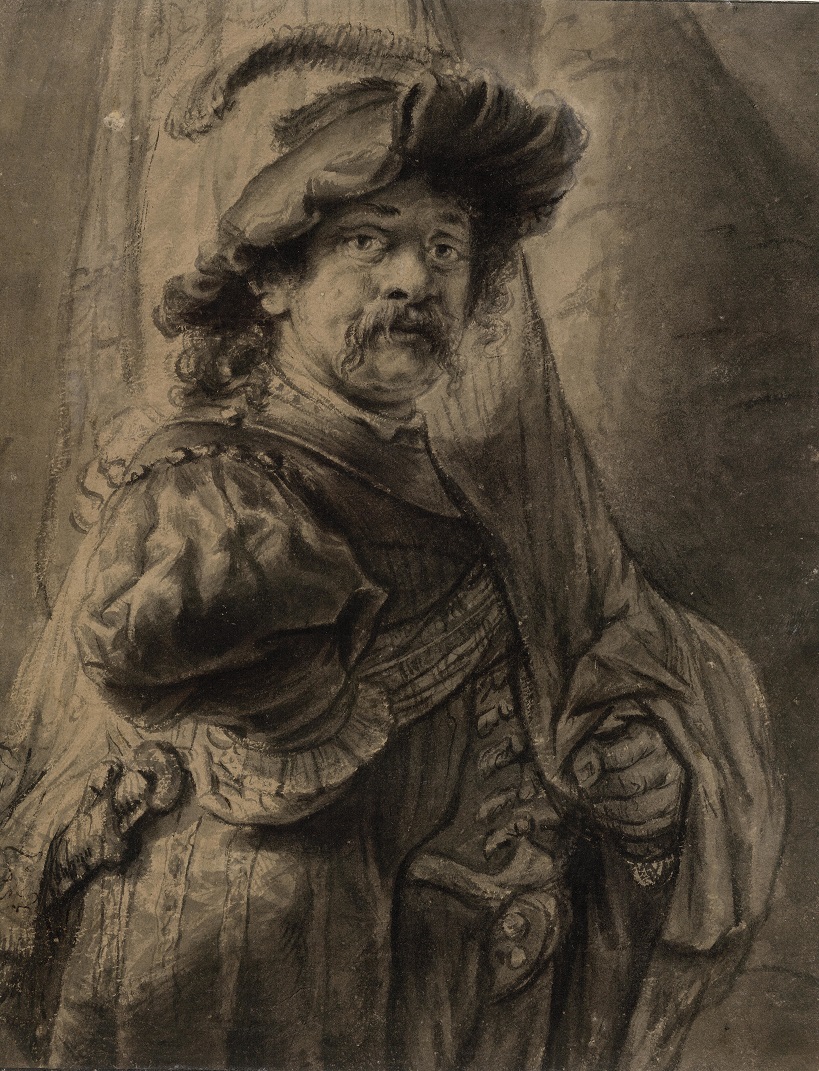 It often proves diffcult to give precise dates to Bol's drawings. It is difficult to determine a stylistic development, because he continued to work more or less in Rembrandt's style. Drawings by Bol directly inspired by Rembrandt's work must have been made in the sixteen-thirties, because it was then that Bol would have had access to the albums in which Rembrandt kept his drawings. After that time, he would still have been able to use Rembrandt prints he owned as examples and paintings of his with which he was familiar
On view until February 18th in The Rembrandt House Museum and the Amsterdam Museum: the exhibition Ferdinand Bol and Govert Flinck – Rembrandt's Master Pupils. Many paintings are coming together from all over the world, from museums and private collections, for this double exhibition in Amsterdam. Some of them will be back in the Dutch capital for the first time since the seventeenth century. The exhibition explores the mastery of Ferdinand Bol and Govert Flinck in the seventeenth century at two locations that complement one another: training in Rembrandt's studio versus independence in the art market.
More information: https://www.rembrandthuis.nl/en/coming-soon-exhibition-devoted-to-ferdinand-bol-and-govert-flinck/