Every week, we highlight an artwork that is part of the collection of The Rembrandt House Museum, or currently on view at the museum. Today we would like to show you this artwork that is currently part of our exhibition Ferdinand Bol and Govert Flinck. Rembrandt's Master Pupils: Govert Flinck, (attributed to), after Rembrandt, The Incredulity of Thomas, 1634.
Flinck trained under Rembrandt as an employee in Uylenburgh's workshop. He would have spent relatively little time on exercises or study and had more involvement in the creation of saleable workshop products. Rembrandt's output rose markedly in the years that Flinck worked there, particularly in 1634. It would seem probable that Flinck's role was more that of an assistant than a pupil. Although there is no documentation to confirm for certain that Flinck was instrumental in making copies, The Incredulity of Thomas is a likely candidate.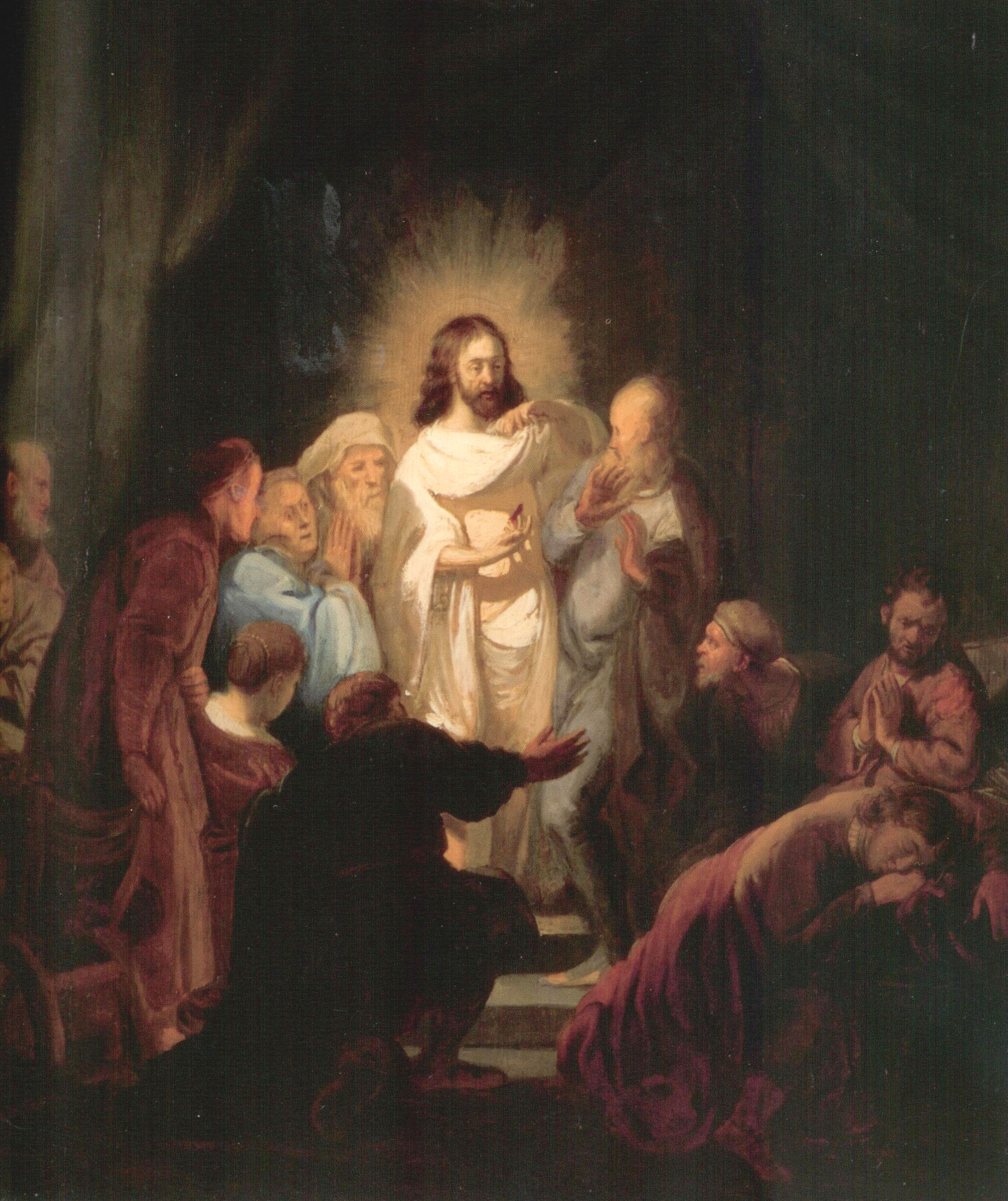 The earliest mention of Rembrandt's original of 1634 dates from 1653, when it belonged to the widow of Flinck's cousin Ameldonck Leeuw (1604-1647). The copy may have been made as a result of Leeuw's purchase – or commission. It must have been painted while Rembrandt was working on his original, because research has shown that the copy depicts Rembrandts painting in an early stage. X-Ray photographs make it visible that Rembrandt made changes in his composition until the end, as he often did. This painting appears to mark the beginning of Rembrandt's teaching method of getting pupils to make variations of his compositions.
On view from October 13th in The Rembrandt House Museum and the Amsterdam Museum: the exhibition Ferdinand Bol and Govert Flinck – Rembrandt's Master Pupils. Many paintings are coming together from all over the world, from museums and private collections, for this double exhibition in Amsterdam. Some of them will be back in the Dutch capital for the first time since the seventeenth century. The exhibition explores the mastery of Ferdinand Bol and Govert Flinck in the seventeenth century at two locations that complement one another: training in Rembrandt's studio versus independence in the art market.
More information: https://www.rembrandthuis.nl/en/coming-soon-exhibition-devoted-to-ferdinand-bol-and-govert-flinck/