Every week, we highlight an artwork that is part of the collection of The Rembrandt House Museum, or currently on view at the museum. Today we would like to show you this artwork that is currently part of our exhibition Ferdinand Bol and Govert Flinck: Ferdinand Bol, Minerva in her Study, c. 1636.
By the time Ferdinand Bol went to work with Rembrandt he had already completed his initial training. His objective was to master Rembrandt's style and approach so that he could participate in the workshop's production. This meant, among other things, that he learned to imitate Rembrandt's style by copying the master's work and drawing his own versions of it. Rembrandt made drawings as exercises in preparation for his paintings and prints, and since he had been working as an independent artist he also made drawings that served as examples for his assistants and pupils. Bol depicted similar subjects and usually worked with a pen and brown ink, sometimes with grey and brown washes.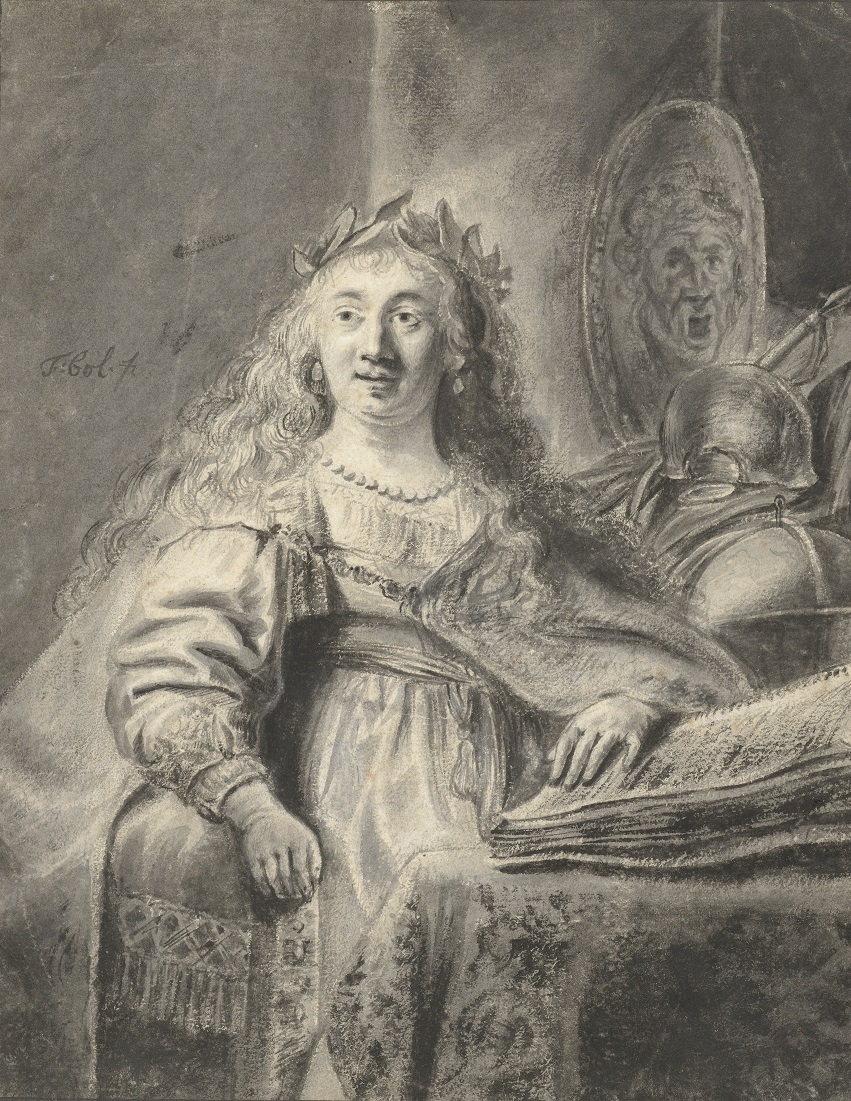 It often proves impossible to give precise dates to Bol's drawings. It is difficult to determine a stylistic development, because he continued to work more or less in Rembrandt's style. Drawings by Bol directly inspired by Rembrandt's work must have been made in the sixteen-thirties, because it was then that Bol would have had access to the albums in which Rembrandt kept his drawings. After that time, he would still have been able to use Rembrandt prints he owned as examples and paintings of his with which he was familiar. It is hard to tell how closely Bol and Flinck remained in touch with Rembrandt after their time with him, but judging by his etched body of work Bol must have stayed in contact with his former master at least until the 1650s. It's also very likely that Bol purchased several objects from Rembrandt's inventory after the latter had been declared bankrupt. Minerva in her Study, a drawn copies of a then recent paintings by Rembrandt, can be regarded as early work by Bol.
On view from October 13th in The Rembrandt House Museum and the Amsterdam Museum: the exhibition Ferdinand Bol and Govert Flinck – Rembrandt's Master Pupils. Many paintings are coming together from all over the world, from museums and private collections, for this double exhibition in Amsterdam. Some of them will be back in the Dutch capital for the first time since the seventeenth century. The exhibition explores the mastery of Ferdinand Bol and Govert Flinck in the seventeenth century at two locations that complement one another: training in Rembrandt's studio versus independence in the art market.
More information: https://www.rembrandthuis.nl/en/coming-soon-exhibition-devoted-to-ferdinand-bol-and-govert-flinck/