Every week, we highlight an artwork that is part of the collection of The Rembrandt House Museum, or currently on view at the museum. Today we would like to show you this artwork that is currently part of our exhibition Ferdinand Bol and Govert Flinck: Rembrandt's Master Pupils: Ferdinand Bol, Gideon's Sacrifice, 1640.
This is the earliest dated and signed work that dates from after Bol's apprenticeship to Rembrandt. The work is somewhat larger than his previous history paintings. It is a simple composition of two figures in a woodland setting, but the drama of the miracle is the subject of the picture here. Bol shows us the moment when the angel reveals himself to Gideon and sets fire to his sacrifice. Gideon is terrified; he raises his forearms and his body twists. His pose is very reminiscent of the young Tobias in Rembrandt's 1637 composition; the position is slightly altered and the figure is depicted more frontally, but a motif he had practised before clearly came in useful for Bol here.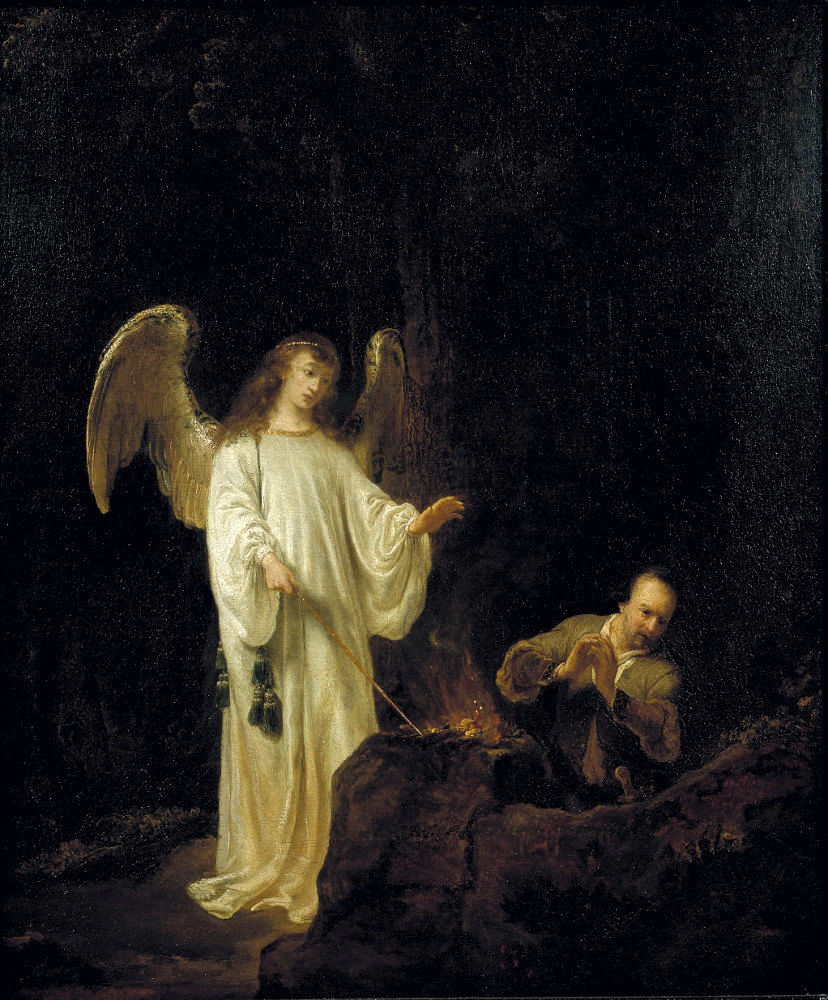 On view from October 13th in The Rembrandt House Museum and the Amsterdam Museum: the exhibition Ferdinand Bol and Govert Flinck – Rembrandt's Master Pupils. Many paintings are coming together from all over the world, from museums and private collections, for this double exhibition in Amsterdam. Some of them will be back in the Dutch capital for the first time since the seventeenth century. The exhibition explores the mastery of Ferdinand Bol and Govert Flinck in the seventeenth century at two locations that complement one another: training in Rembrandt's studio versus independence in the art market.
More information: https://www.rembrandthuis.nl/en/coming-soon-exhibition-devoted-to-ferdinand-bol-and-govert-flinck/