Every week, we highlight an artwork that is part of the collection of The Rembrandt House Museum, or currently on view at the museum. Today we would like to show you this artwork that is currently part of our exhibition Ferdinand Bol and Govert Flinck: Rembrandt's Master Pupils: Benjamin Gerritsz Cuyp, The Liberation of St. Peter, c. 1631-35 (on loan from Dordrechts Museum, Dordrecht).
Benjamin Cuyp (1612-1652) was a follower of Rembrandt and based his oeuvre on the careful study of Rembrandt's Leiden work. He must have been in Leiden, or nearby, but until the time when evidence of the presence of Benjamin Cuyp crops up in The Hague in the sixteen-forties, his exact movements are not documented. It is likely, however, that after Rembrandt left Leiden in 1631, Benjamin returned to Dordrecht.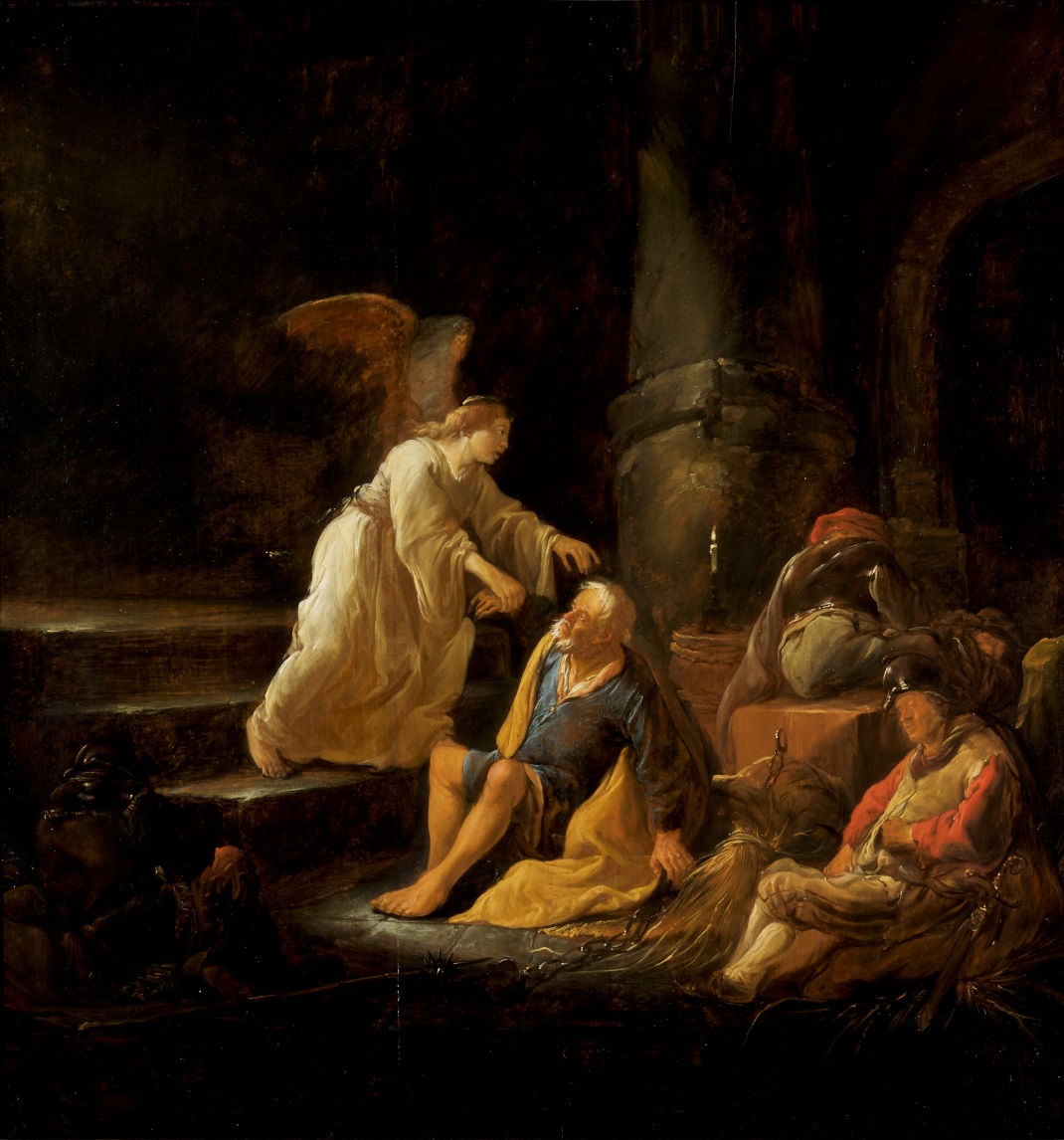 There he was able to use the skills he had acquired for the benefit of the family firm by creating history paintings in an innovative Rembrandtesque style. This meant that the firm could extend its output, adding Benjamin's histories to Jacob's portraits – and later Aelbert's landscapes as well. One of Benjamin's early works from the first half of the sixteen-thirties the Liberation of St Peter, must have served as the direct example for Ferdinand Bol's earliest known painting. We'll show you that painting next week!
On view from October 13th in The Rembrandt House Museum and the Amsterdam Museum: the exhibition Ferdinand Bol and Govert Flinck – Rembrandt's Master Pupils. Many paintings are coming together from all over the world, from museums and private collections, for this double exhibition in Amsterdam. Some of them will be back in the Dutch capital for the first time since the seventeenth century. The exhibition explores the mastery of Ferdinand Bol and Govert Flinck in the seventeenth century at two locations that complement one another: training in Rembrandt's studio versus independence in the art market.
More information:
https://www.rembrandthuis.nl/en/coming-soon-exhibition-devoted-to-ferdinand-bol-and-govert-flinck/