Every week, we highlight an artwork that is part of the collection of The Rembrandt House Museum, or currently on view at the museum. This week we're sharing an etching by Rembrandt from 1641: A Hurdy-Gurdy Player Followed by Children.
The scene fits in with the pictorial tradition of the blind hurdy-gurdy player, who goes from door to door making music, followed by a crowd of children. A fine network of cross-hatching brings about a splendid night effect, which nearly obliterates the outlines of the children and the old man.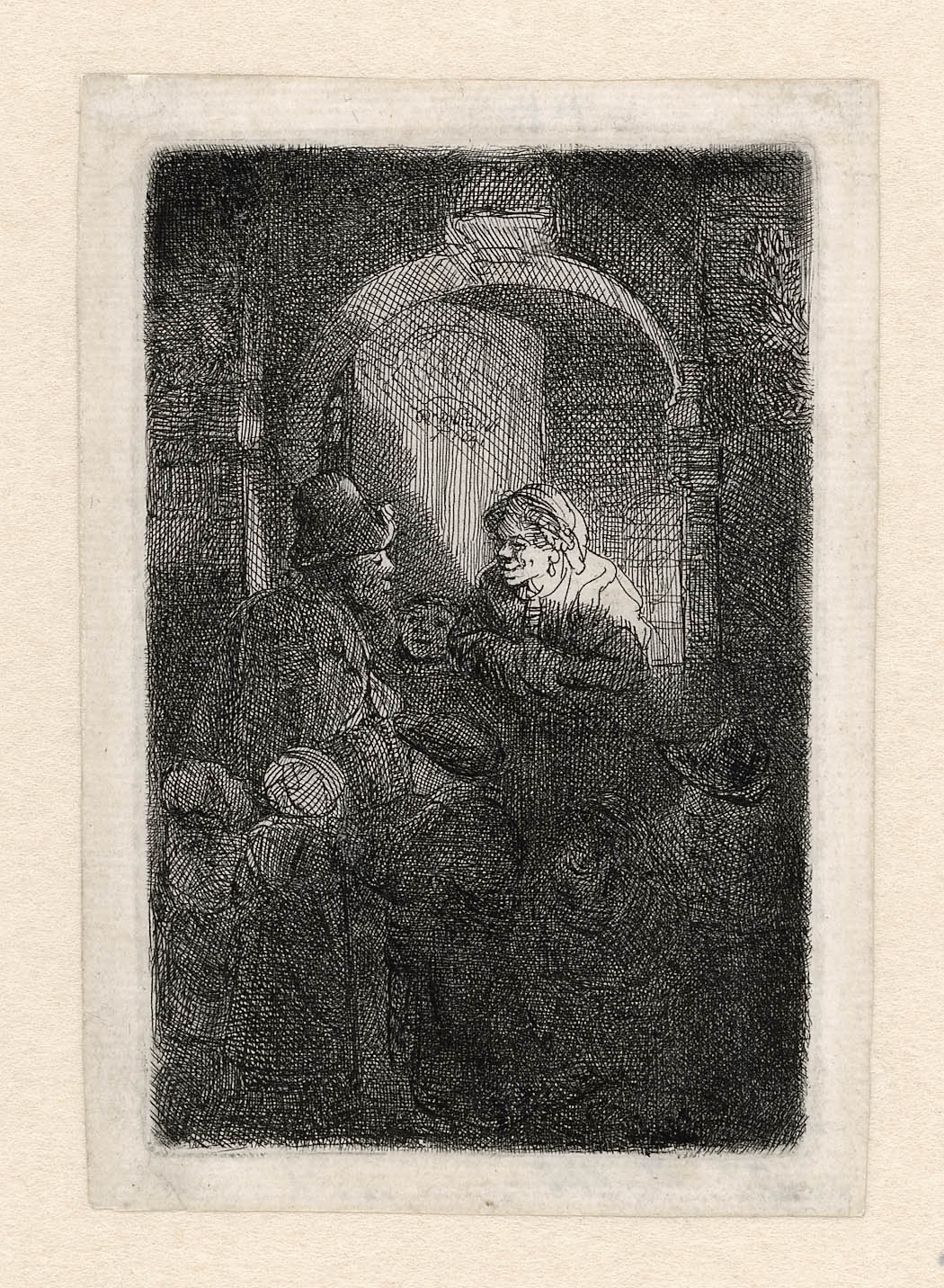 In addition to his extensive oeuvre of paintings and drawings, Rembrandt van Rijn also produced more than 300 prints. His mastery in this field is undisputed; he is generally acknowledged as one of the great etchers- if not the greatest- of all time. Rembrandt acquired a European reputation in his own lifetime precisely because of his graphic work, which, because it could be reproduced, was much more widely known than his paintings or drawings. Rembrandt's free use of line, the unique deep black of many of his etchings and his masterly use of the drypoint were very popular and his work was much sought after by the many print collectors of the time.
Etching was not a sideline where Rembrandt was concerned. His prints cannot be regarded as inferior by-products of his paintings, which nowadays are much more famous. Rembrandt took his graphic art very seriously for almost the whole of his working life – during the early years as a young artist in Leiden, the town where he was born, and while he was in his prime as a successful master in Amsterdam. It was not until he was approaching the end of his life that he gradually gave up etching.
The Rembrandt House Museum owns an almost complete collection of Rembrandt's world-famous etchings.