Two new rooms have been opened in Rembrandt's former home: his small office and a print room. Today we're zooming in on Rembrandt's small office: the space where he used to keep on top of his paperwork.
The Voorhuys is situated immediately behind the familiar green door on the ground floor. This was where people entered Rembrandt's house and the place where he conducted business. A space has now been created in the Voorhuys to give an impression of a little office like the one Rembrandt must have used to keep on top of his paperwork. Aside from being an artist and a teacher, Rembrandt was also an active businessman. The office contains furniture and objects based on historical images and documents from the archives.
Are you curious about the second newly opened room in the museum? Stay tuned, because next Thursday we'll tell you all about it on our blog!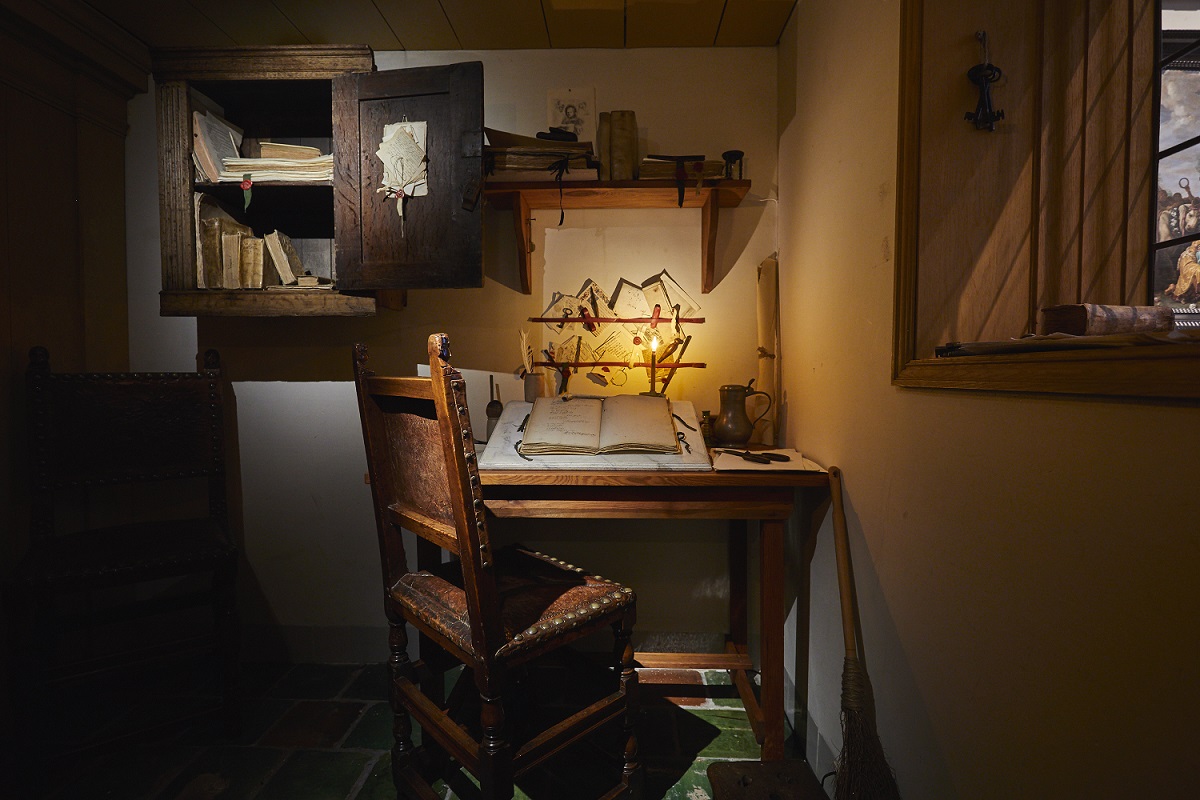 What else is there to do and see in The Rembrandt House Museum? This is the place where Rembrandt lived and worked between 1639 and 1658. Taking a contemporary inventory as the starting point, the house was restored with furniture, art and objects from the seventeenth century. Daily etching and paint demonstrations in the Rembrandt House show how he worked then. The Rembrandt House has an almost complete collection of Rembrandt's etchings. Temporary exhibitions of work by Rembrandt, his contemporaries and later artists are regularly staged in the modern museum wing. Our next exhibition opens on March 5th and will show etchings by Rembrandt! Read more about our exhibition programme: https://www.rembrandthuis.nl/en/visit/upcoming/