Rembrandt was not only a celebrated artist and teacher, he was also an avid collector of art and all kinds of inspirational objects. These objects were kept in a room in Rembrandt's house that was designed solely for this purpose: the art room. Every week, we highlight an object from Rembrandt's own collection. This week: his collection of musical instruments.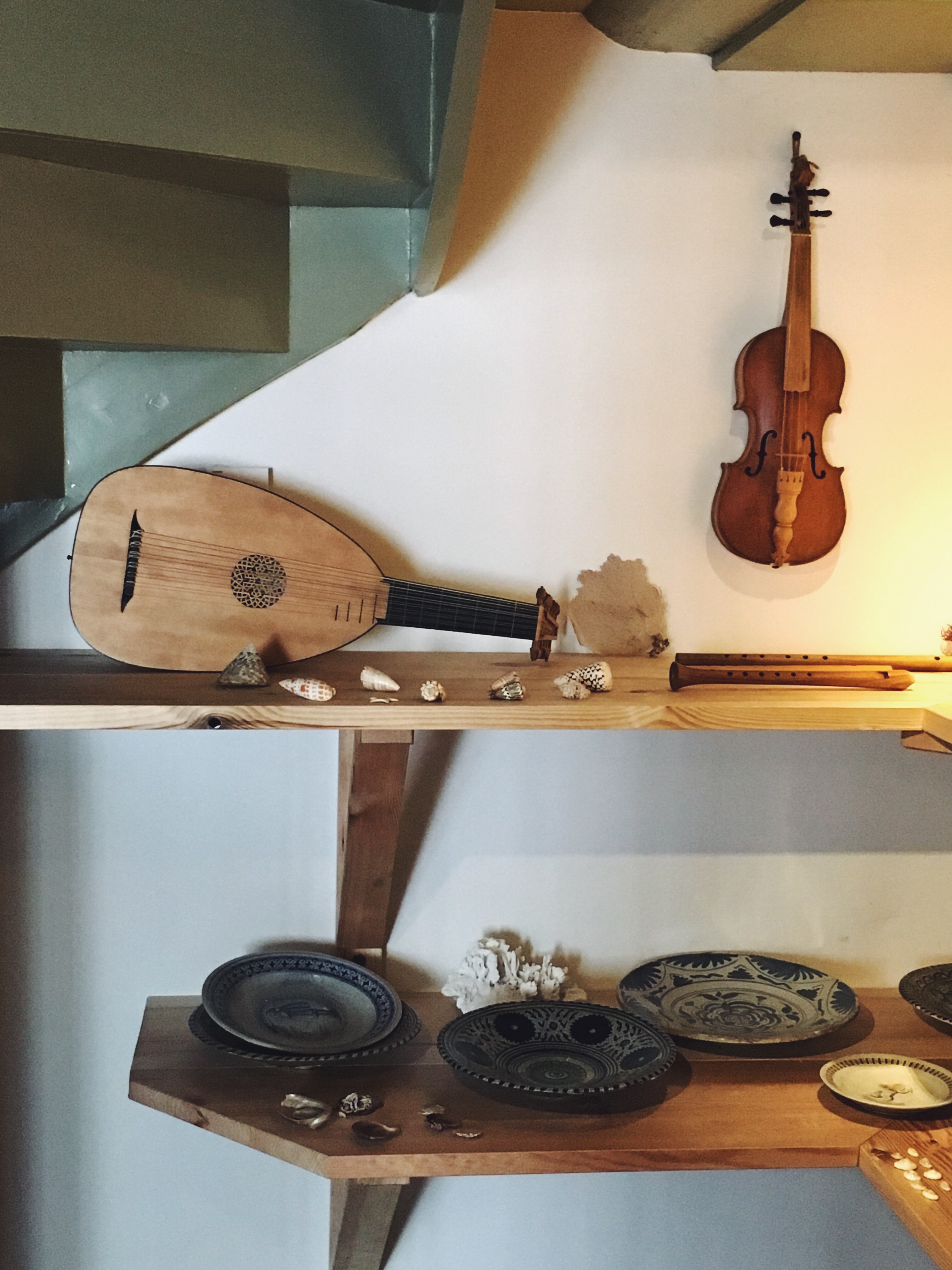 Rembrandt owned quite an impressive amount of musical instruments. In 1656 (when his inventory was made up), the following instruments were kept in his pupil's workshop:  thirteen flutes, a harp, seven string instruments and numerous wind instruments. In his own workshop Rembrandt also kept a wooden trumpet. It is difficult to find out what exact instruments Rembrandt owned from these fairly broad descriptions, but he probably had one or more lutes, a viola da gamba and several cornetts. A cornett, or zink, is played like a trumpet and has a gentile sound like a clarinet. In the seventeenth century the cornett was often used to accompany a choir. The cornett, lute and viola da gamba were also often played together.
Rembrandt probably wouldn't have played the instruments himself. He used them as attributes for his artworks. An early example of this is his painting The music lesson from 1626 (Rijksmuseum, Amsterdam). Out of all available instruments, Rembrandt most often incorporated the harp in his paintings and etchings. But in his artworks, he often adjusted the look of the instruments a bit – in shape and decoration they don't look like real seventeenth-century instruments.