Rembrandt was not only a celebrated artist and teacher, he was also an avid collector of art and all kinds of inspirational objects. These objects were kept in a room in Rembrandt's house that was designed solely for this purpose: the art room. Every week, we highlight an object from Rembrandt's own collection. This week: Rembrandt's collection of art books.
It is striking that Rembrandt's art room did not include and extensive library. Rembrandt only had a small stack of books. Prints and drawings however, he had in abundance and well organized. His inventory from 1656 lists some 70 albums with art on paper: 34 albums with just graphic art, 32 albums with drawings and three with a combination of both.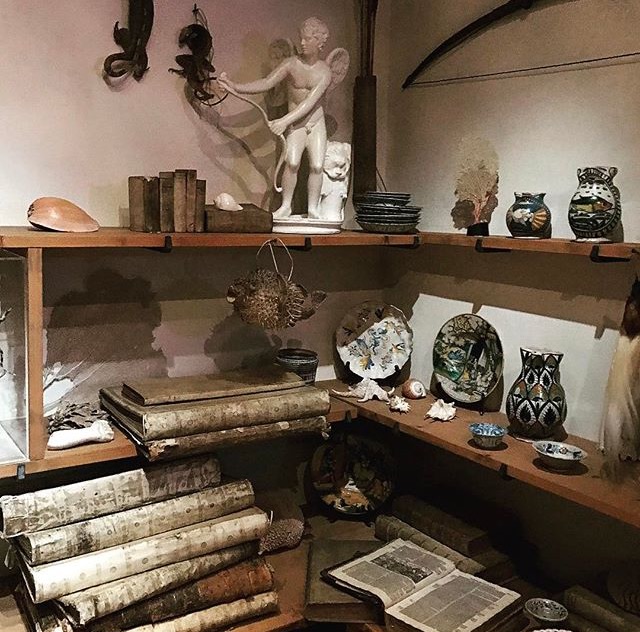 The majority  of his collection of works on paper was sorted by artist and the rest by subject, such as landscapes, architectures, costume, portrait and Turkish buildings and customs. This system indicates that Rembrandt did not use his collection of works on paper for information. In that case one would see a system based on geography and history, with subdivisions like countries, cities and portraits of famous leaders and thinkers. Rembrandt collected his works on paper to have examples of works of his admired artists within reach.
Rembrandt's collection of works on paper must have been impressive, not only in number but also in quality. It is described several times als 'very costly' and 'very beautiful'. On another occasion it is mentioned that an album contained all prints by a certain artist, or almost all of them. The collection also included rarities such as an album with proof prints by Rubens and Jacob Jordaens. Striking is the absence of drawings and prints by Rembrandt's contemporaries. Rembrandt kept his own drawings – nudes,  landscapes and animal studies – in separate folders.