Rembrandt was not only a celebrated artist and teacher, he was also an avid collector of art and all kinds of inspirational objects. These objects were kept in a room in Rembrandt's house that was designed solely for this purpose: the art room. Every week, we highlight an object from Rembrandt's own collection. This week: Rembrandts sculpture and bust collection.
Rembrandt owned some sixties sculptures and busts. His inventory list from 1656 lists part of those sculptures as made of plaster, the material of the rest is unknown. This could have been marble, alabaster or bronze. Plaster sculptures were available in stores all around Amsterdam, but marble sculptures – like (copies) of busts of great thinkers and poets from Antiquity or of Roman emperors – were harder to come by. The price of these sculptures and busts depended on the material, size, artistic quality and condition.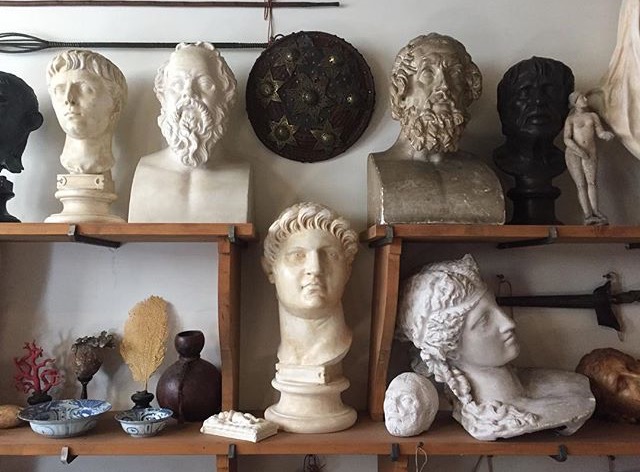 The Englishman William Brereton visited Amsterdam in June 1634 and went for a sculpture shopping spree. He acquired, amongst other things, seven busts of Roman emperors, three plaster sculptures of goddesses for two guilders, eight gilded heads for six guilders and eight more heads – painted – for 42 guilders. These sculptures were purchased as souvenirs and served as cheap decoration for his house.
The registry of the Amsterdam merchant Jean Deutz lists much higher prices. At an auction in 1650, he purchased a series of thirteen marble torso's for seven guilders on average a piece. According to the same document, he acquired many more expensive sculptures: a Julius Cesar for 170 guilders, a Hadrian for 225 guilders and an 'Ulpius Crananus' for 280 guilders. For a series of eleven plaster emperors one paid fifteen guilders a piece.