Is there anyone living in a town who doesn't want to get a breath of fresh air? Rembrandt must have often strolled along the Sint Anthonisdijk, or Diemerdijk, not very far from his home. The sea dike protected Amsterdam from the waters of the IJ and the Zuiderzee. It had two names; Sint Anthonisdijk, because the dike joined the Sint Anthonisbreestraat, and Diemerdijk, because you could walk along it to Diemen.
This etching depicts the dike in mirror image. We are looking east from the dike; on the far right we can see the IJ crowded with shipping. The farm in the middle of the etching was a beloved theme for Rembrandt and his pupils. In the foreground on the right a man carries two buckets on a yoke over his shoulders. He has sometimes been identified as a fisherman, sometimes as a milkman.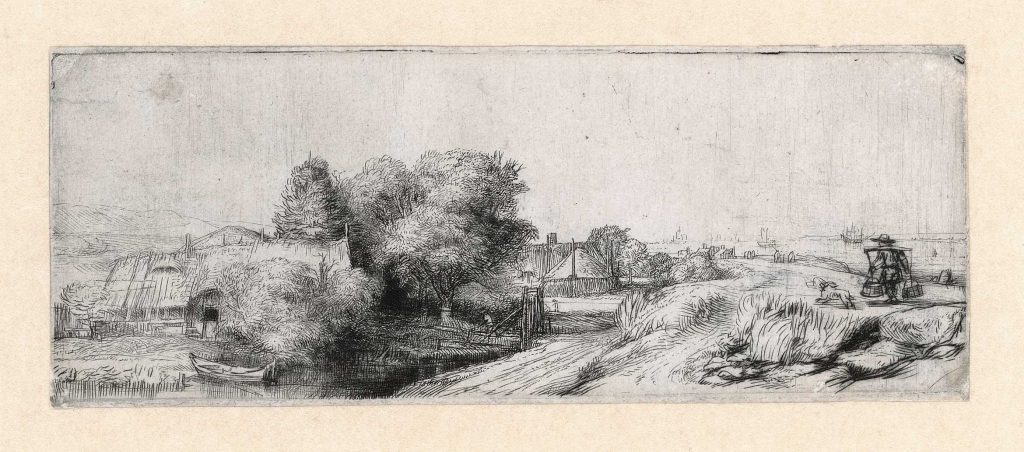 Rembrandt, Landscape with a fisherman ('The milkman'), c. 1650. Etching and drypoint, The Rembrandt House Museum.