Here we see one of Rembrandt's most spontaneous, drawing-like landscape etchings. It gives the distinct impression of having been made in the open air. An eighteenth-century anecdote erroneously locates the bridge on Jan Six's country estate, which was in Hillegom. What we see, however, is a bridge over the Amstel, with a view of Ouderkerk. This is most probably the estate belonging to the Amsterdam burgomaster Albert Burgh.
This etching is part of the exhibition Rembrandt, the etcher. Highlights of the Rembrandt House Museum. The Rembrandt House Museum owns one of the most important collections of Rembrandt etchings in the world. Rembrandt produced around three hundred prints in all. A selection of highlights is currently on view in this exhibition.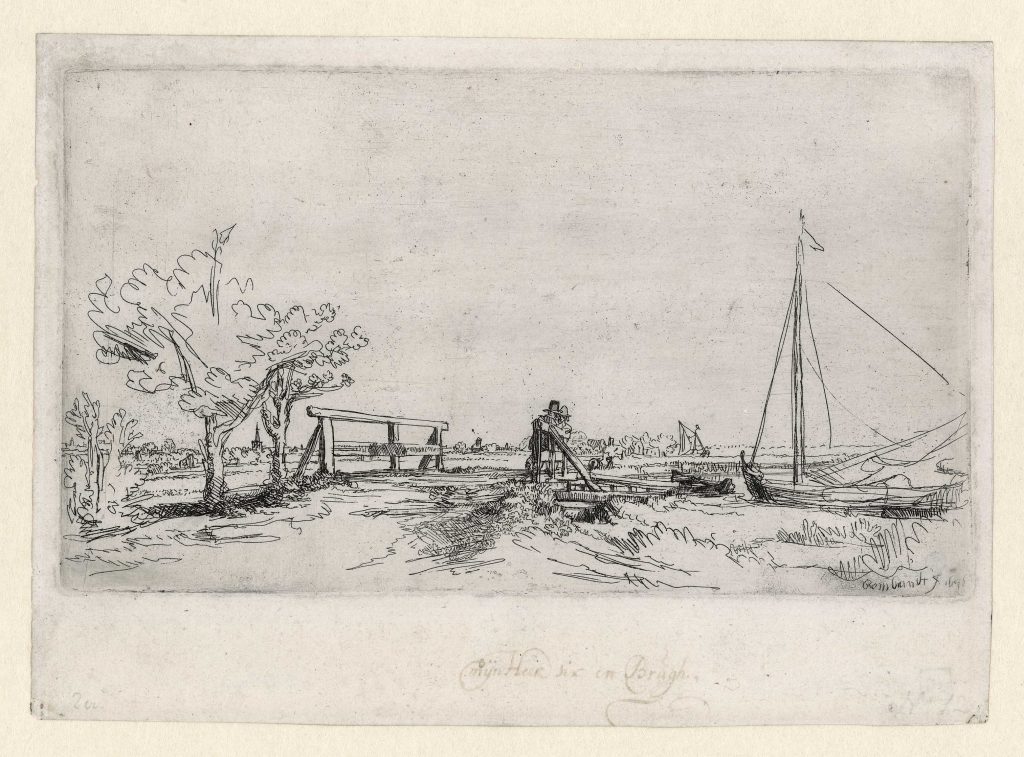 þ
Rembrandt, Six's bridge, c. 1648. Etching and drypoint, state IV (4), The Rembrandt House Museum, Amsterdam.