This week we would like to share an artwork from our current exhibition Under the Spell of Hercules Segers: Rembrandt and the Moderns –Anna Metz, The Fence, three-colour print, 127 x 143 mm, property of the artist.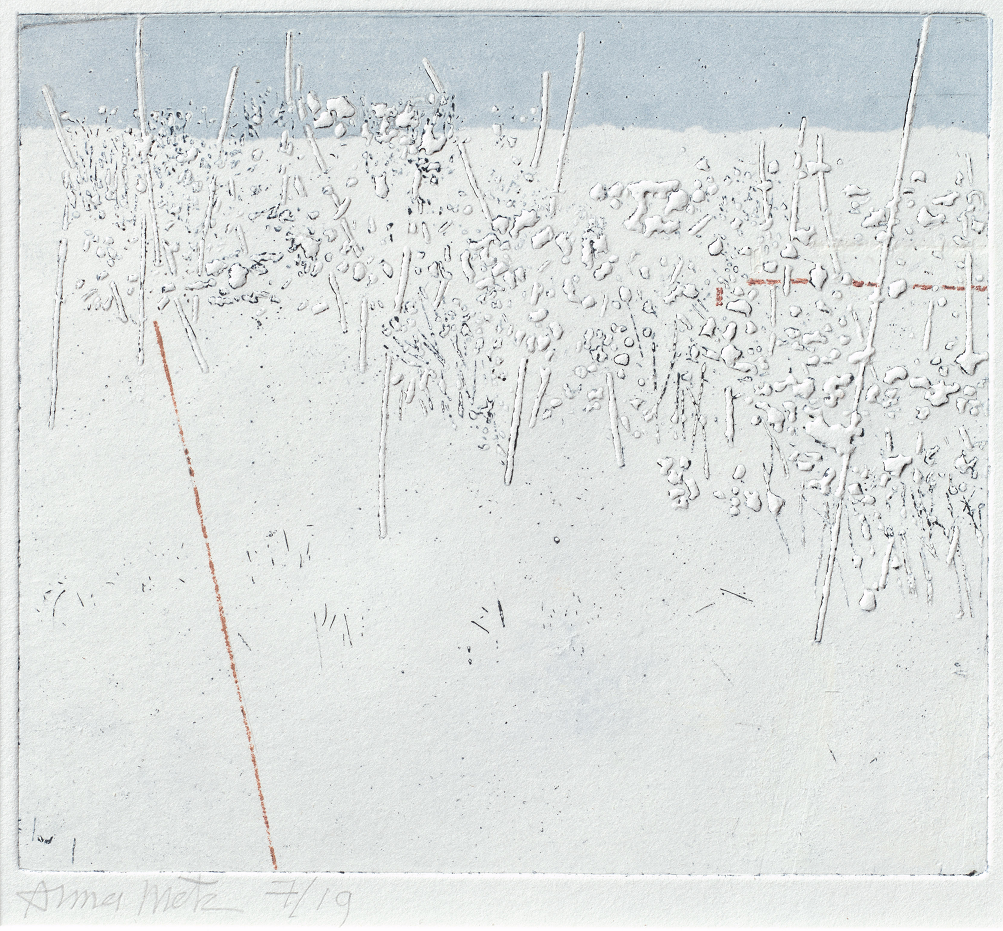 Many artists fin the mystery at the heart of Segers's etching methods both attractive and challenging. Some of them set about reconstructing Segers's complex techniques. Their technical experiments encouraged them to come up with inventions of their own and apply what they have learnt from Segers in their own work. The printmaker Anna Metz (1939) is one of these artists.
Metz creates her images directly on the plate itself. She deliberately plays with chance – there is no room for alterations when you're working directly on the plate. Metz often uses more than one plate with the same image, but prints differently for each impression. Because of this you can't find two identical prints by Anna Metz – each one is unique, just like Segers's prints. As soon as Metz has finished an impression and deems it successful, she is already thinking about a new poetic landscape.
With the exhibition Under the Spell of Hercules Segers: Rembrandt and the Moderns The Rembrandt House Museum focuses on Segers's influence on Rembrandt and artists in his circle. The exhibition also highlights the role Segers played in the development of modern and contemporary graphic artists, such as Max Ernst, Nicolaes de Staël and Robert Zandvliet. The exhibition is on view until January 8th 2017. Click here for more information.