Every week, we highlight an artwork that is part of the collection of The Rembrandt House Museum, or currently on view at the museum. Today we would like to show you this etching by Rembrandt that is currently part of our exhibition Rembrandts Etchings: Highlights of the Rembrandt House collection: Rembrandt, Self-Portrait with Bushy Hair, ca. 1631.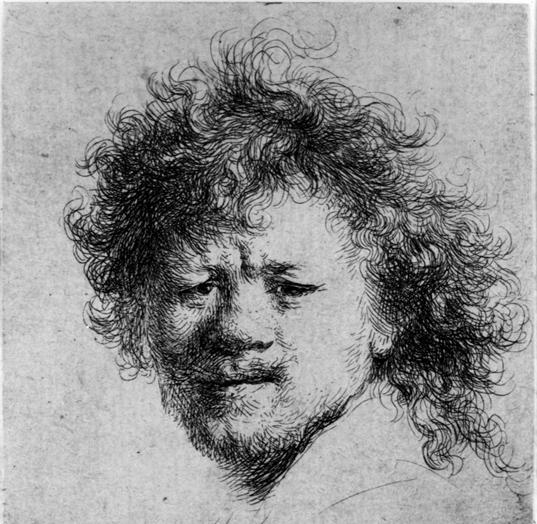 Around 1630 Rembrandt produced a group of self-portraits in which he used his face as a model for studying facial expressions. Here we see him with an anguished look and long, bushy hair. The shadows over the face are indicated by fine hatching lines.
Rembrandt is one of the greatest graphic talents of all time. From July 26th until September 17th 2017, The Rembrandt House Museum is staging an exhibition in which the magnificent etchings by Rembrandt are on display: Rembrandts etchings: Highlights of the Rembrandt House collection. A selection of some thirty etchings from the museum's collection will give visitors insight into the artistic and technical aspects of Rembrandt's printmaking.