Currently on view at The Rembrandt House Museum: the exhibition Rembrandt and Jan Six. The Etching and the Friendship. The friendship between Jan Six and Rembrandt van Rijn is the subject of one of the most famous stories from the seventeenth century. This bond is expressed in an intimate portrait of Jan reading by a window, which soon proved a highlight in Rembrandt's graphic oeuvre. The exhibition examines a friendship at the height of the seventeenth century and the sublime skill manifest in the etching. The exhibition also sheds light on the fascination surrounding the etching, the client and the artist in the centuries that followed.
Here we see an artwork from this exhibition: Rembrandt, View of Amsterdam, c. 1640-41, etching, only state, The Rembrandt House Museum.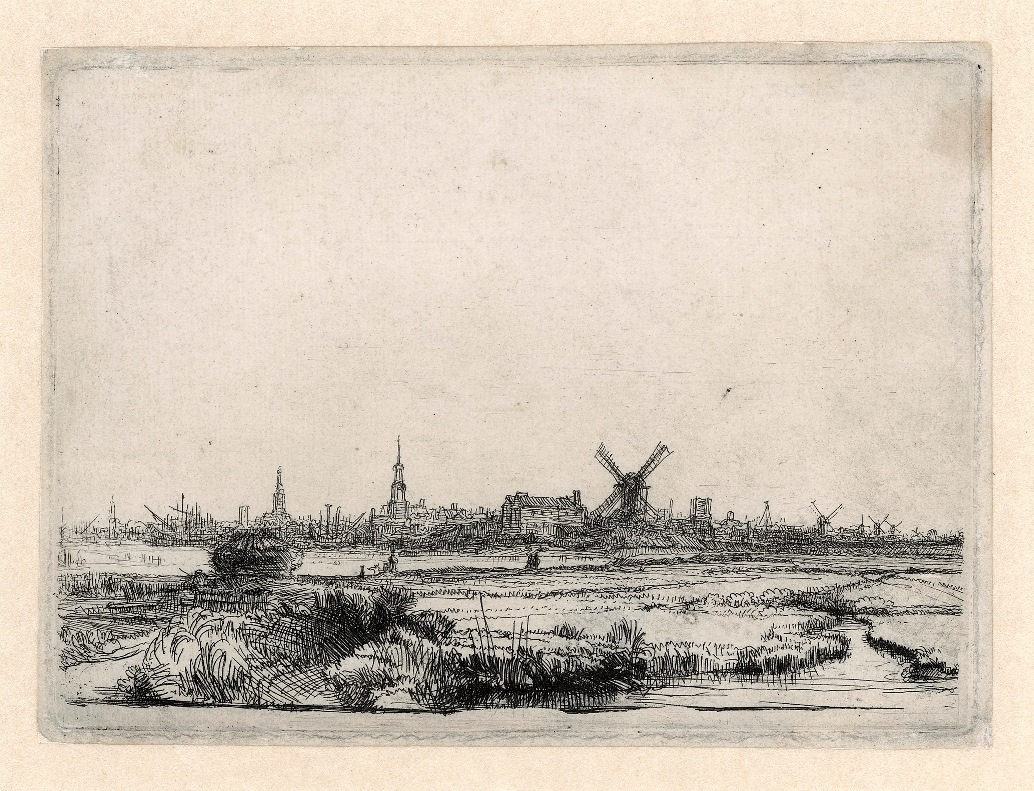 Jan Six's business life revolved around Amsterdam. This was where he collected art and steadily rose up through the city's government. At the same time he wrote poetry about simple rural life as a remedy for the commotion in the city. Did he share these feelings with Rembrandt? We know that the artist often went out walking in the environs of Amsterdam. In this print the mill on Rijzenhoofd stands out, with warehouse and the Montelbaanstoren on the left.
The exhibition Rembrandt and Jan Six. The Etching and the Friendship is on view at The Rembrandt House Museum until September 3rd 2017. More information: https://www.rembrandthuis.nl/en/bezoek/tentoonstellingen/rembrandt-and-jan-six-the-etching-and-the-friendship/