Currently on view at The Rembrandt House Museum: the exhibition Rembrandt and Jan Six. The Etching and the Friendship. The friendship between Jan Six and Rembrandt van Rijn is the subject of one of the most famous stories from the seventeenth century. This bond is expressed in an intimate portrait of Jan reading by a window, which soon proved a highlight in Rembrandt's graphic oeuvre. The exhibition examines a friendship at the height of the seventeenth century and the sublime skill manifest in the etching. The exhibition also sheds light on the fascination surrounding the etching, the client and the artist in the centuries that followed.
Here we see an artwork from this exhibition: Thomas Worlidge after Rembrandt, Edward Astley as Jan Six, 1762, etching and drypoint, Six Collection Amsterdam.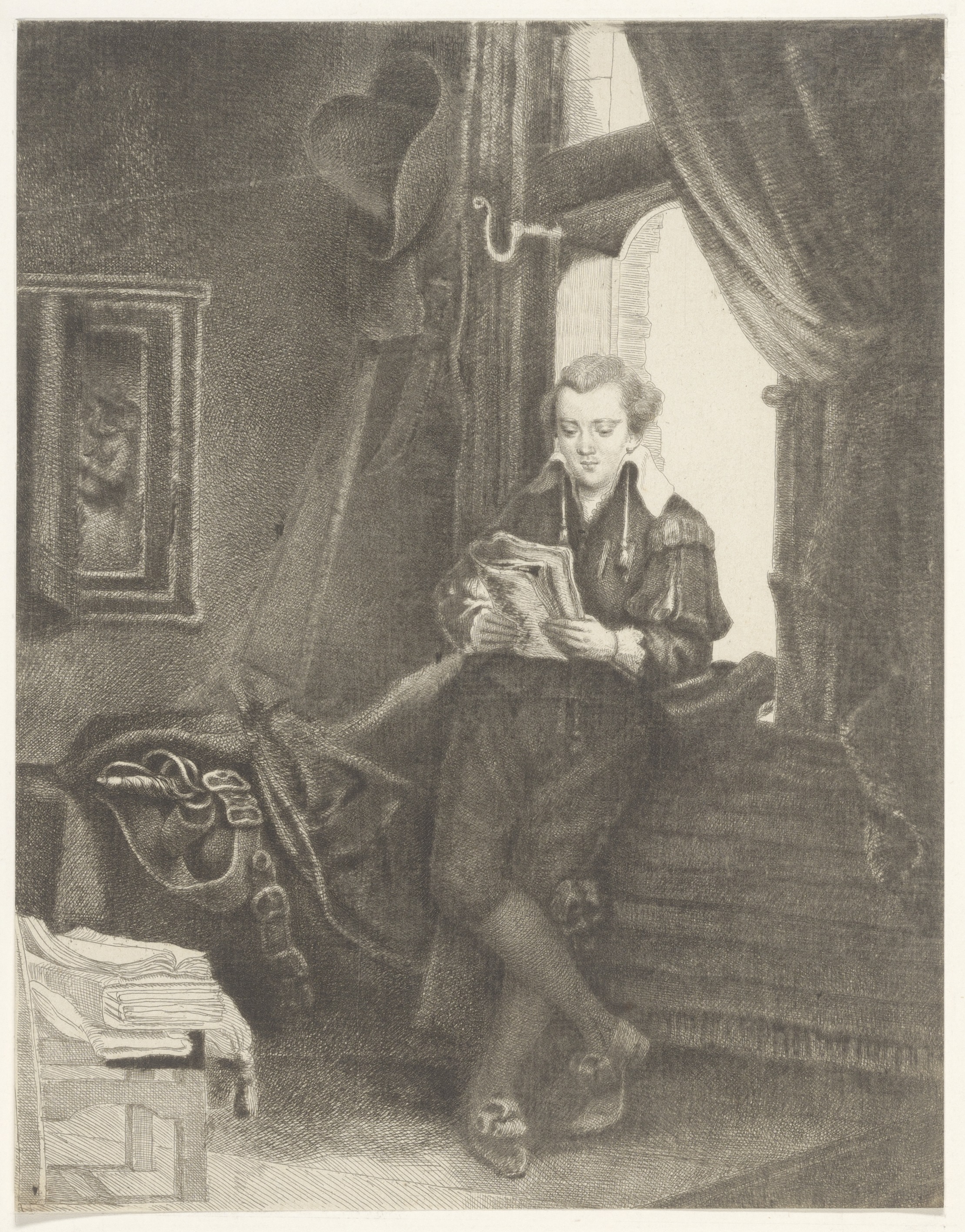 In 1752 the Englishman Edward Astley bought a collection of prints including work by Rembrandt that had originally belonged to Jan Six. It is therefore not entirely coincidental that he had his own portrait made as the young Six in the same pose. The result is a curious little picture, but a deliberate choice. It enabled him to measure himself against the famous collector. Thomas Worlidge was the obvious artist to ask. He had already made his name with a reproduction of The Hundred Guilder Print, another famous print by Rembrandt.
The exhibition Rembrandt and Jan Six. The Etching and the Friendship is on view at The Rembrandt House Museum until September 3rd 2017. More information: https://www.rembrandthuis.nl/en/bezoek/tentoonstellingen/rembrandt-and-jan-six-the-etching-and-the-friendship/