Every week, we highlight an artwork that is part of the collection of The Rembrandt House Museum, or currently on view at the museum. Today we would like to show you this etching by Rembrandt that is currently part of our exhibition Rembrandts etchings: Highlights of the Rembrandt House collection: Rembrandt, The three trees, 1643.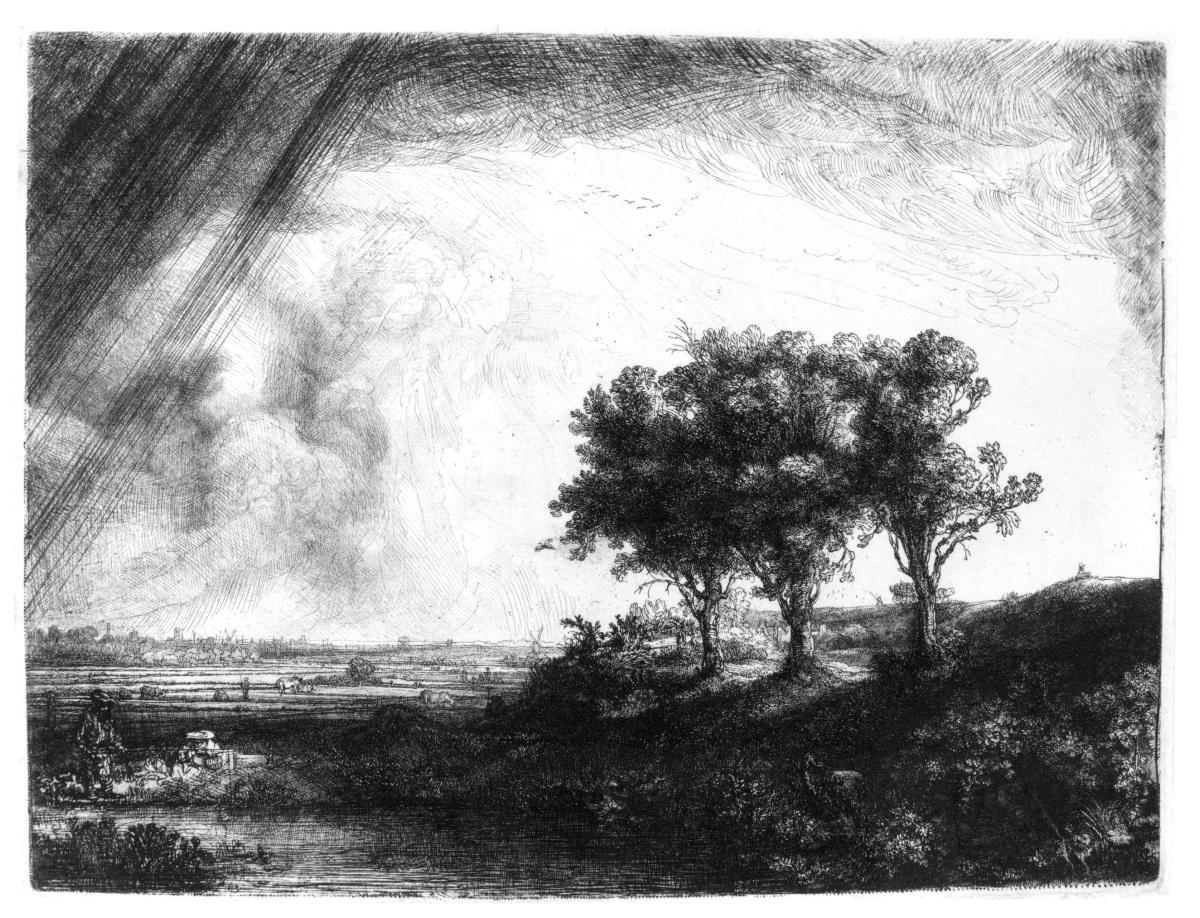 This louring sky is most unusual for Rembrandt's etched landscapes. The thunder-clouds and the false sunlight produce a dramatic contrast. From the dike with its three large trees a flat expanse stretches away into the distance, populated by numerous tiny figures. The silhouette on the horizon appears to be that of Amsterdam. Though topographically not very accurate, the view was probably drawn from a point somewhere on the Haarlemmerdijk to the west of the city.
Rembrandt is one of the greatest graphic talents of all time. From April 28th until July 23rd 2017, The Rembrandt House Museum is staging an exhibition in which the magnificent etchings by Rembrandt are on display: Rembrandt's etchings: Highlights of the Rembrandt House collection. A selection of some thirty etchings from the museum's collection will give visitors insight into the artistic and technical aspects of Rembrandt's printmaking.