Every Monday, we highlight an artwork that is part of the collection of The Rembrandt House Museum, or currently on view at the museum. Today, we would like to take a closer look at a work from our exhibition Glenn Brown – Rembrandt: After Life: Glenn Brown, Joseph Beuys, 2001, private collection.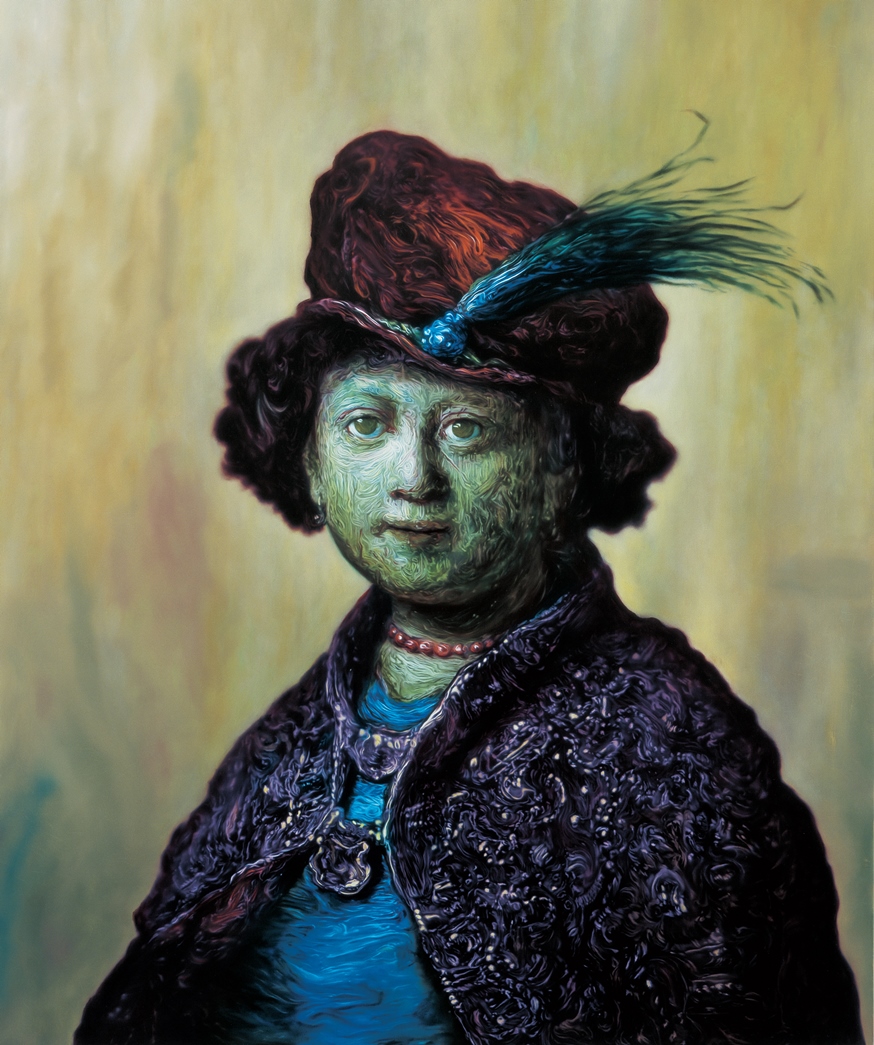 Brown here returns to the same Rembrandtesque work that he appropriated for I Lost my Heart to a Starship Trooper, but introduces startlingly bright blue and purple hues from a German Expressionist painting, as well as smooth surfaces, and infinite background space.
Glenn Brown (Hexham, Northumberland, 1966) is a British artist, known for  the use of art historical references in his paintings. Starting with reproductions from other artists' works, Brown transforms the image by dramatically changing its colour, position and size. His grotesque yet fascinating figures appear to be executed in thick impasto, but are actually painted with thin, swirling brushstrokes creating the illusion of photographically flat surfaces. The effect is powerful – often unsettling – Brown sees these appropriations and oppositions as key to his approach..
In the exhibition Glenn Brown – Rembrandt: After Life The Rembrandt House Museum presents a selection of works in different media: paintings, drawings and prints. Brown's contrarian audacity sticks out, his unique way of inverting the effects and aims of many much-loved works in the Western canon, including Rembrandt. It is with great pride and excitement that we present the results now, in Amsterdam, in Rembrandts home and workplace. One wonders what strands of conversation could be heard in the house had the great old master and this great new master met. The exhibition Glenn Brown – Rembrandt: After Life is on view at The Rembrandt House Museum until April 23rd 2017. More information: https://www.rembrandthuis.nl/en/bezoek/tentoonstellingen/glenn-brown-rembrandt-after-life-2/