Every Monday, we highlight an artwork that is part of the collection of The Rembrandt House Museum, or currently on view at the museum. Today, our 'object of the week' is Rembrandt's The Flute Player ('Owlglass') from 1642.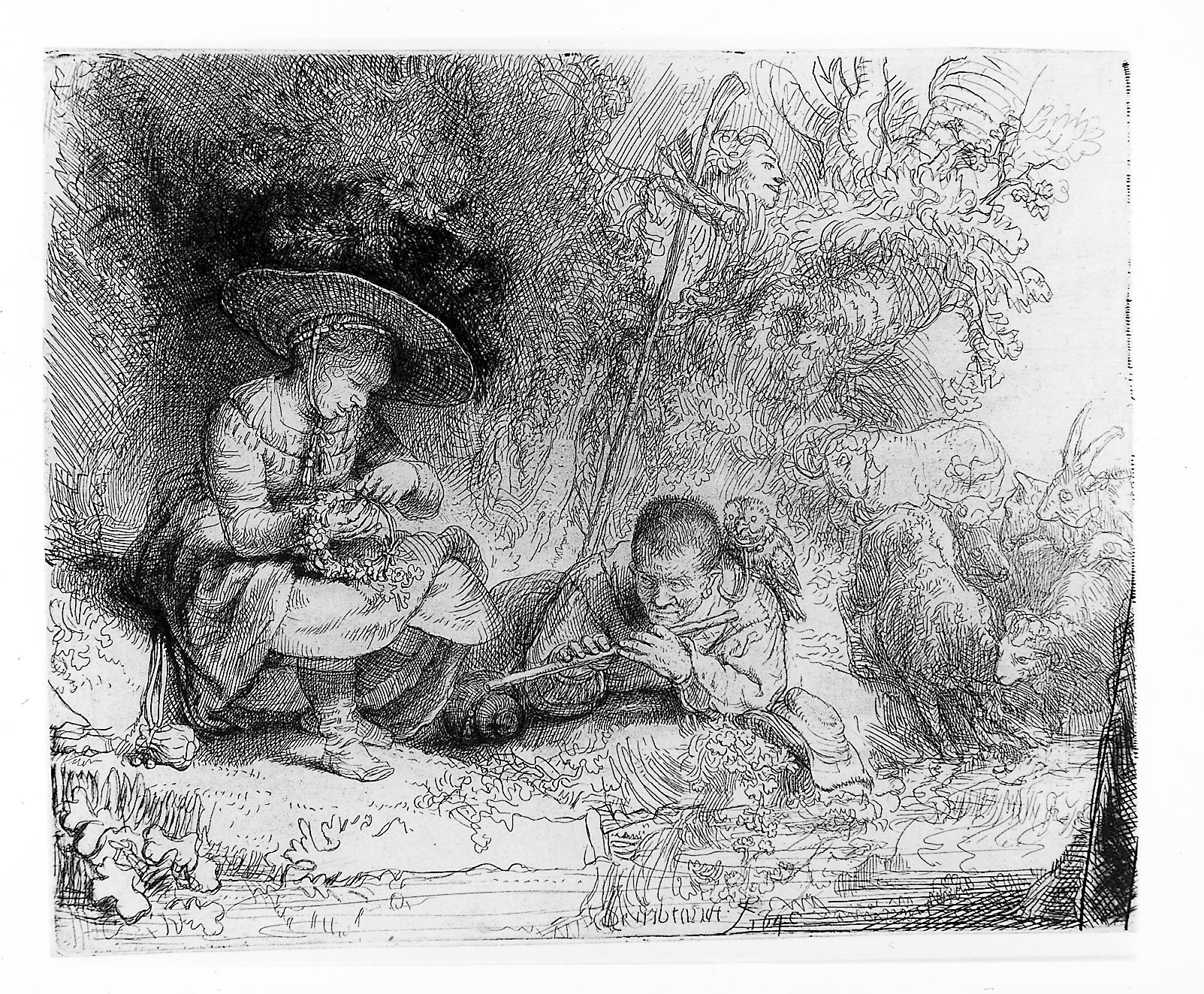 At first sight this appears to be a rural idyll, but there are a number of elements that appear to imbue it with a negative and erotic undertone. For example, the owl on the shoulder of the reclining man is the symbol of the night. And the goat in the far right of the etching is a symbol of lust.
Since the eighteenth century this print has been known as 'Tijl Uylenspiegel' or 'Owlglass'. Tijl Uylenspiegel is a character from Dutch-German folklore. According to the saga Uylenspiegel was a bit of a rascal, who tricked people. After the third state (of a total of four states) of the print Rembrandt removed the face of the figure in the background, whose role is obscure.