Every Monday, we highlight an artwork that is part of the collection of The Rembrandt House Museum, or currently on view at the museum. Today, our 'object of the week' is Rembrandt's print Christ presented to the people from 1655.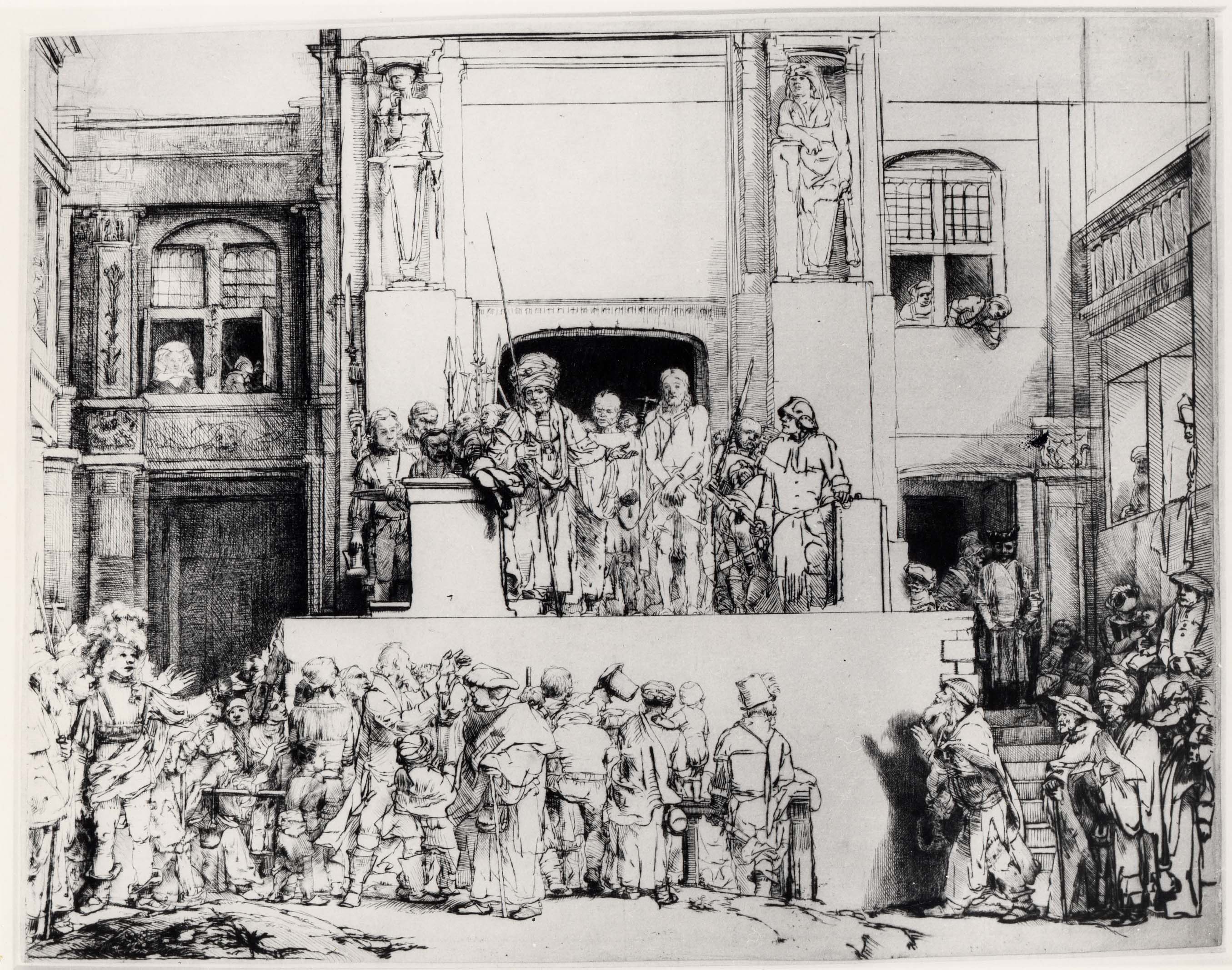 After his arrest, Jesus was brought before the Roman governor, Pontius Pilate. Pilate was unconvinced of Jesus' guilt and left the decision as to his execution to the people. Because it was the custom to free a prisoner at the feast of the Passover, he asked the crowd whether he should release Jesus or the murderer Barabbas (Matthew 27:15-26).
Here Rembrandt shows us the moment at which Barabas stands between Jesus and Pilate on the dais, with a crowd gathered in front. Rembrandt has placed the action in an enclosed courtyard in front of a palace of justice with statues of Justice (left) and Fortitude (or an Amazon; right).
The composition has been drawn with the drypoint directly onto the plate in free, flowing lines. This was the first time that a print of so large a format as executed entirely in drypoint. The fragile nature of the burr on the drypoint lines meant that it was constantly necessary to rework the plate. Here we see the fifth state (out of a total of eight); after this state Rembrandt started to make drastic changes in the composition.