Rembrandt has made a great number of portraits, especially in the 1630s. At that time he was the most sought after portrait painter in Amsterdam. Here we see his portrait of Eleazar Swalmius, from 1637.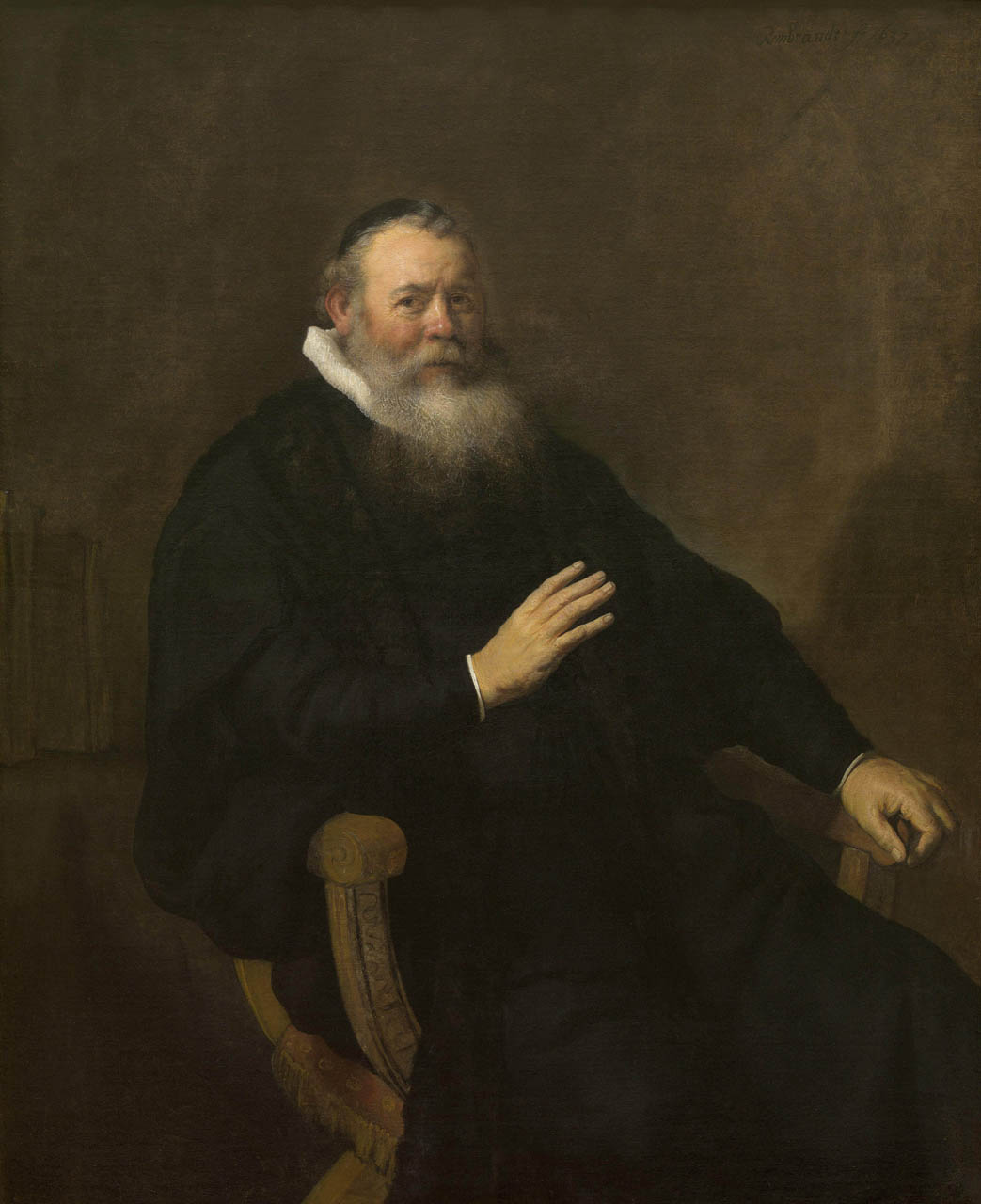 This portrait of the reformed preacher Eleazar Swalmius (1582-1652) has for a long time been attributed to a follower of Rembrandt. Originally it had been attributed to Rembrandt, but an important Rembrandt expert had raised some doubt about its authenticity in 1969. The painting was covered with a thick, darkened layer of varnish, causing the doubt whether or not it was an original Rembrandt.
In 2008 the painting was restored. When the old layer of varnish was removed, the original signature of Rembrandt became clearly visible. This beautiful portrait is exceptionally large (132 x 109 cm. / 52 x 43 inch.) and it shows the preacher in a deliberately chosen position; his raised hand and slightly opened mouth suggest that he is speaking. This reminds us that the value of a preacher lies within his words, not his painted image.
Do you want to see this portrait by Rembrandt with your own eyes? Visit The Rembrandt House Museum, where it is on view (on loan from Koninklijk Museum voor Schone Kunsten, Antwerp).