This week we would like to share an artwork from our current exhibition Under the Spell of Hercules Segers: Rembrandt and the Moderns – Rembrandt, The Flight into Egypt: on a plate by Hercules Segers, c. 1652. Etching, burin and drypoint (The Rembrandt House Museum, Amsterdam)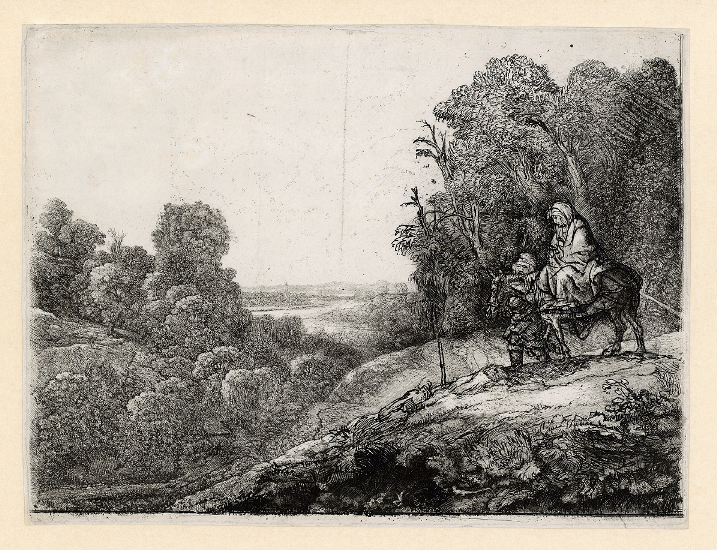 Artists have influenced one another for centuries out of mutual admiration and rivalry. Rembrandt is known for being a leading painter, draughtsman and etcher, who trained many artists and has left his mark on their work. But he too, sought inspiration from the masters he admired. Rembrandt was a great admirer of the eccentric landscape painter and etcher Hercules Segers and a collector of his work. He had at least eight of Segers's paintings and also owned one of his etching plates: the etching plate of Tobias and the Angel, which Rembrandt would turn into The Flight into Egypt.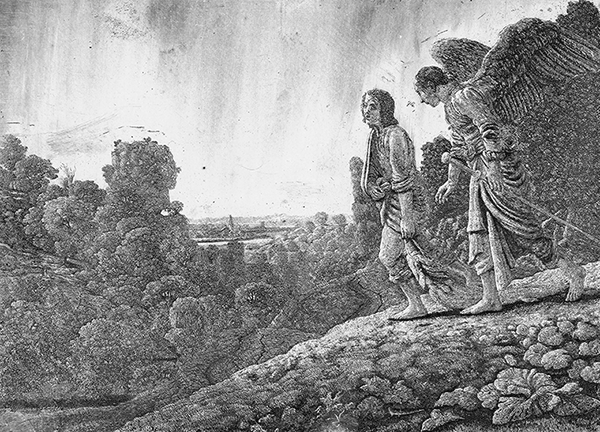 Remarkably, Rembrandt radically reworked the image on Segers's copper plate. He removed the figures of Tobias and the Archangel Raphael and changed the composition  into a scene in which Joseph and Mary and the infant Jesus flee to escape the massacre of the children in Bethlehem. Rembrandts also 'improved' Segers's composition in a number of ways. For example, he widened the meandering river in the distance to strengthen the effect of depth. He retained other details, like the lizard in the foreground and the angel's walking stick.
With the exhibition Under the Spell of Hercules Segers: Rembrandt and the Moderns The Rembrandt House Museum focuses on Segers's influence on Rembrandt and artists in his circle. The exhibition also highlights the role Segers played in the development of modern and contemporary graphic artists, such as Max Ernst, Nicolas de Staël and Robert Zandvliet. The exhibition is on view until January 8th 2017. Click here for more information.