A history painter in the seventeenth century had to be able to depict historical, mythological and biblical stories in a telling manner. This meant that he had to know the stories down to the smallest detail. The artist had to be able to empathize with the characters' emotions in order to picture them convincingly. Rembrandt practiced endlessly to achieve this – often by looking at himself. He studied his face in the mirror, making all sorts of grimaces. He would look angry or happy, then maybe surprised.
Here, we can see an etched self-portrait by Rembrandt. He portrayed himself with a moustache, wearing a fur cap and a coat with a fur collar. His hair can be seen through the cap. The fur cap was added after the hair was finished.
This etching is part of the exhibition Rembrandt, the etcher. Highlights of the Rembrandt House Museum. The Rembrandt House Museum owns one of the most important collections of Rembrandt etchings in the world. Rembrandt produced around three hundred prints in all. A selection of highlights is currently on view in this exhibition until September 29th.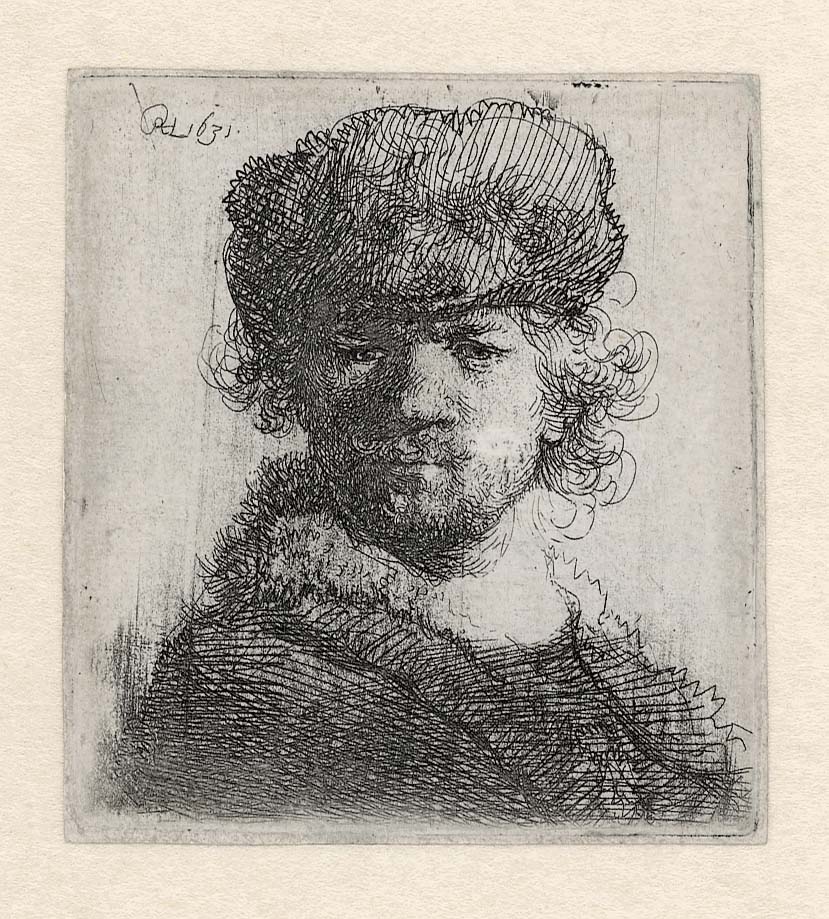 Rembrandt, Self-portrait in a fur cap, 1631. Etching, only state, The Rembrandt House Museum, Amsterdam.