This etching by Rembrandt depicts a story from the New Testament of the Bible. On his journey through Samaria, Christ talked to a woman by a well. When he revealed himself as the Messiah, the woman left him to go and spread the news. Jesus' disciples can be seen in the background. This was one of Rembrandt's favourite subjects. In the harmonious composition the landscape in particular is reminiscent of Venetian examples.
This etching is part of the exhibition Rembrandt, the etcher. Highlights of the Rembrandt House Museum. The Rembrandt House Museum owns one of the most important collections of Rembrandt etchings in the world. Rembrandt produced around three hundred prints in all. A selection of highlights is currently on view in this exhibition.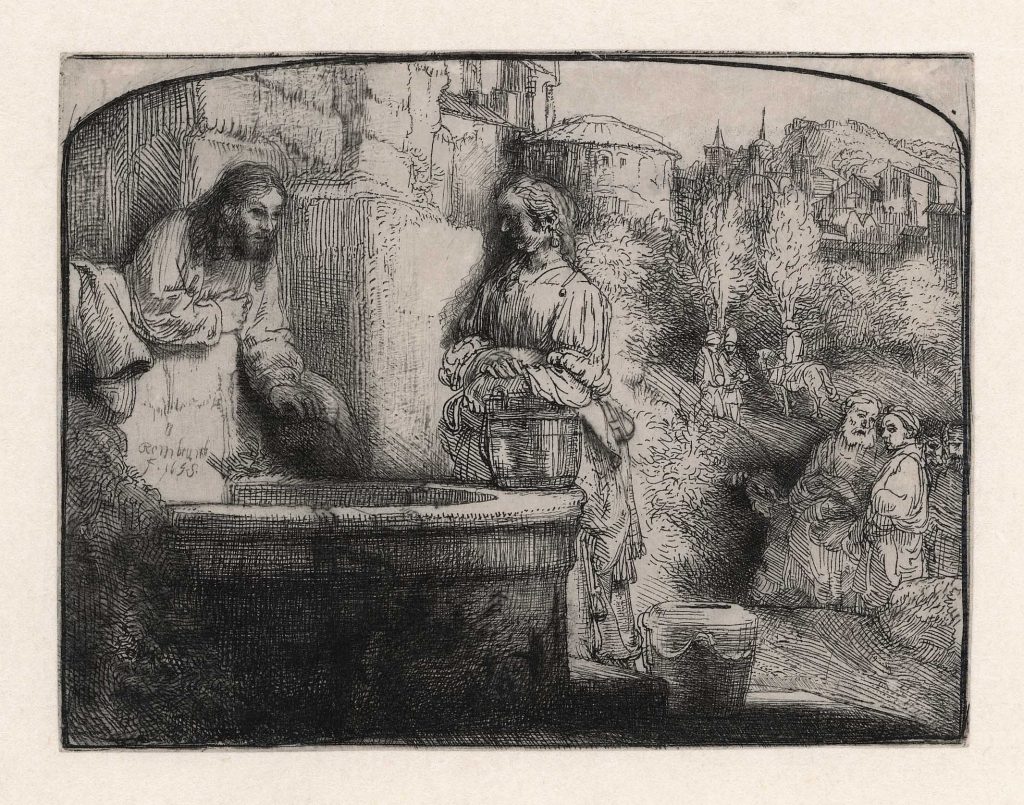 Rembrandt, Christ and the woman of Samaria, 1658. Etching and drypoint on Japanese paper,, state III (3), The Rembrandt House Museum, Amsterdam.