Jan Lutma (1584-1669) was born in Emden, Germany, but was entered as a citizen of Amsterdam since 1621. He was a famous gold- and silversmith, known for his mastery of chasing. He worked mainly in the characteristic Auricular or Lobate style. Here we see him holding a piece of work in his hand. On the table beside him lie his tools: jammer and punches and a small silver dish.
The first state of this etching (on the left) has been very lightly etched and the worked up with the drypoint. The impression is light silver-grey, probably the result of using very little ink. Rembrandt made 'silver prints' like this only of this one portrait. In the second state a window and a recess in the wall have been added. In the third state an inscription has also been added, though not by Rembrandt.
These etchings are part of the exhibition Rembrandt, the etcher. Highlights of the Rembrandt House Museum. The Rembrandt House Museum owns one of the most important collections of Rembrandt etchings in the world. Rembrandt produced around three hundred prints in all. A selection of highlights is currently on view in this exhibition.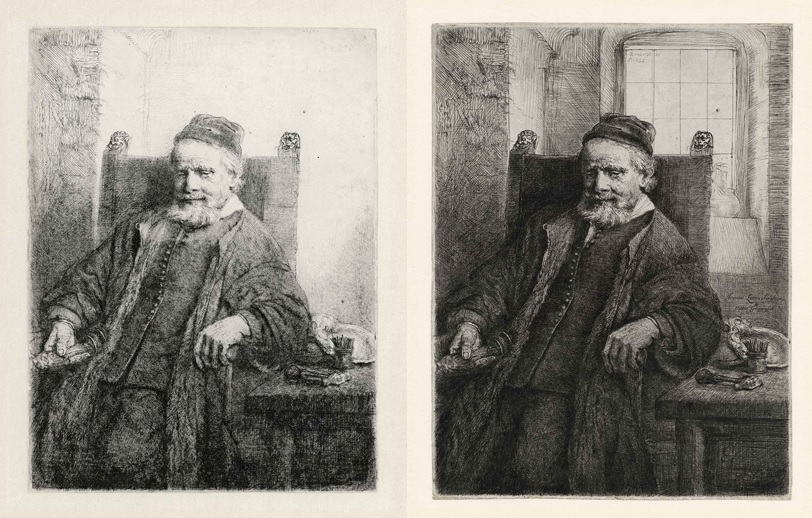 Rembrandt, Jan Lutma, gold- and silversmith, 1656. Etching and drypoint, state I and III (5). The Rembrandt House Museum, Amsterdam.