An old man looks down pensively. The wrinkles in his forehead are quite distinct. Rembrandt has used the contrast between dense hatching on one side of the face and the merest suggestion of a contour line on the other to convey the effect of bright sunlight.
Rembrandt produced many of his prints, such as this etching, in several states (different stages if a work on an etching plate, printed in editions). Working in states gave him the artistic opportunity to elaborate and change the designs, and it provided him with income collectors were keen to have complete sets of prints.
This etching is part of the exhibition Rembrandt, the etcher. Highlights of the Rembrandt House Museum. The Rembrandt House Museum owns one of the most important collections of Rembrandt etchings in the world. Rembrandt produced around three hundred prints in all. A selection of highlights is currently on view in this exhibition.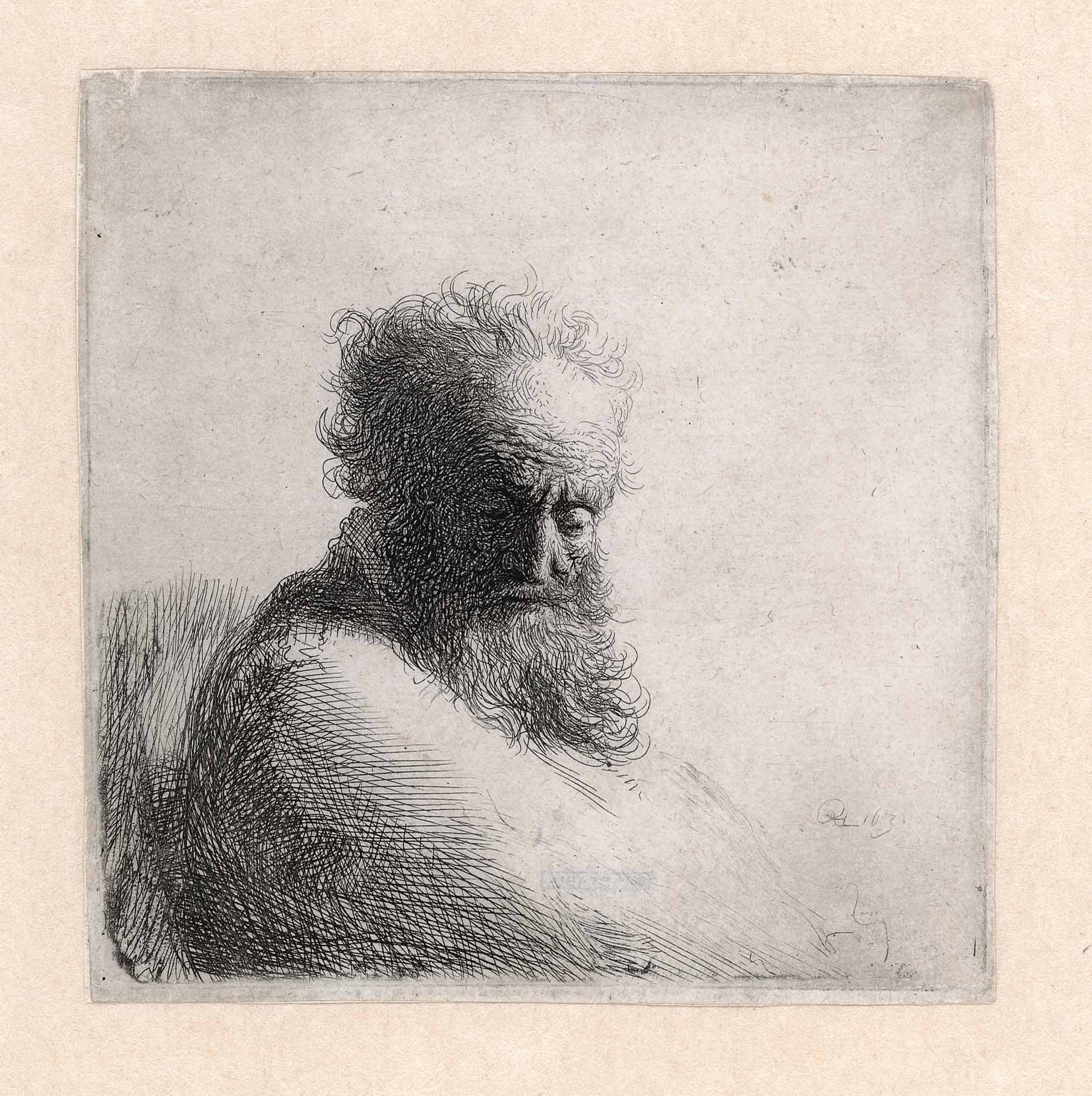 Rembrandt, Old man looking down, 1631. Etching, state II (3), The Rembrandt House Museum, Amsterdam.