This etching by Rembrandt shows a domestic scene, in which  we see Mary caressing her child. In the corner we can spot Joseph looking at this endearing moment through the window. The subject of this etching is taken from no particular passage in the Bible. Rembrandt added a cute detail in the corner: a cat is playfully hunting the folds in Mary's skirt.
Another unexpected detail has been added to this scene: a snake gliding away from under the foot of the Virgin. This places her in the role of the new Eve, who according to one interpretation of Genesis 3:15 would trample the serpent underfoot. Mary's humility is emphasized by her place on the ground, her holiness by the halo round her head. This print is one of the series Rembrandt made about the youth of Christ.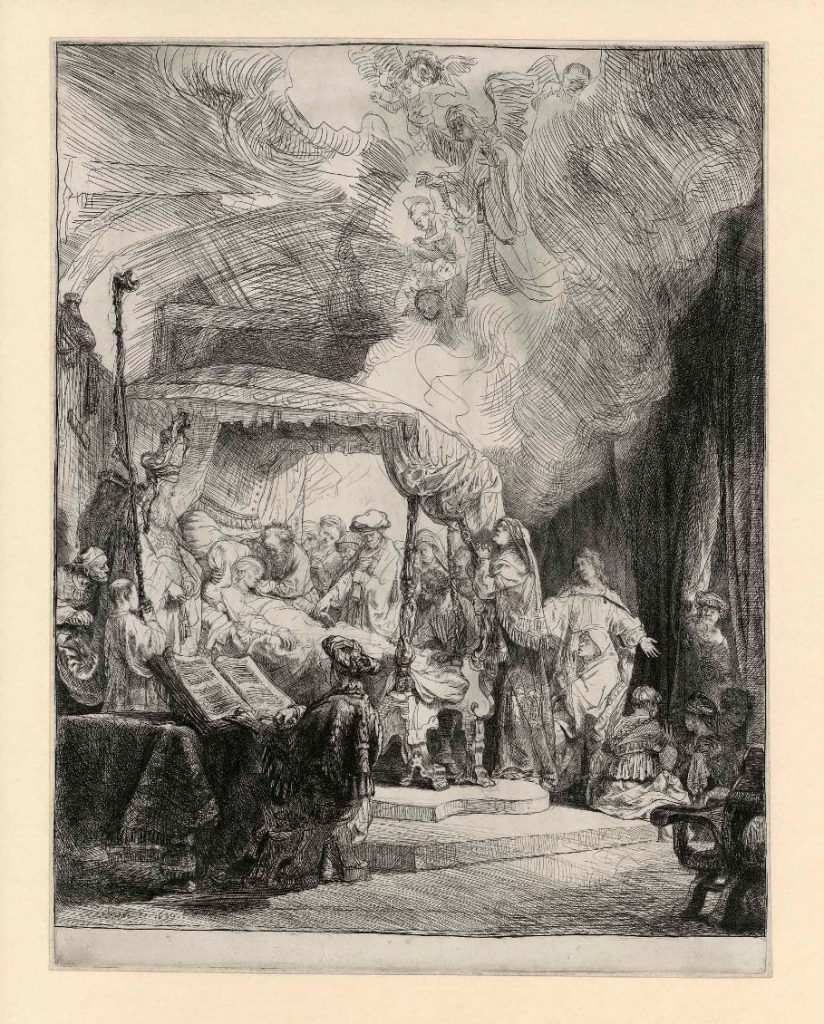 Rembrandt, Virgin and child, with the cat and the snake, 1654. Etching, state I (2), The Rembrandt House Museum, Amsterdam.