Rembrandt poses in extravagant attire: he wears a brocade mantle with a collar of ermine, a cap with an ostrich-feather, and holds a sabre. These are exotic clothes such as we find listed later in the inventory of Rembrandt's estate. Rembrandt was fond of dressing both himself and his models in them.
The impetus Rembrandt gave etching as an artistic medium was of great importance in the development of printmaking. The way he explored the possibilities of the technique and the varied body of work he left behind made him an important example for any printmaker who ever picked up an etching needle after him.
This etching is part of the exhibition Rembrandt, the etcher. Highlights of the Rembrandt House Museum. The Rembrandt House Museum owns one of the most important collections of Rembrandt prints in the world. Rembrandt produced around three hundred prints in all. A selection of highlights is currently on view in this exhibition.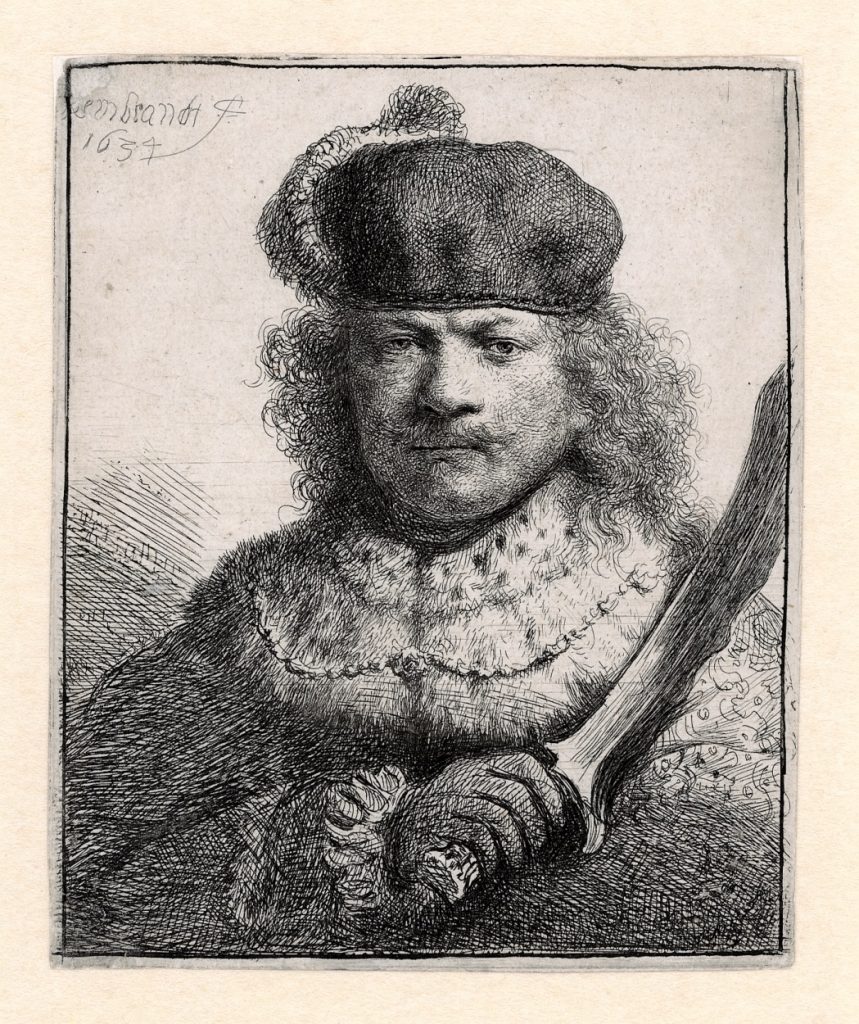 Rembrandt, Self-portrait with raised sabre, 1634. The Rembrandt House Museum, Amsterdam