Here we see Rembrandt's etching The agony in the garden, from c. 1651-1652. After the Last Supper Jesus went with three of the disciples to the mount of Olives. There, at some distance from them, he prayed to God to let the "cup" (the suffering and death that awaited him) pass from him. An angel appeared, to comfort him. After his prayer he was disappointed to find that that the disciples had fallen asleep. In the distance, Judas and the high priests approach to take Christ prisoner.
This etching is part of the exhibition Rembrandt, the etcher. Highlights of the Rembrandt House Museum. The Rembrandt House Museum owns one of the most important collections of Rembrandt etchings in the world. Rembrandt produced around three hundred prints in all. A selection of highlights is currently on view in this exhibition.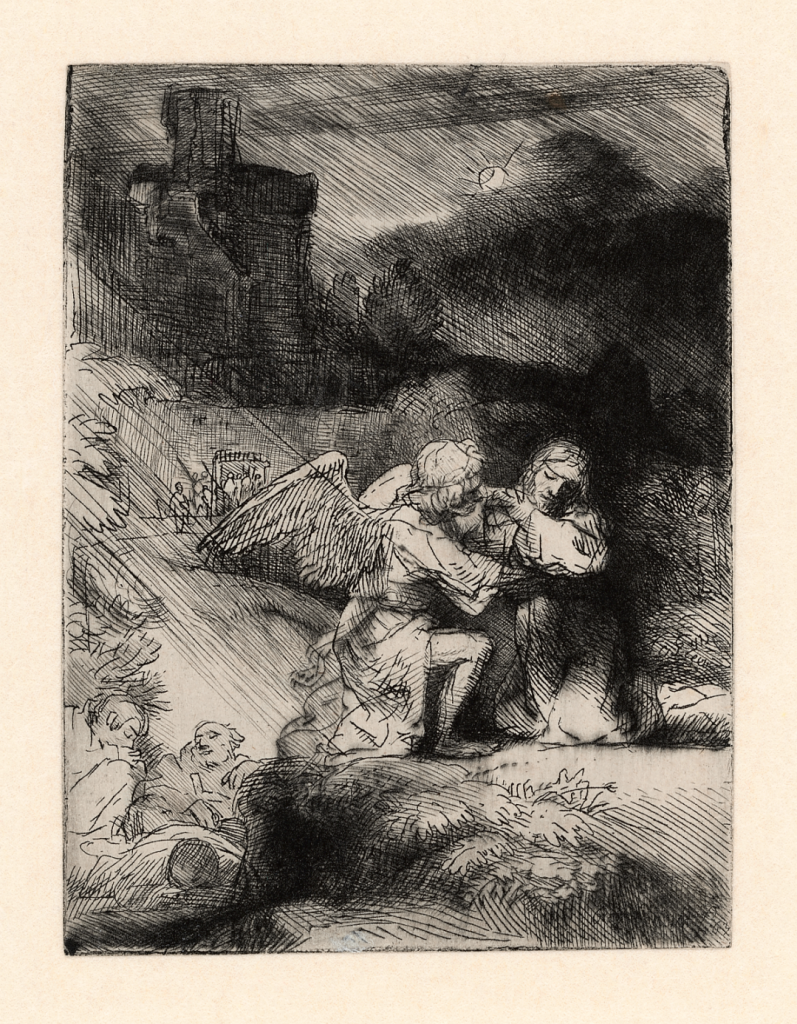 Rembrandt, The agony in the garden, c. 1651-1652. Etching and drypoint, only state. The Rembrandt House Museum, Amsterdam.