From childhood Rembrandt had a burning ambition to be an artist – and not just any artist, he wanted to tell biblical and mythological stories. From his teacher Pieter Lastman he learned composition, or ordineren as it was called, and it was a skill he applied in more than paintings. His etchings, too, show him to be a master in putting a story across.
This scene neither illustrates a specific passage from the Bible, nor has any iconographical tradition behind it. The horizontal and vertical lines give the composition a 'classical' structure – an indication of the closeness with which Rembrandt was studying the art of the Italian Renaissance.
This etching is part of the exhibition Rembrandt the etcher. Highlights of the Rembrandt House Museum. The Rembrandt House Museum owns one of the most important collections of Rembrandt prints in the world. Rembrandt produced around three hundred prints in all. A selection of highlights is currently on view in this exhibition.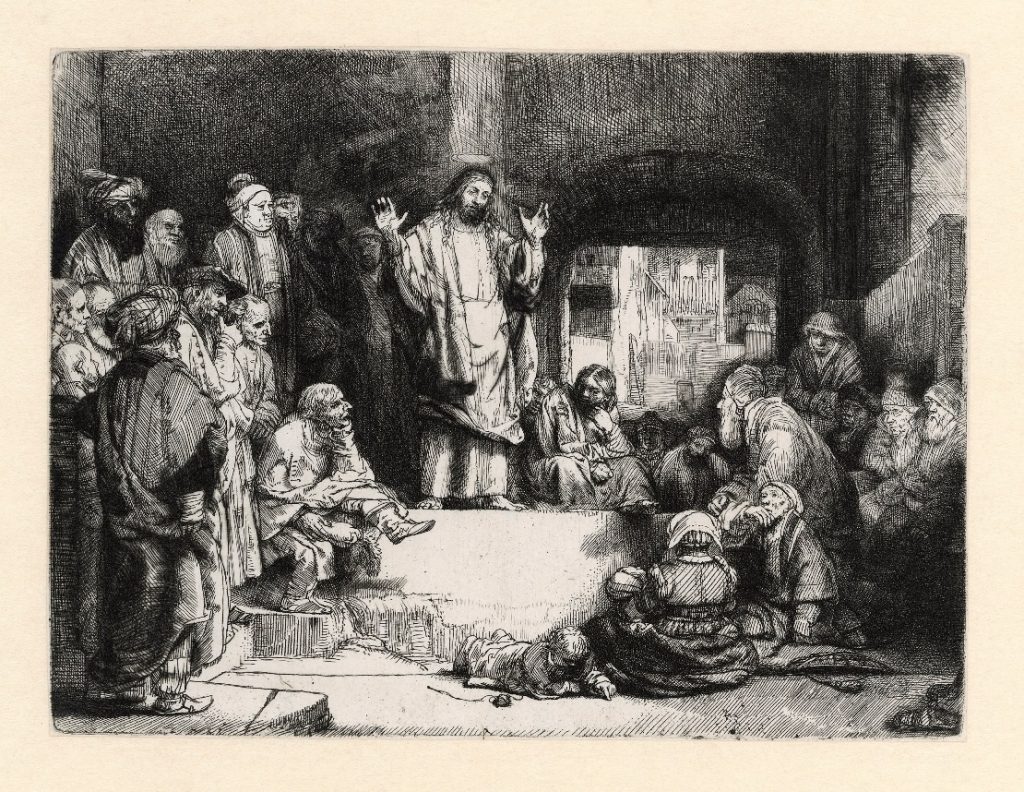 Rembrandt, Christ preaching ('La petite tombe'), c. 1657. Etching and drypoint, only state. The Rembrandt House Museum, Amsterdam