Rembrandt was one of the greatest graphic talents of all time. His contemporaries admired the freedom of his drawing, his dramatic light effects and his bold experiments with etching techniques. Rembrandts spontaneous drawing style is perfectly expressed in his etchings. The movement of his hand can be traced as clearly in this medium as in his drawings.
In this etched self-portrait, Rembrandt wears a feathered cap and a fur-lined coat. His elaborate clothing is based on sixteenth-century costume. In the print, the fine lines stand out sharply against the white of the paper.
This etching is part of the exhibition Rembrandt, the Etcher. Highlights of the Rembrandt House Museum. The Rembrandt House Museum owns one of the most important collections of Rembrandt prints in the world. Rembrandt produced around three hundred prints in all. A selection of highlights is currently on view in this exhibition.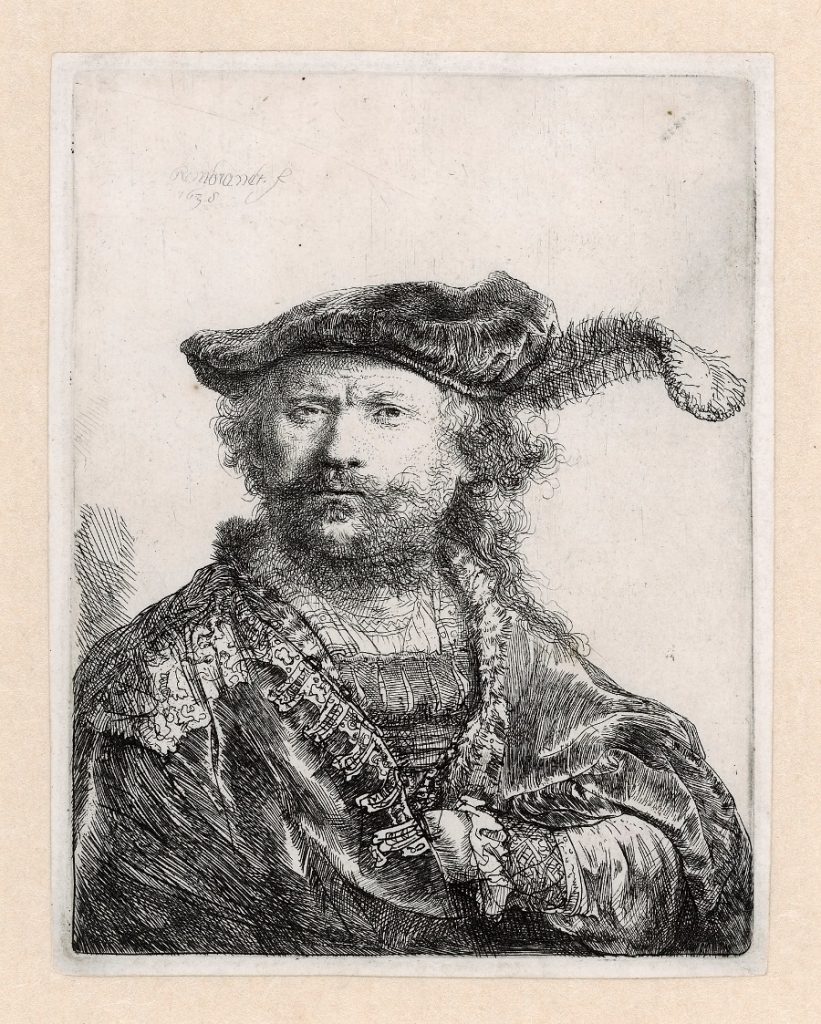 Rembrandt, Self-Portrait in a cap with plume, 1638 (etching, only state)