In Rembrandt's time most artists specialized in a specific genre, for instance the portrait, the still-life or the landscape. Rembrandt, by contrast, aspired to be versatile. His etchings of landscapes, genre scenes and studies of ordinary people tell us this. He also had to master all the different genres for his history works. A history painter, after all, had to be able to place his story in the right setting and dress it appropriately. He was also expected to depict figures in every conceivable pose. He had to picture landscapes, too, and the incidental details that the subject demanded, such as clothes, weapons and kitchen utensils.
This etching by Rembrandt shows Mary, mother of Christ, on her deathbed. The account of the death of the Virgin does not appear in the New Testament, only in the Apocrypha. For his large, baroque composition Rembrandt has borrowed a number of elements from another famous artist. Do you know which artist? We'll show you next week, in the second part of this Fact Friday!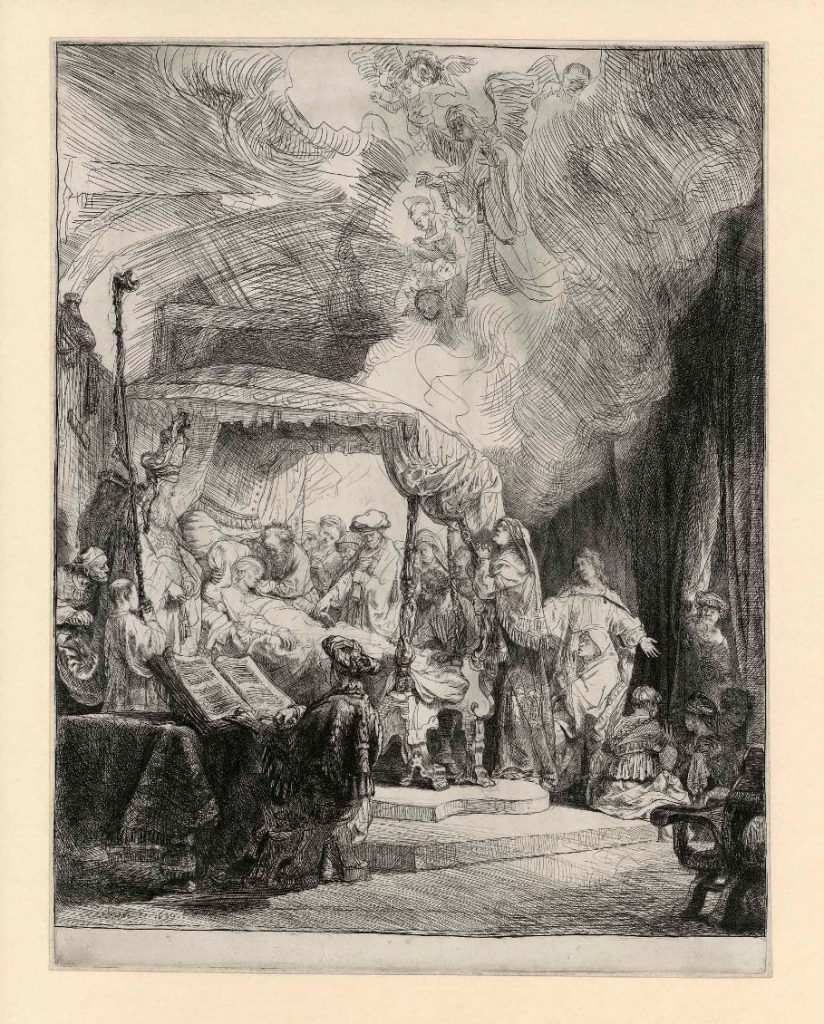 Rembrandt, The death of the Virgin, 1639. Etching and drypoint, state II (5), The Rembrandt House Museum, Amsterdam.