In this etching by Rembrandt we see a scene from the Apocryphal book of Tobit. The old, blind Tobit hears his son Tobias returning and hurries to the door. In his haste he knocks over the spinning wheel; his dog tries to guide him and leaps about by his feet.
Subjects from Bible account for a large proportion of Rembrandt's work. Het depicted some of his favourite stories from the Bible several times in paintings, drawings and etchings. One example of this are the vicissitudes of Tobit.
Rembrandt has made an etching of a scene from the story of Tobit that follows on from that shown here. Do you know what etching that is? We'll show you next week!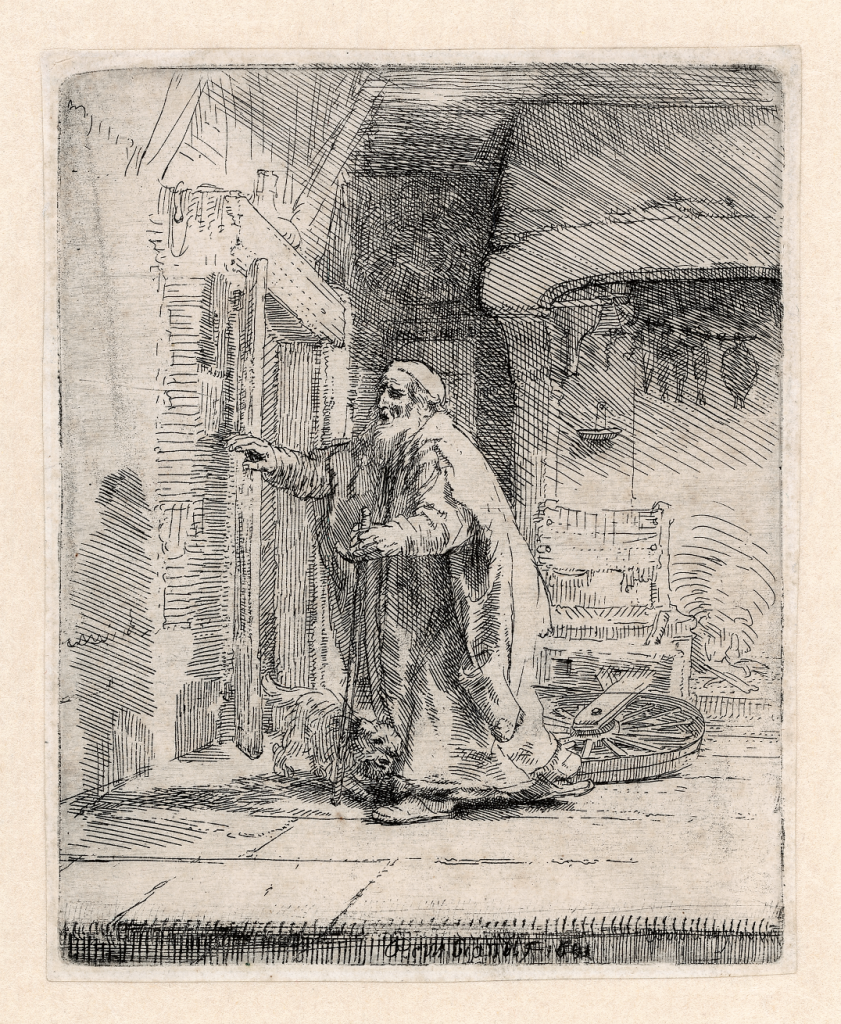 Rembrandt, The blindness of Tobit, 1651. Etching and drypoint, The Rembrandt House Museum, Amsterdam.