Here we see Rembrandt's painting of Homer, dated 1663. It shows several different techniques in rendering the powerful, yet lifelike image of the Greek poet. The head is laid in with broad brushstrokes, typical for Rembrandt's late paintings. Overall, the painting is quite dark, with a brown palette. A beautiful contrast is formed by the golden yellow of the robe, which glistens in the light. Rembrandt didn't apply the paint here with a brush, but with a palette knife.
Rembrandt's Homer used to be bigger. Unfortunately, this painting was caught in a fire and part of it was damaged beyond repair. On the lower right you can see two fingers holding a pen and a sheet of paper. Originally, you could see the scribe to whom Homer dictated his verse there.
This painting was commissioned by the Sicilian nobleman Antonio Ruffo, who was an avid art collector. His collection included (amongst other things) silver, coins, paintings and etchings. Apart from this painting, Ruffo commissioned two other paintings by Rembrandt. One of these also features Homer, although in a very different way than we see here. Do you know what painting that is? We'll show you next week, in the second part of this Fact Friday!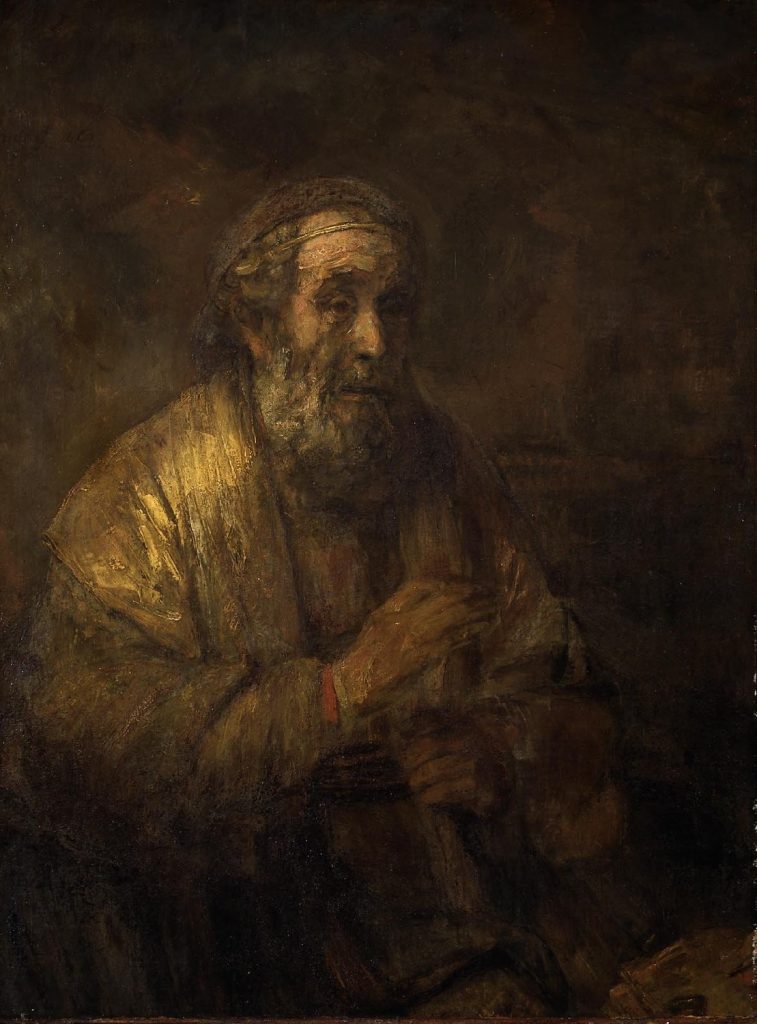 Rembrandt, Homer, 1663 (Mauritshuis, The Hague)