This morning we showed you a detail from a painting on our social media pages. Did you recognize the painting? It's Rembrandt's painting Saskia Uylenburgh in Arcadian Costume from 1635 (The National Gallery, London).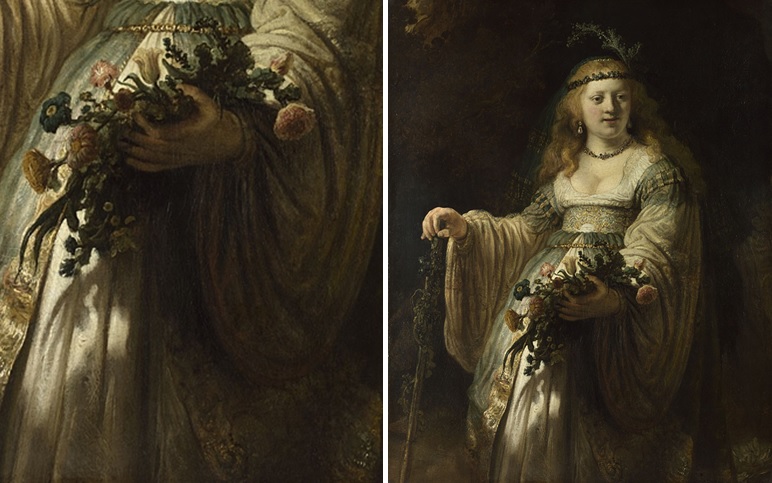 In 1634, Rembrandt married Saskia Uylenburgh (1612-1642), the daughter of a mayor from Friesland (a province in the north of The Netherlands). They were introduced by Hendrick Uylenburgh, Saskia's uncle and Rembrandt's first employer in Amsterdam. Rembrandt and Saskia had four children, of whom only their son Titus reached adulthood. Saskia passed away in 1642, the same year that Rembrandt finished his monumental work The Night Watch.
Rembrandt made several depictions of Saskia, both in his paintings, etchings and his drawings. This painting shows Saskia as Flora, the Roman goddess of Spring. He made this painting a year after their wedding. Saskia is dressed in a rural and idyllic costume; this referred to the mythological Arcadian theme, which was very popular in art, poems and plays.