Every week, we highlight an artwork that is part of the collection of The Rembrandt House Museum, or currently on view at the museum. Today we would like to show you this artwork that is currently part of our exhibition Ferdinand Bol and Govert Flinck – Rembrandt's Master Pupils: Govert Flinck, Portrait of a 44-Year-Old Man, 1637 (Mauritshuis, The Hague).
The major source documenting Flinck's training under Rembrandt is the biography in the second volume of Arnold Houbraken's Groote Schouburgh of 1719. Based on information provided by Flinck's son Nicolaas Anthoni, Houbraken stated that the young artist spent a year with Rembrandt. Another author, Joachim von Sandrart, who was living in Amsterdam in the late sixteen-thirties, wrote that Flinck continued to work for Hendrick Uylenburgh 'for years'. Flinck's training may have come to an end on 1 May 1635, when Rembrandt left Uylenburgh's workshop, creating a pressing vacancy. In 1635 Rembrandt and Saskia left Uylenburgh's house, where they had lived since their marriage. They moved into a house in Nieuwe Doelenstraat, a couple of streets closer to the centre of the city. All the indications are that Govert Flinck took over Rembrandt's job as the head of Uylenburgh's workshop.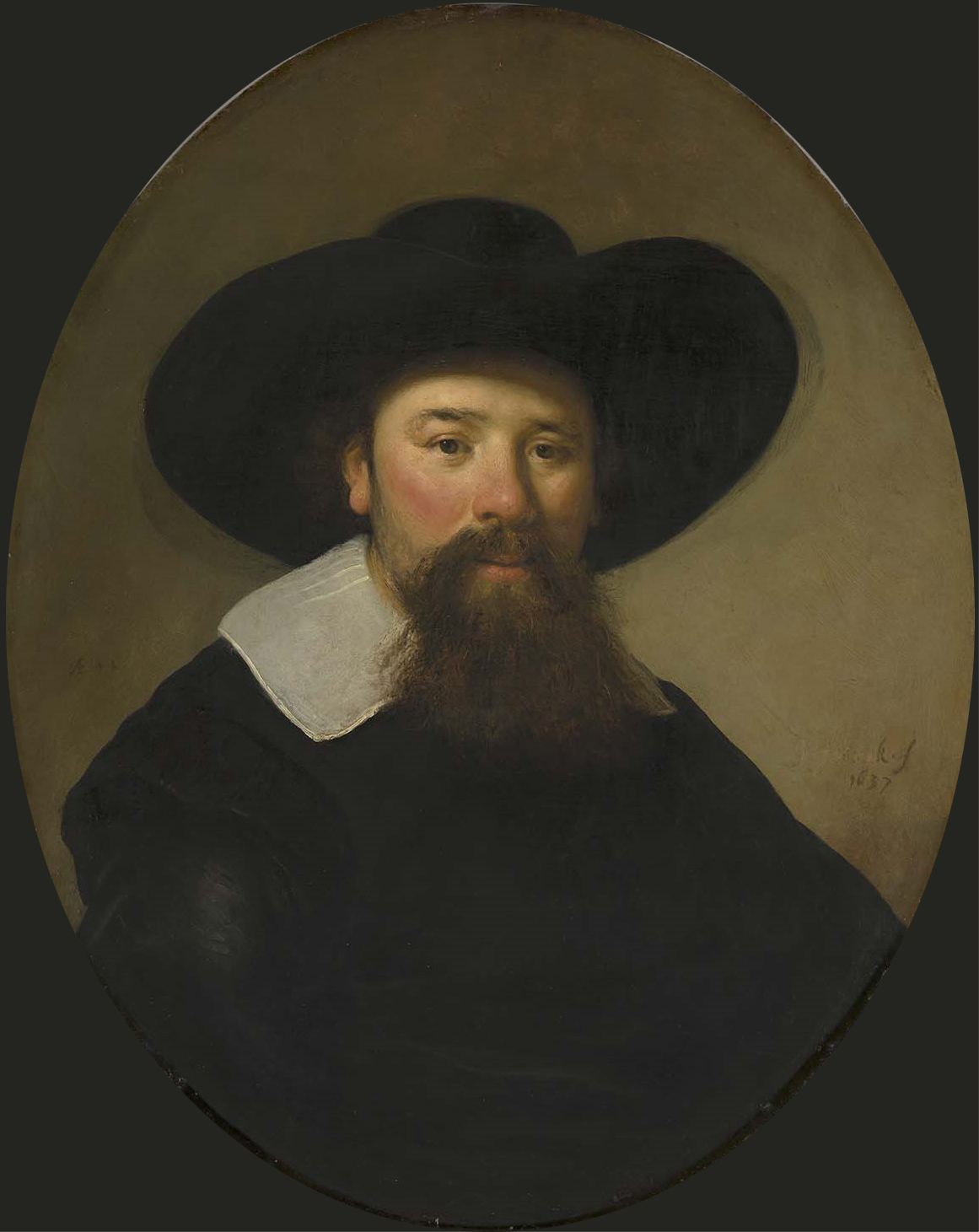 Uylenburgh's workshop specialized in portraiture. Flinck's former teacher Lambert Jacobsz concentrated exclusively on history painting, so he arrived in Amsterdam with no experience in that field. He got his start by assisting on some of the many portraits that Rembrandt painted in this period. To judge by his oval Portrait of a 44-Year-Old Man, Flinck was a talented portrait painter. This is especially clear when we look at his composition: the figure and especially the broad-brimmed had command the space, with a taut arrangement of forms and open areas. Flinck had probably learned such lessons when he was assisting in the production of  Rembrandt's portraits – or even completing them.
On view until February 18th in The Rembrandt House Museum and the Amsterdam Museum: the exhibition Ferdinand Bol and Govert Flinck – Rembrandt's Master Pupils. Many paintings are coming together from all over the world, from museums and private collections, for this double exhibition in Amsterdam. Some of them will be back in the Dutch capital for the first time since the seventeenth century. The exhibition explores the mastery of Ferdinand Bol and Govert Flinck in the seventeenth century at two locations that complement one another: training in Rembrandt's studio versus independence in the art market.
Can't get enough? Continue reading in our exhibition catalogue 'Ferdinand Bol and Govert Flinck: Rembrandt's Master Pupils':