A guided tour through the museum is available on request and needs to be confirmed at least two weeks in advance. The maximum group size is 15 persons per tour. Groups larger than 15 people will be divided into smaller groups and tours can take place simultaneously. A guided tour takes about an hour and is offered in different languages.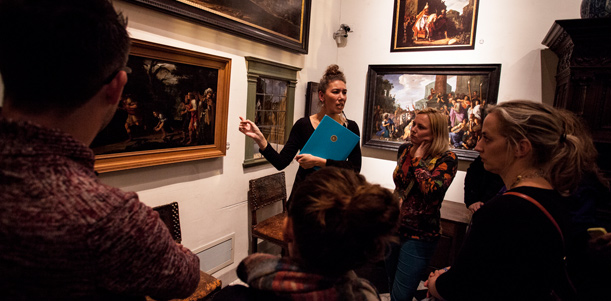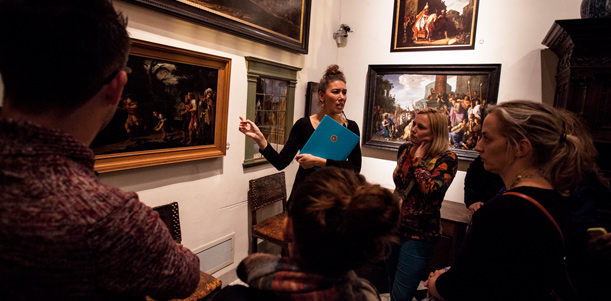 Tours during opening hours 10:00 – 18:00h 
During opening hours we offer the opportunity to visit the museum and get a guided tour of one of our guides. To obtain more information, you can contact the museum +31(0)20-5200400 or museum@rembrandthuis.nl
Costs: 100 euro per group, excluding admission.
Tours outside opening hours
It is possible to book tours before opening hours, between 09:00 and 10:00h and after opening hours, between 18:00 and 20:00h. In this case, the group has the museum to its own disposal. For more information, you can contact the museum +31(0)20-5200400 or marketing@rembrandthuis.nl
Costs for a group up to 15 persons: 750 euros, including admission and tour guide. More persons: 50 euro extra per person.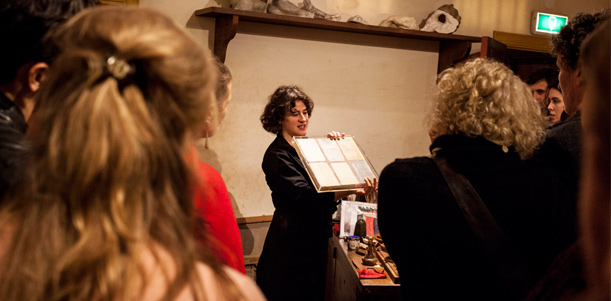 Other Tours
The Night Watch Walk with a visit to the Rembrandt House Museum
Discover the historical journey made by The Night Watch. We will start our journey at the spot where the famous painting was created about 400 years ago. Our route will take us through the oldest parts of Amsterdam, past buildings where the painting hung throughout the years. What happened to the people portrayed on The Night Watch? Your guide is Jacques Hendrikx, novelist and an expert on the history of The Night Watch.
For information and reservations : http://www.nightwatchwalks.nl / tel: 0031- 623 565 764