Two new rooms have been opened in Rembrandt's former home: his small office and a print room. Today we're zooming in on the print room. Here, the role and importance of Rembrandt's etchings is shown through a selection of his work. The Rembrandt House Museum has one of the largest collections of Rembrandt's etchings in the world.
The new print room is in a closed attic space. It is a unique presentation highlighting the importance of Rembrandt's etching: its great artistic quality, his favourite subjects, his use of different kinds of paper, his agile drawing style and his ingenious chiaroscuro. Works on paper are extremely vulnerable, so many of the etchings here are modern impressions, but there are always some original etchings and etching plates on display. There is also an album of prints that visitors can browse to experience for themselves how people looked at prints in the seventeenth century.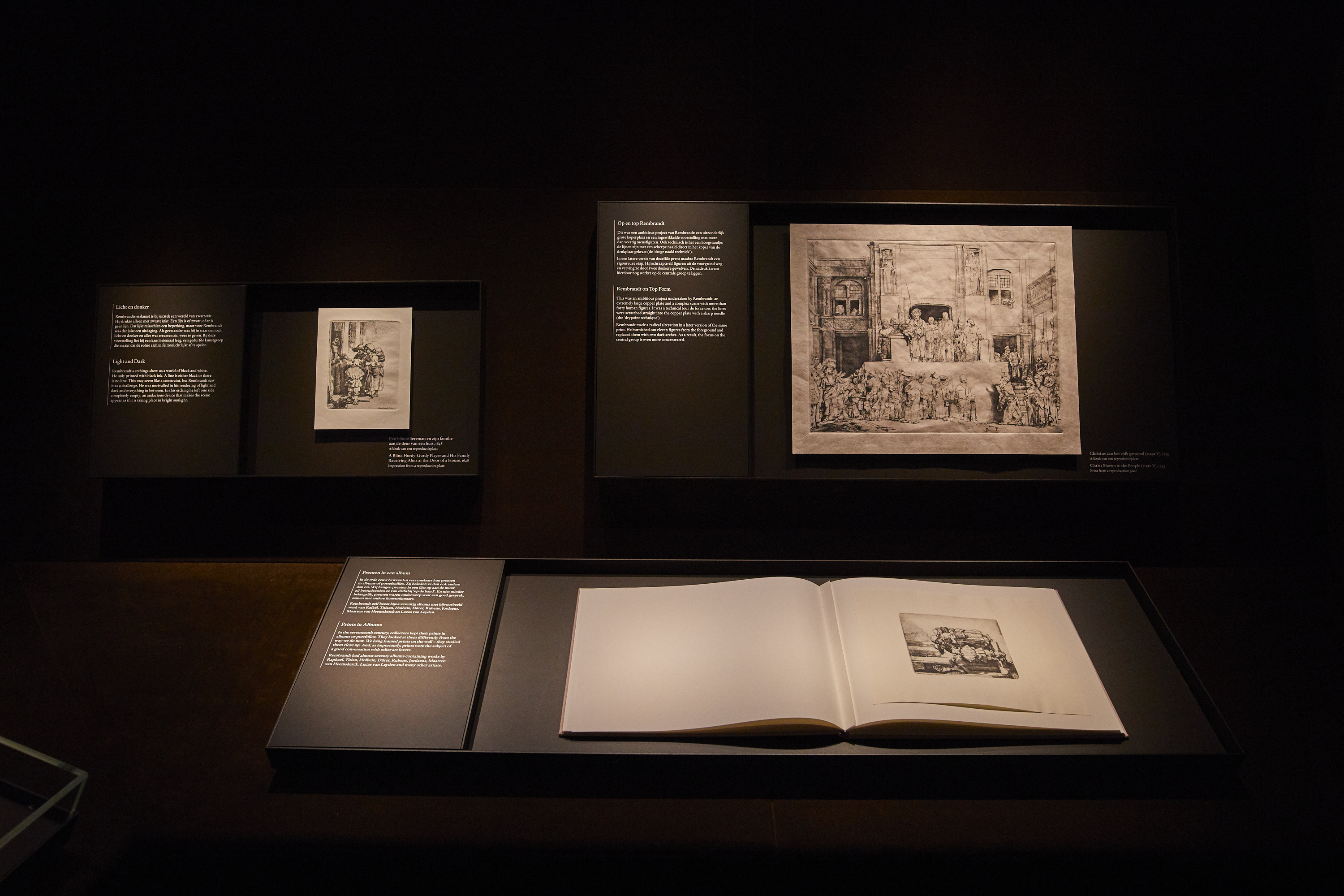 The etching we see here, is Rembrandt's Christ Presented to the People from 1655. According to the Bible story, Jesus was arrested and brought before the Roman governor, Pontius Pilate. Pilate was unconvinced of Jesus' guilt and left the decision as to his execution to the people. Because it was the custom to free a prisoner at the feast of the Passover, he asked the crowd whether he should release Jesus or the murderer Barabbas.
Here Rembrandts shows us the moment at which Barabbas stands between Jesus and Pilate on the dais, with a crowd gathered in front. Rembrandt has placed the action in an enclosed courtyard in front of a palace of justice with statues of Justice (left) and Fortitude (or an Amazon; right). The composition has been drawn with the drypoint directly onto the plate in free, flowing lines. This was the first time that a print of so large a format was executed entirely in drypoint.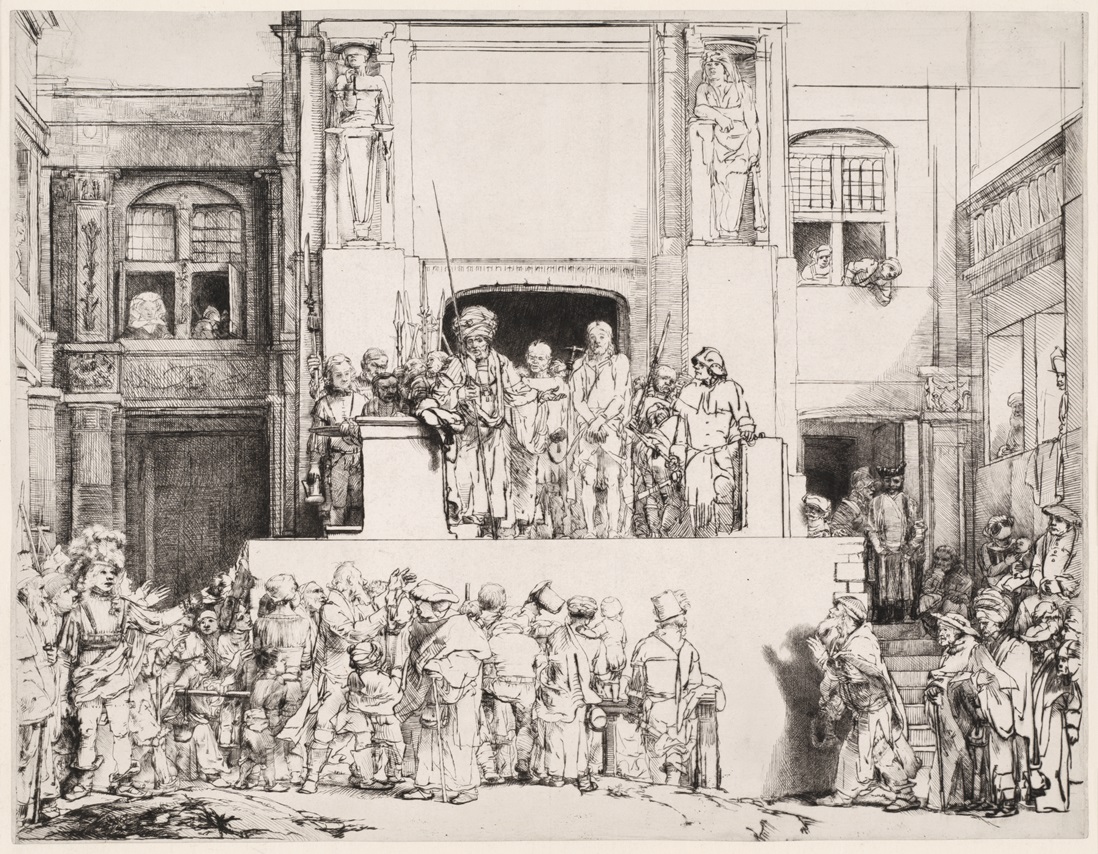 Would you like to see more etchings? The Print Room is now open to the public. Also, on March 5 our new exhibition Rembrandt the People Watcher will be opened. Read more about exhibition programme: https://www.rembrandthuis.nl/en/visit/upcoming/