The Rembrandt House is on the verge of a major innovation. We have created a Masterplan: Renewal and extension Rembrandt House Museum. We want to reinforce the magic of the house with a new museum presentation. This is the house where you get to know Rembrandt and where you will be inspired by the way he worked. We aim to increase our accessibility and to make the buildings more sustainable. Moreover, the museum wants to continue to grow as a knowledge centre for art historians and Rembrandt research. In a couple of years we will receive 300.000 visitors in a completely renewed and enlarged museum. We want to preserve the Rembrandt House for the future and share the fascination for Rembrandt with everyone – in Amsterdam, the Netherlands or anywhere in the world. 
Why renewing and expanding?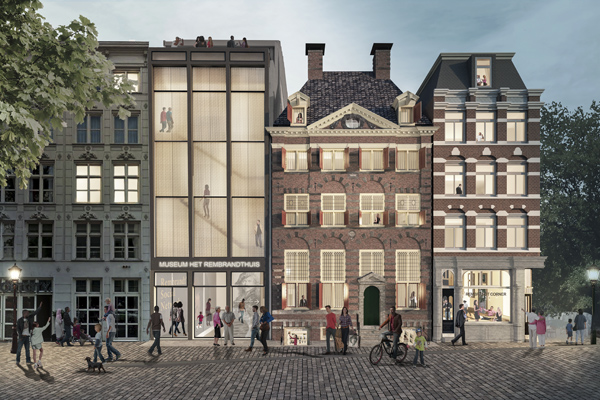 Our mission is to deepen, update and share the exceptional significance of Rembrandt, his former home and the collection that it contains in all its facets, with as large and broad an audience as possible. Without renewal, we will no longer be able to accomplish this mission in the best possible way in the future.
A modern museum ensemble ready for the future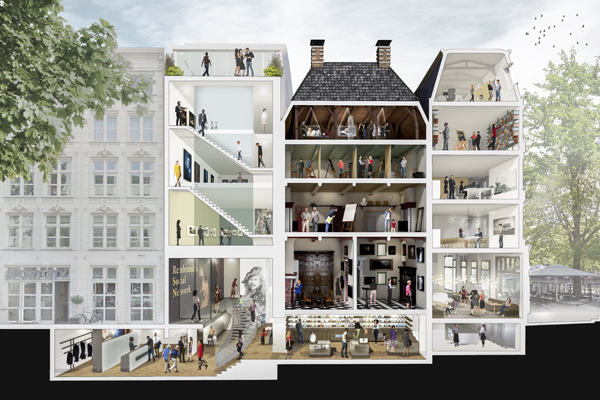 A modern museum ensemble ready for the future
A renewed museum layout for an optimal experience that meets the wishes of today's wide audience, young and old, national and international.
Facilities and 30% more public space in order to accommodate the growing number of visitors.
A necessary renovation of the buildings and a renewal of the installations. As sustainable as possible.
For more information, please contact:
Annelies Kronenberg
Manager Development
a.kronenberg@rembrandthuis.nl
+31(0)6-10700669