ADE: Colin Benders – Remtopia: A Night at the Museum
Musician Colin Benders, a graphic designer and printmakers are moving into the Rembrandt House Museum during ADE (Amsterdam Dance Event) 2017 to produce of a unique vinyl release.
The artist at work in his studio. This is an iconic image that everyone can visualize in real terms in their mind's eye. Whether it's Rembrandt who was painting in his house almost 400 years ago or a contemporary musician like Colin Benders, who creates a one-man orchestra with his modular synthesizer.
Kytopia in Utrecht, founded by Colin Benders, is a creative incubator where different disciplines work together, just like in Rembrandt's house 400 years ago, where there was collaboration, instruction was given and people lived for their art. During the upcoming Amsterdam Dance Event on Thursday 19 October 2017, the past and the present will come together in magical fashion in 'Remtopia'.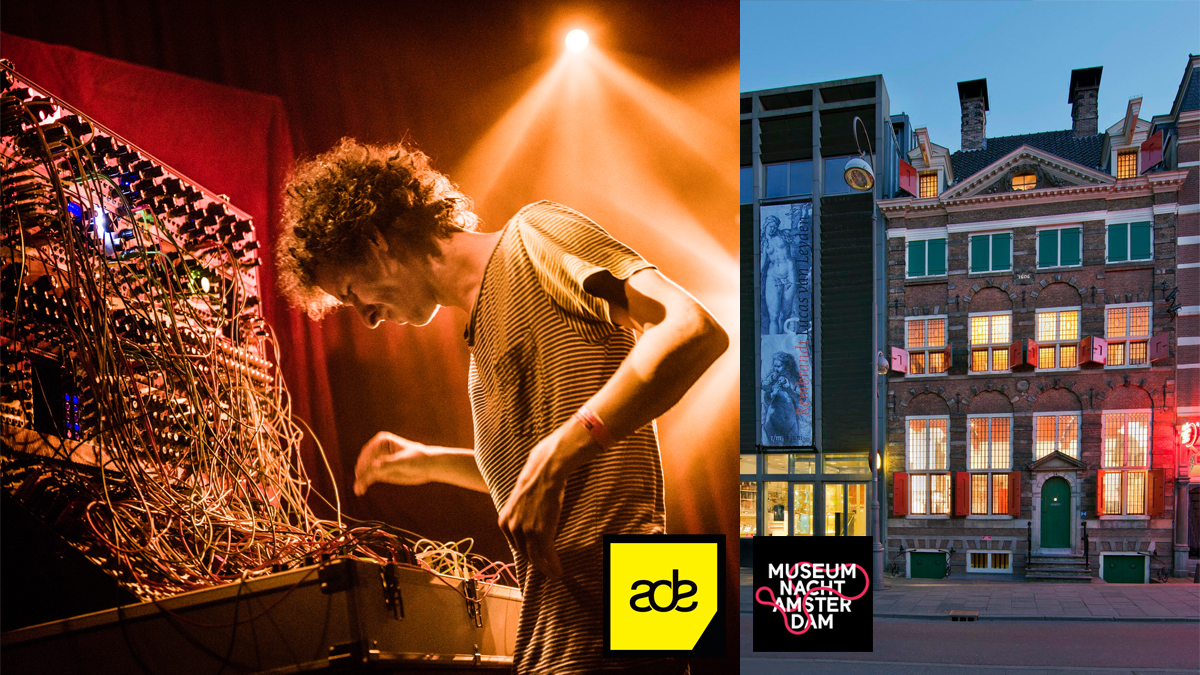 Photo credits: Jelmer de Haas and Kees Hageman
That evening, while in Rembrandt's studio, Colin will produce the music for a 12" vinyl record, a graphic designer will devise the record sleeve and a label for the record, and after that a unique plate will be made in the etching room. The first record sleeves will be made by hand that evening on Rembrandt's etching press in the former etching room. A musical work of art from audio to record sleeve, under one roof, in one night.
'Remtopia' is a unique and once-only performance that can be watched via a livestream. A documentary will also be made. Its official premiere will be three weeks later in the Rembrandt House Museum during Museum Night on 4 November. The vinyl record release will be a few weeks after that.