In Rembrandt's painting, his relaxed son Titus sits in his chair, his chin cupped in his hand. This loosely painted portrait is typical of the way Rembrandt approached his friends and members of his family – an informal and original masterpiece. This impressive and personal portrait of his nineteen-year-old son Titus is the highpoint of our exhibition Rembrandt's Social Network. This special loan from the Baltimore Museum of Art has never before been shown in an exhibition in Europe.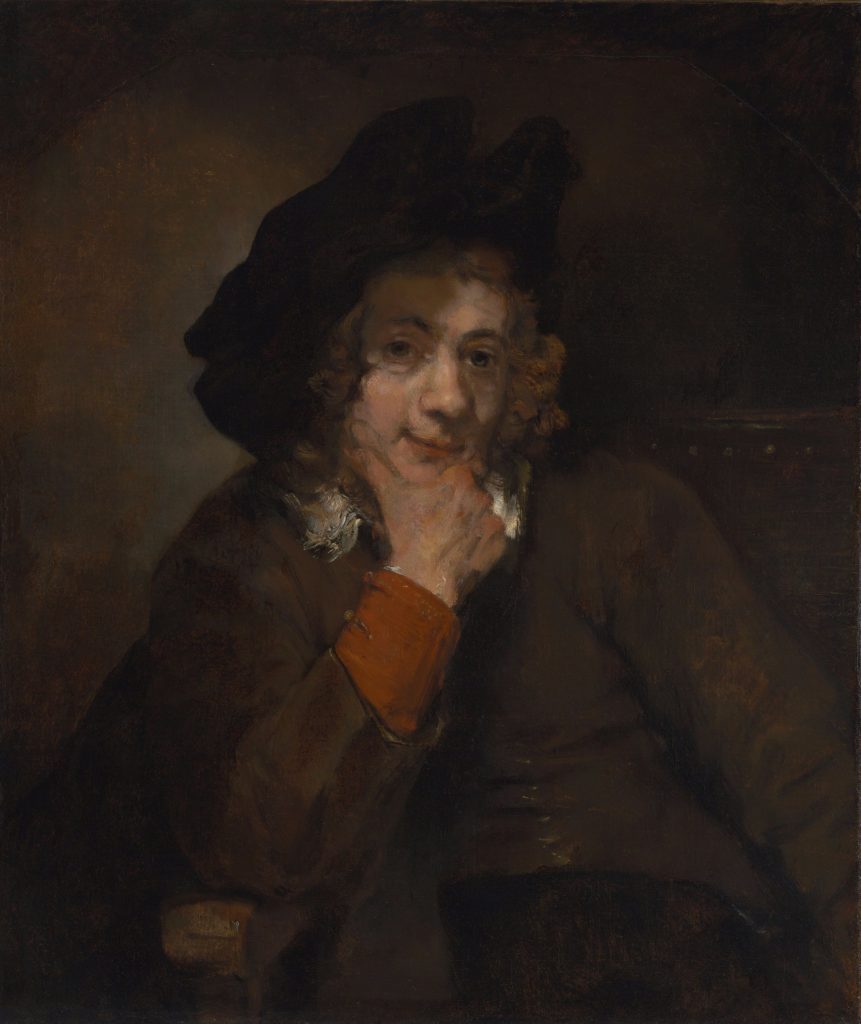 In several paintings and an etching of the mid-1660s, Rembrandt depicted a charming boy with large eyes, full lips, a smooth jawline and a prominent chin. We can follow this young man as he grows, in successively later paintings by Rembrandt, as well as an etching of 1656. He must be the artist's son Titus, born to Saskia in 1641 on Jodenbreestraat 4, now the museum.
Later documents do show a beautiful writing hand, but no reference of any education of Titus, as we do with Rembrandt. He appears to have trained as an artist, with his father, to judge by several works mentioned in Rembrandt's inventory. No secure work has come down to us, and he likely did not pursue this direction seriously.
Titus seems instead to have developed into a merchant and dealer, working closely with his father. Arnold Houbraken sneers that he was given the task of selling his father's prints, and we do have a striking document of him in action in Leiden, albeit perhaps a bit too vigorously, securing the commission for a portrait print.
The masterful and disarming portrait of him around the age of nineteen evokes a friendly, lively, perhaps even garrulous character. In 1668 he married his cousin Magdalena van Loo, but tragically succumbed to a sudden and severe illness that same year, only months before their daughter Titia would be born.
Rembrandt, Portrait of Titus, c. 1660, oil on canvas, 81.5 x 78.5 cm, Baltimore, Museum of Art (The Mary Frick Jacobs Collection)