The portraits Rembrandt painted of his friends are often much more informal than the ones he made for official clients. Rembrandt made one such simple portrait of Arnold Tholinx, an eminent physician and the brother-in-law of Rembrandt's friend Jan Six I. It is an informal portrait of Tholinx, simple in composition and very loosely painted. Tholinx is pictured relaxed, as if he's in conversation with the artist.
In the same year, Tholinx also commissioned a portrait etching from Rembrandt and must have been a fan of his work. What makes these rather sober friends' portraits so attractive is the concentration on the faces, in which Rembrandt always captured great expressiveness. In this instance, it is as if Tholinx, with his slightly parted lips, simply carried on talking while he was sitting to the artist. The deep frown suggests that this was not an easy conversation, and certainly none too cheerful
Tholinx's portrait etching looks very different from his painted portrait. It is more formal, more serious. Rembrandt pictured the doctor seated at his desk, looking up from a book, his glasses in his hand. His gaze is grave, enquiring, as befits his profession. The flasks also allude to it. The etching is very rare; there are just a few impressions. It would seem that only Tholinx's nearest and dearest were given one.
Rembrandt's informal and masterly portraits of Arnold Tholinx is on view in the exhibition Rembrandt's Social Network.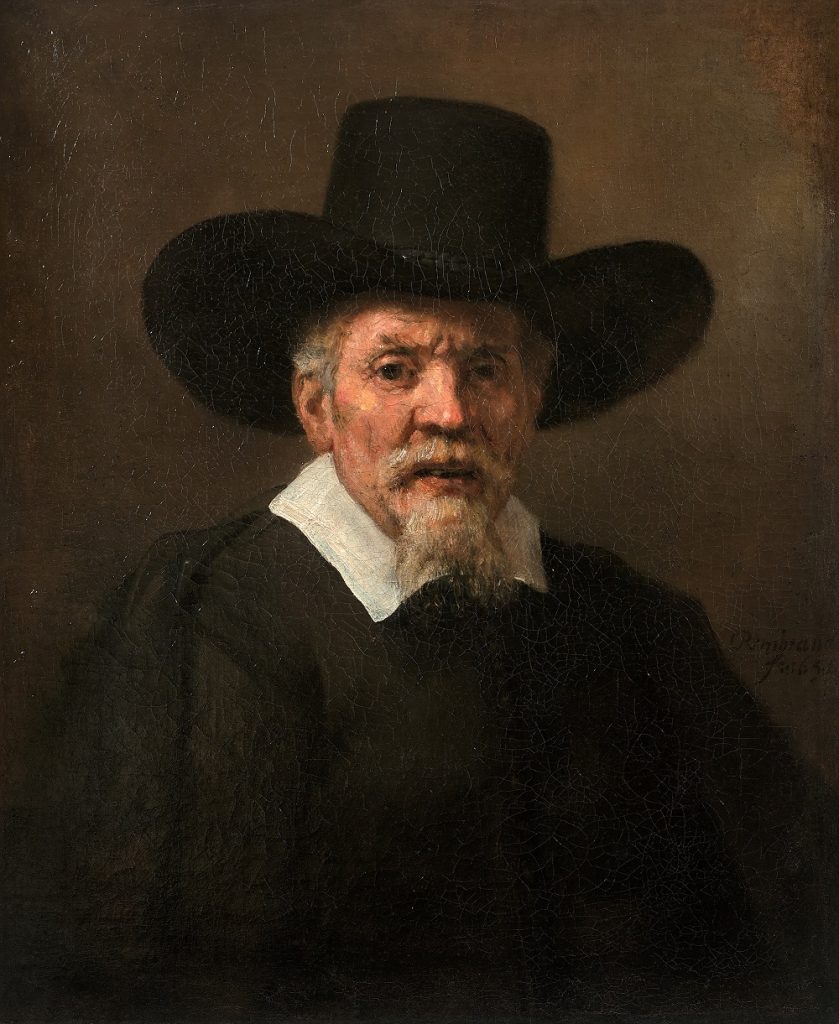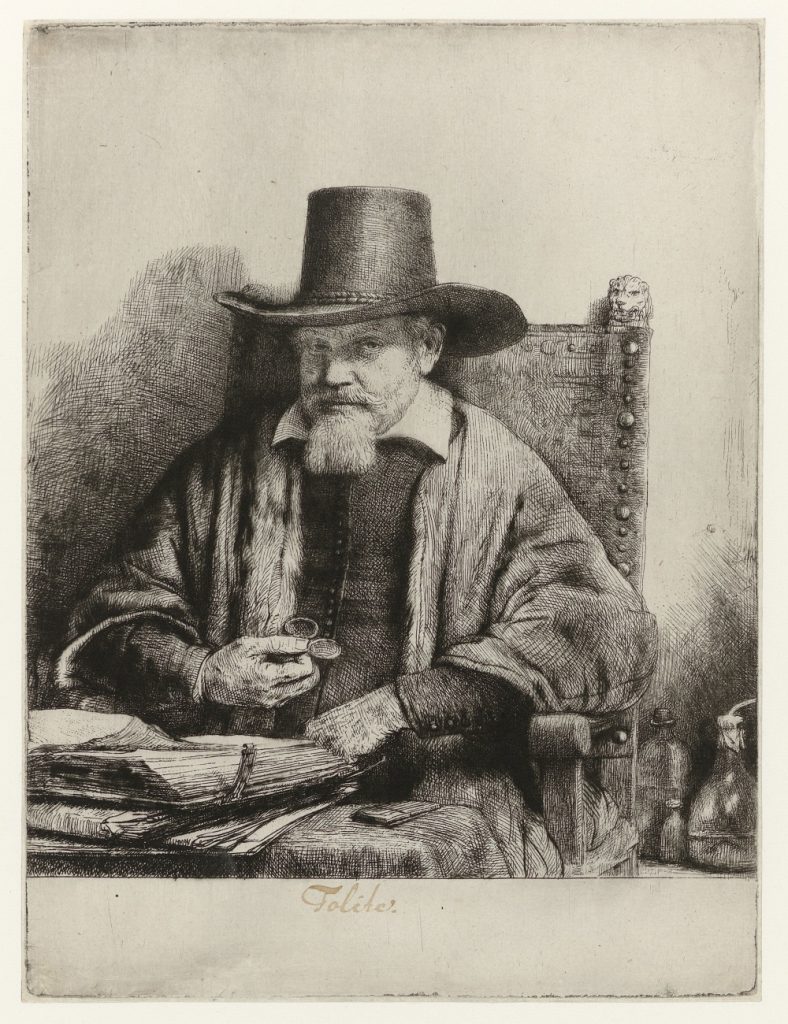 Rembrandt, Portrait of Arnold Tholinx, 1656, Paris, Musée Jacquemart-André & Rembrandt, Rembrandt, Portrait of Arnold Tholinx, 1656, London, The British Museum ©Trustees of the British Museum