Rembrandt's birthday 15 July: Rembrandt Art Festival
Rembrandt Art Festival
Friday 15 July marks the 410th anniversary of Rembrandt's birth. Businesses in Amsterdam's Jodenbreestraat and Sint Antoniesbreestraat will be celebrating this special day with a huge street party —the Rembrandt Art Festival and Street Art Festival. The Rembrandt Art Market, which stages an art market in Rembrandtplein every Sunday, will move to Jodenbreestraat on 15 July especially for this occasion.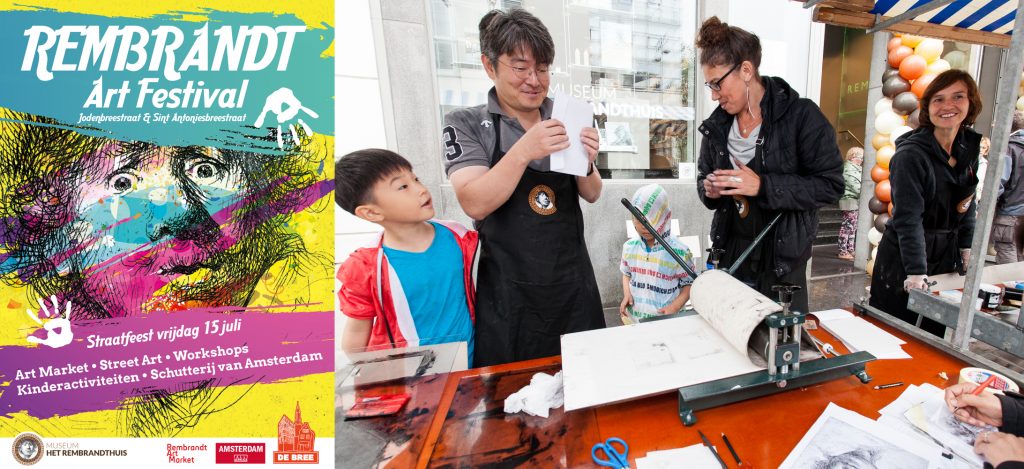 Artists will be working with Street Art, in collaboration with Royal Talens and Henx, to bring to life the theme of the day—'Colourful'. There will be workshops and stalls for young and old. Amsterdam's Civic Guard, famous from the Night Watch, will also be on hand. Everyone in the street will be able to join in the activities, which will be free on the painter's birthday.
There will be demonstrations and workshops in front of the entrance to the Rembrandt House Museum between 10 a.m. and 5.00 p.m. The workshops are free and will be run by instructors associated with the museum.