Rembrandt House Acquires Two Works by Degas and Manet
The new acquisitions will make their debut in Rembrandt in Paris, which opens on 21 September
'The Rembrandt House Museum, Rembrandt's former home and workshop, has its own collection. We have recently added these special purchases: two works on paper by great nineteenth-century French artists, Edgar Degas and Édouard Manet—works in which Rembrandt's influence is immediately recognisable. The two works were absolutely essential for our forthcoming exhibition, Rembrandt in Paris.'
– Lidewij de Koekkoek, Director, The Rembrandt House Museum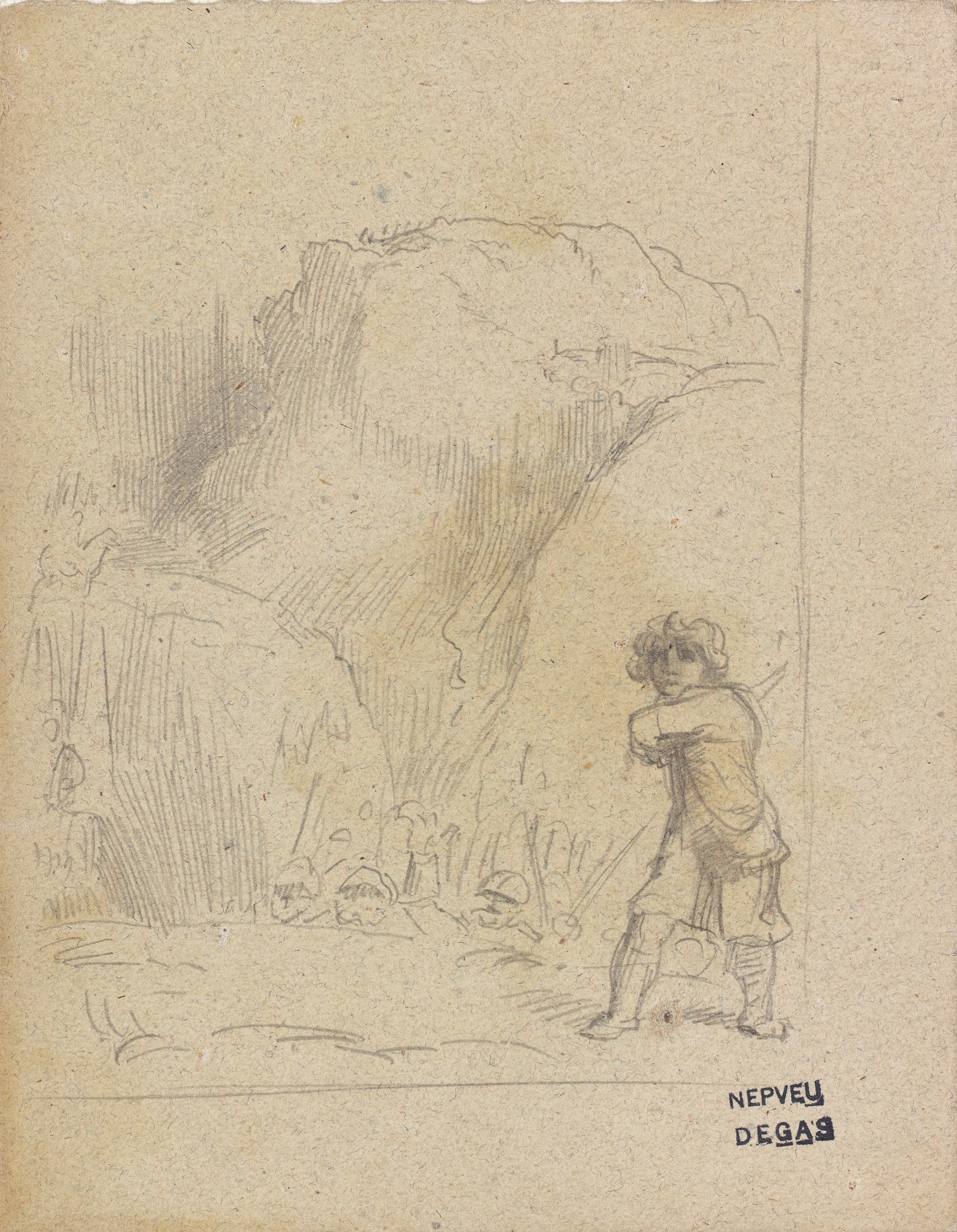 (Left) Edgar Degas, Study after Rembrandt's 'David and Goliath', c. 1859-60, pencil on light brown paper, 152 x 120 mm, Rembrandt House Museum, Amsterdam
As a young student in Rome, Degas studied prints by Rembrandt. Even though he was warned that the anti-academic Rembrandt set the 'wrong example', the Dutch master must have made a great impression on him. He made a copy etching of a work by Rembrandt, painted a number of self-portraits in his style and made this drawing after one of Rembrandt's etchings. It is a study of Rembrandt's David and Goliath, showing clearly that Degas was already a gifted draughtsman at an early age. Interestingly, Degas left out the giant Goliath; evidently the young artist was primarily interested in the small figure of David.           
(Right) Édouard Manet, La convalescente, 1876-84, etching, 129 x 102 mm, Rembrandt House Museum, Amsterdam
Here Manet was clearly inspired by Rembrandt, in particular by his etchings and drawings of the ailing Saskia. In this etching we see Manet's wife, who is recovering from an illness. It is an intimate portrait that also reflects Manet's close ties to the Netherlands. His wife, Suzanne Leenhoff, was Dutch—Madame Manet came from Zaltbommel—and Manet was a frequent visitor to the country. This etching is the first example in a Dutch museum.
These two works will make their debut in Rembrandt in Paris: Manet, Méryon, Degas and the Rediscovery of Etching (1830-1890), which opens in the Rembrandt House Museum on 21 September 2018. They will be in good company: the exhibition includes more than sixty works by artists including Rembrandt, Odilon Redon, Theodore Rousseau and Camille Pissarro. Visitors will discover how, two hundred years after his death, Rembrandt was a real influencer who inspired a whole generation of French artists to start etching, fuelling a genuine revival of the genre. It is the first time an exhibition has been devoted to this subject.
Close-up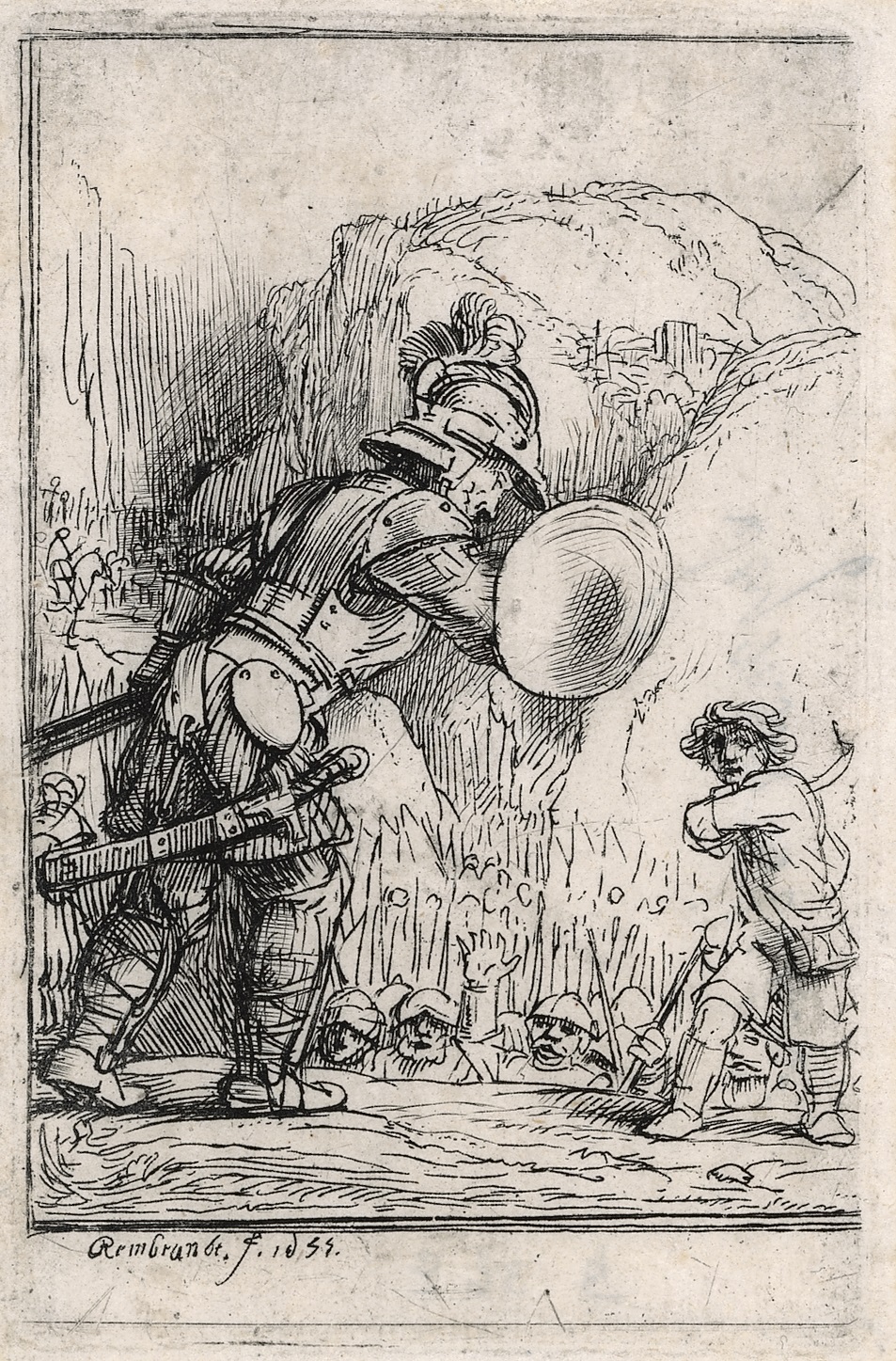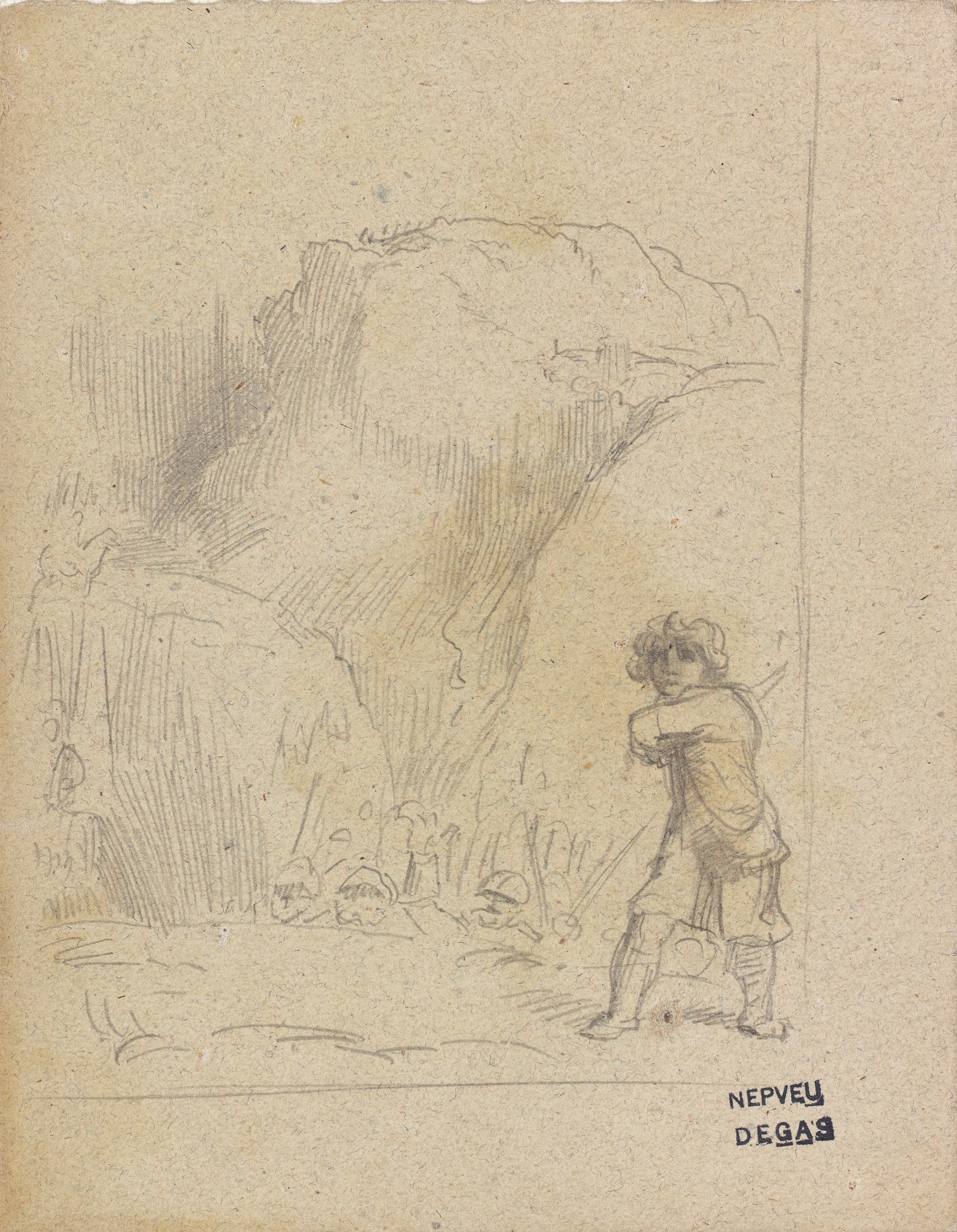 Left: Rembrandt, David and Goliath, 1655, etching and drypoint, state IV (5), 106 x 74 mm, The Rembrandt House Museum Amsterdam | Right: Edgar Degas, Study after Rembrandt's 'David and Goliath', c. 1859-60, pencil on light brown paper, 152 x 120 mm, Rembrandt House Museum, Amsterdam.
Note for editors, not for publication:
For more information, please contact:
Nathalie Maciesza via press-office@rembrandthuis.nl | M: +31 (0) 6 41216721
Download all press images here: https://we.tl/t-qgW5bBjpS8