It's the final week of our exhibition Rembrandt's Social Network – meet Rembrandt's family, friends and business acquaintances through the intimate and unique portraits Rembrandt made of them. You'll also come face-to-face with Rembrandt's in-laws, of which Jan Cornelisz Sylvius played a prominent in both Rembrandt's personal en professional life.
Sylvius was a Calvinist preacher who belonged to Rembrandt's in-laws by his marriage to Aeltje Uylenburgh in 1595. They lived in Amsterdam since 1610, and there the couple welcomed their orphaned cousin Saskia in 1633. Sylvius witnessed the banns of Saskia's marriage to Rembrandt in 1634, and the baptism of two of their children, before his death in 1638. Rembrandt painted a stunning and vibrant portrait of Sylvius's aged wife in 1632, as well as a pendant of him that has been lost.
This etching of him from the following year is by contrast more reserved, with the sitter striking a meditative pose, his unfocused gaze falling to the right, his hands clasped. He chose a setting and pose from existing images of scholars in their studies, in particular the famous engraving of Erasmus by Dürer. The column symbolised strength, which here would refer to the preacher's important role as a spiritual leader of three congregations in succession. He wears a tabbaard, an old-fashioned sleeveless, fur-trimmed gown favoured by his profession.
Portrait prints of preachers were not uncommon: they were distributed among followers and colleagues and regularly displayed in their homes as signs of allegiance. Rembrandt would go on to produce several etched portraits of preachers, including a posthumous print of Sylvius, in a more dynamic oratory pose and with a lengthy inscription, in 1646.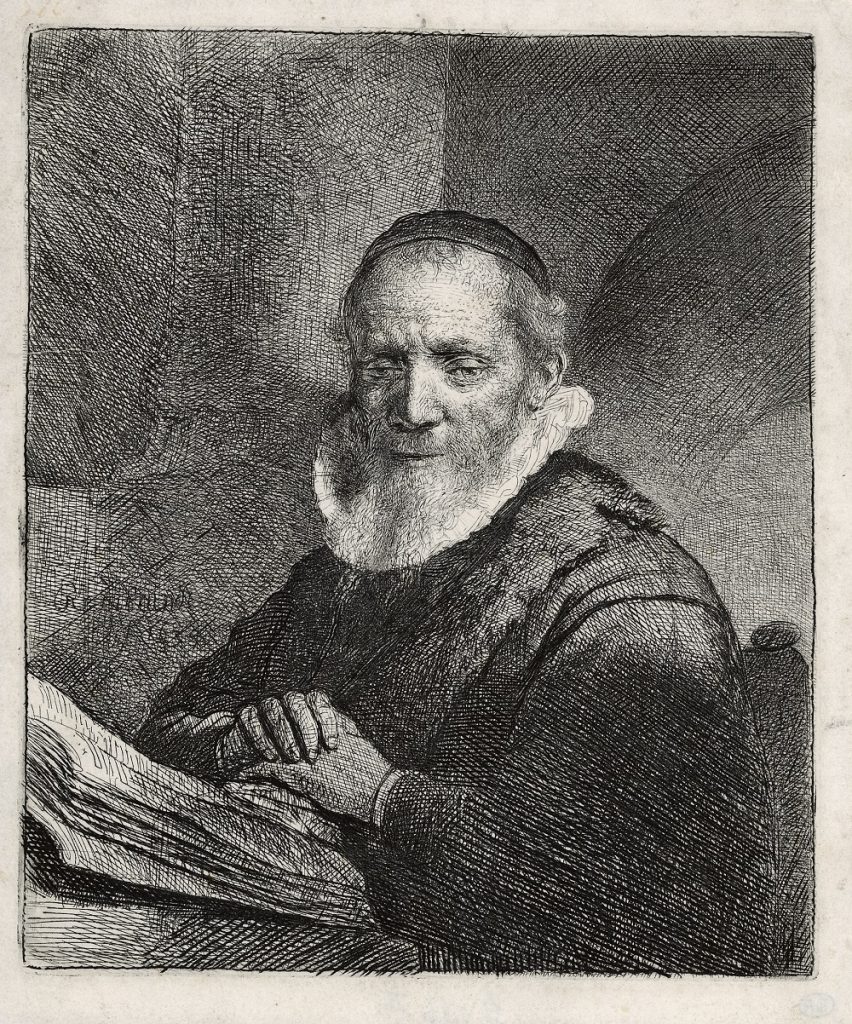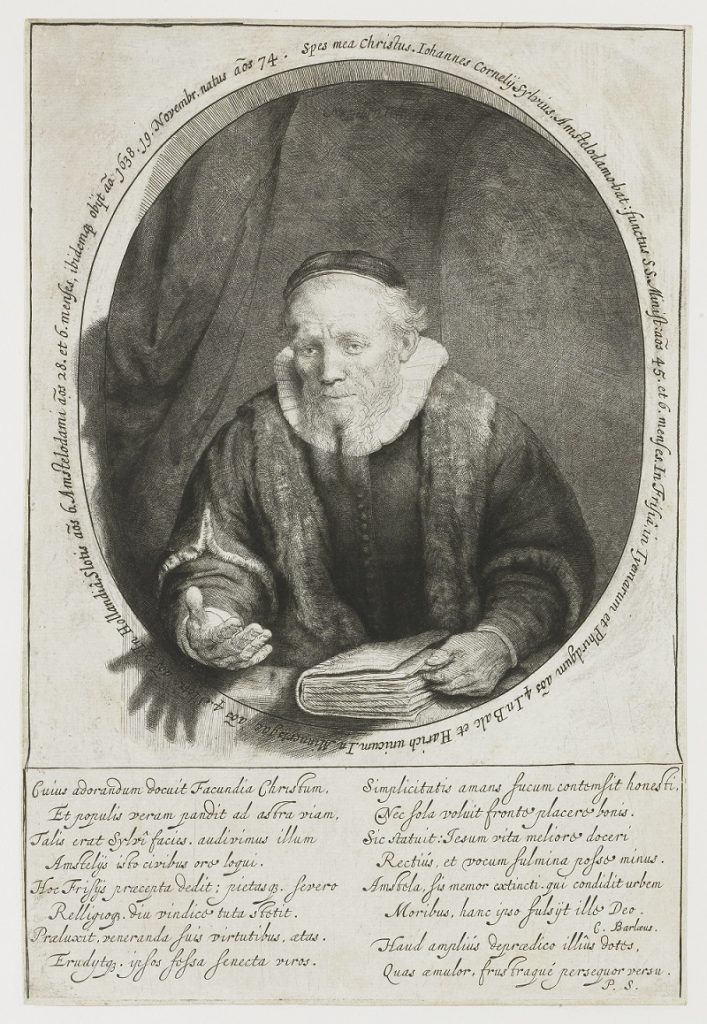 Left: Rembrandt, Portrait of Jan Cornelisz Sylvius, 1633, etching, state I(3) 166 x 141 mm, Amsterdam, The Rembrandt House Museum | Right: Rembrandt, Portrait of Pastor Jan Cornelisz Sylvius, 1646, etching, drypoint and burin, Amsterdam, Rijksmuseum (bequest Mr and Mrs De Bruijn-van der Leeuw, Muri, Zwitserland)